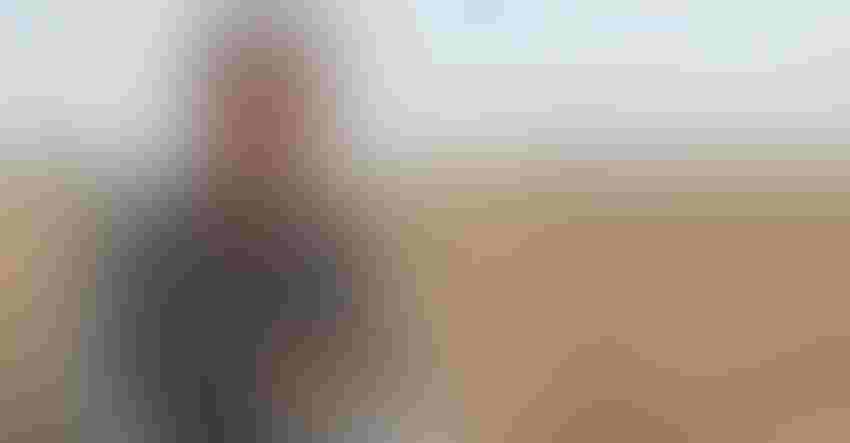 Statewide Hemp Specialist Calvin Trostle, Texas A & M AgriLife Extension Service, to speak at the virtual Texas Plant Protection Association Conference, Dec. 8, 2020.
Shelley E. Huguley
2020 hemp growth for first-year CBD producers in Texas has been a mixed bag, ranging "from poor to good," says Statewide Hemp Specialist Calvin Trostle, Texas A&M AgriLife Extension Service.
"Lack of markets and economically viable prices paid to growers is a great hindrance. Currently, prices for dried flower remain about 80% below early 2019 prices."
Trostle is one of several guest speakers to headline the 32nd annual Texas Plant Protection Association (TPPA) Conference, Dec. 8-10. The conference theme, "Resilient Agriculture: Healthy Farms for a Healthy Future," is geared toward farmers and agriculture industry representatives. Rather than being held in Bryan, Texas, the conference is virtual this year.
Trostle, who will speak during the General Session, Dec. 8, will discuss lessons learned from first-year hemp variety trials. "In 2021, we hope for earlier planting, as much as two months. The southerly latitudes of Texas revealed the unpredictability of hemp varieties and when they will flower. Many varieties in 2020 went too quickly into reproductive growth, which diminishes returns."
See, Hemp future is positive, challenges remain short-term
Other General Session presentations include "Rural Broadband Status and Its Impact on Precision Ag," "Soil Health," and "Upcoming Ag Issues Impacting Texas Agriculture."
Sessions
Throughout the three-day conference, seven sessions will include 15-minute presentations on various related topics. The sessions include:
Water and Irrigation Management
The Consultants Session will focus on managing resistant pigweed in cotton; the Cotton Session will include the latest developments and research on cotton leafroll dwarf virus, plastic contamination and harvest aid programs. Entomologist and IPM Coordinator David Kerns, Texas A&M AgriLife Extension Service, will focus on Bt resistance.
"I will explain the commonality of various Bt resistances in bollworm, how they are inherited and the impact that may have on resistance evolution and persistence," Kerns says.
During the Grain Session, agronomist Brent Bean, United Sorghum Checkoff Program, will present "New Herbicide Technologies for 2021."
"I will discuss three new herbicide technologies soon to be in sorghum growers' fields. These technologies will provide postemergence grass control in sorghum.
"Over-the-top grass control has long been a need of sorghum growers and a top priority of the sorghum checkoff board of directors for many years. We are excited that we will soon have not one but three new technologies farmers will be able to utilize for grass control."
Bean will also discuss the anticipated timeline for the release of each technology.
"Overall, Texas experienced a good year with grain sorghum production. As always, rainfall was the deciding factor on final yield for most growers," Bean says. "The South Texas crop was decent and generally improved moving north. Unfortunately, dry conditions in the San Angelo area up through the South Plains reduced yields in many fields. Conditions improved north of I-40 with some excellent yields recorded. Many growers were also able to take advantage of some excellent sorghum grain prices going into the fall."
For more information about the conference or to register, visit http://texasplantprotection.com.
CEUs will still be available along with presenter abstracts and the poster contest for graduate and doctoral students. At the conclusion of the conference, TPPA will announce its award recipients, including the association's most prestigious award, the Norman Borlaug Lifetime Achievement Award.
Subscribe to receive top agriculture news
Be informed daily with these free e-newsletters
You May Also Like
---