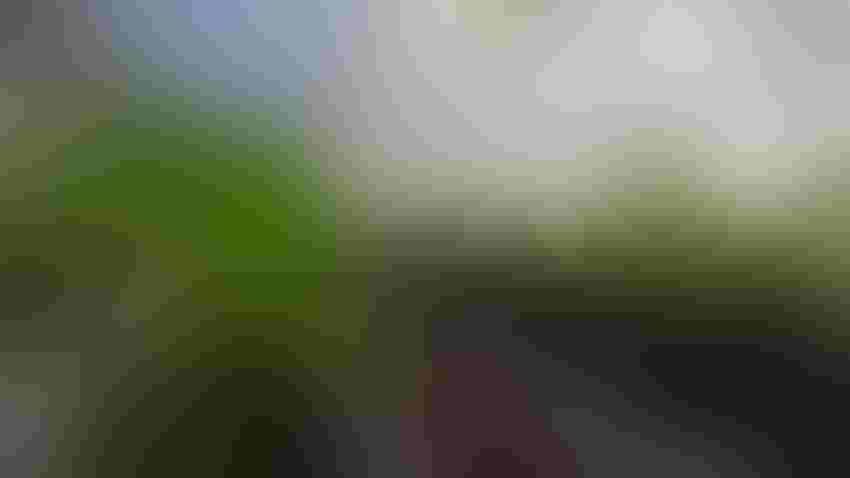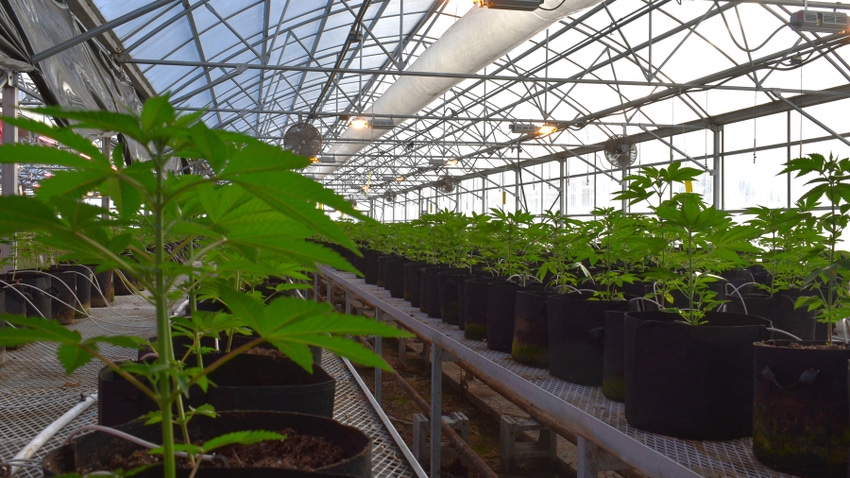 GROWTH INDUSTRY: Hemp production has been up in Nebraska with new companies — such as Sweetwater Hemp from Pleasanton, Neb. — founded as a way for a traditional corn and soybean farm to diversify enterprises and take advantage of expanding markets.
Charlotte Brockman
by Charlotte Brockman
Sometimes the best way to preserve tradition is to change. The Cruise family of Pleasanton, Neb., has been farming for five generations, but it has not been without change.
The family has charted their course to diversify and expand into unique markets. The greatest example is Sweetwater Hemp, which was born out of a need and ability to grow and expand into a market previously untapped in Nebraska and the Midwest.
Diversifying the operation
In 1971, fourth-generation farmer Ron Cruise returned to work his family's 3,300-acre operation of corn and soybeans. As technology advanced, he saw the need to diversify. The family's Sprout House greenhouse was built in 1995 and now supplies over 300 Wal-Mart stores in the Midwest with fresh-cut and potted herbs. Consumer fresh herbs are a high-value product, which take great care and management to be successful.
Today, Sprout House is operated by the fifth generation in the family, Megan (Cruise) Mayo, who manages growth and production within the greenhouse. Her brother, Rory, also works alongside his family to oversee the operation.
Upon his return to the farm, Rory continued to diversify the operation by building crucial relationships, developing greenhouse technology, and continuing to maximize the potential of the corn and soybean operation.
At a recent Nebraska Farm Bureau Young Farmers and Ranchers tour of the operation, the family also discussed their newest farm venture into hemp production. In 2017, the family saw the need to add another enterprise to the farm and began their initial research into hemp.
In 2018, the farm bill moved the needle on hemp from an illegal nuisance to an important cash crop, legal in all 50 states.
Brett Mayo, who is married to Megan, has worked alongside his in-laws to build a business, founding a new company — Sweetwater Hemp — in 2020. The company has grown and now provides its product to customers across the country.
When asked about working in a diversified operation, Brett says, "It is new every day, especially in recent years, as we have ramped up growing hemp in the greenhouse."
The benefit of such a diversified portfolio on the farm is year-round production and income potential. In the summer months, the focus is on corn and soybeans, but the greenhouse produces all year.
This provides an opportunity not only for a successful family business model, but also helps support the community by employing about 20 people in the greenhouse. As Sweetwater Hemp grows, the family hopes to continue to ultimately attract people into central Nebraska for employment.
Hemp production in Nebraska
Since its legalization, hemp products are in extremely high demand. However, starting a business centered on a once illegal crop can be trying.
"Sweetwater Hemp was started to grow good, all-natural products for people and to help people," Brett says. The team at Sweetwater Hemp has spent its first few years educating their customers and community about the benefits and safety of their products.
This has included talking to community stakeholders, hosting tours of their facility and doing outreach at Nebraska State Fair. CBD products have been touted as beneficial in managing pain, cancer symptoms and sleep quality, and all CBD products begin with hemp in its fully intact state, which includes THC, Brett says.
THC is best known as the primary agent in marijuana used for recreational or medicinal purposes. However, in CBD products, THC levels are miniscule and are heavily regulated.
Because of this, CBD products must be tested for quality and THC levels, which legally cannot exceed 0.3%. This amount is challenging to achieve and starts with heavily regulated growing standards and careful processing.
Sweetwater Hemp is committed to the safety and quality of its products. That is why they use a unique extraction technique that only uses water and ice.
"We use proprietary ice-water extraction to capture all the Phyto cannabinoids, terpenes and flavonoids for the fullest full-spectrum CBD product available," Brett says.
The industry standard for most CBD products is to use carbon dioxide-based processing, which utilizes more synthetic chemicals and ultimately produces a lower-quality product, he adds. "We only use ice and water, which helps to conserve the plant and is safe for employees; it is also the future of CBD products," he says.
Hemp products are regulated differently from state to state. This has caused confusion among consumers. "If FDA regulations were put into place, it would create an equal playing field, which would ultimately help our product stand out," Brett says.
Sweetwater Hemp offers CBD oils, gummies, topicals and pet care products, with the capacity to provide wholesale products. The company is growing quickly, as regulations are updated, and consumer knowledge expands.
To learn more about Sweetwater Hemp Co., follow them on Instagram, Facebook or YouTube.
Brockman writes from Lincoln, Neb.
Subscribe to receive top agriculture news
Be informed daily with these free e-newsletters
You May Also Like
---