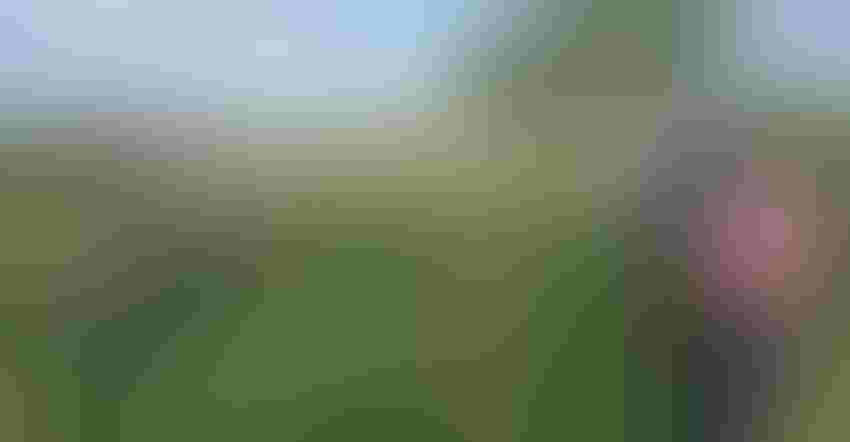 Attendees learn about Texas A&M AgriLife's CBD hemp variety trial, San Angelo, Texas, Sept. 22, 2020.
Calvin Trostle
Texas farmers interested in adding hemp as an alternative crop or increasing current plantings should proceed with caution.
"Don't spend money you can't afford to lose," said Texas A&M AgriLife Extension hemp specialist Calvin Trostle, Lubbock, Texas, at a recent seminar.
Trostle discussed the production, legal and market, challenges producers face with hemp.
Early claims of high prices and robust markets have not panned out, Trostle said.
In 2019 several companies, which are no longer around, boasted:
"We see an opportunity…for income potential from cultivating industrial hemp. All landowners with an acre or more, a barn/large garage, have the ability to generate $50,000 or more a year."
Also, "…we will be building drying/warehouse facilities in up to 13 locations across Texas."
Those promises might have been well-intentioned and seemed feasible at the time, but the current reality, Trostle said, is different.
"Prices for dried biomass for extraction of CBD remain about 85% lower than the beginning of the cropping season in 2019," he said. "National acreage in 2020 declined about 50% for CBD and is expected to decrease again in 2021.  As little as 40,000 acres nationally could meet CBD demand."
Options for 2021
That leaves producers and would-be producers wondering where to go in 2021 for CBD hemp.
Risk is inherent in hemp production, Trostle said. Areas of risk and potential include the specialized nature of growing and marketing hemp.
Production is labor intensive, and markets have been less than stable. "It is a highly specialized market," Trostle said. Producers may consider:
Vertically integrated production and processing

Growing to marketing your own product.  

Large-scale farming (30 to 120 or more acres) using straight run seed.
Potential for profitability in 2021 should begin with the market, he said. "A contract at a good price with a trusted buyer," is crucial. "Also, due to low prices, consider if you can cut cost of starts (female seed/transplants) by 50%. Can you reduce labor by mechanizing harvest, stripping, and drying by 50%?"
See, Benavidez, Lashmet discuss legal, economic hemp production risks
He adds that producers can't justify assessing their own labor at zero.
Variety decisions
Variety selection is a critical decision.
"In March 2021, the Texas Department of Agriculture listed 413 approved varieties. This is different from a certified variety," Trostle explained. "Many are probably about the same. More than 29 have Cherry in their names, spinoffs of the common variety Cherrywine."
He recommended growers seek well-known lines and to "beware of too-good-to-be-true prices."
Production options
Producers also need to determine how they will grow hemp.  "There is more than one way to grow CBD hemp," he said. It can be started with either seed or planting stock. Variety will affect the percent of CBD in the dried material.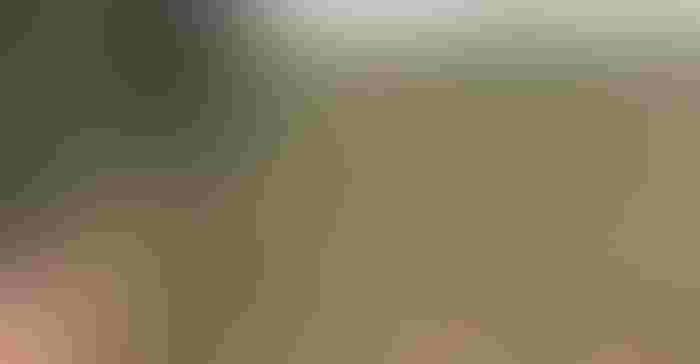 He said producers may select various planting patterns, irrigation systems, harvest methods and timing, and drying options.
He also noted that production will vary according to geography. "This is perhaps our biggest question," he said.
Hemp production at southerly latitudes, as far south as 26 ºN in the Lower Rio Grande Valley, or to the north, 33.5 ºN near Lubbock, could be significantly different because of the role of photoperiod sensitivity when floral structures are initiated, the beginning of reproductive growth. We had some negative surprises."  Northerly varieties from Canada and Europe, specifically for fiber or grain, flower much too early and are not productive.
He also addressed issues that could lead to failure, including:  
Poor quality seed or other genetic resources. Most varieties grown for CBD have a marijuana background so have been grown in pampered environments. Field conditions are tougher, and this has led to many failures. These "varieties" are also more prone to become "hot" with THC. 

Typical CBD hemp planting seed is about 26,000 to 30,000 seed per pound, test weight about 44 lbs./bushel.

Varieties for grain and fiber may be hardier, and much less likely to develop an issue with THC. They are further removed genetically from marijuana varieties and have had extensive development since they were not illegal. Many varieties are certified in Canada, Italy, Poland, and other countries.
As with any field crop, weed control is essential.
"In fields of any size, start clean," Trostle said. "You should have no weeds at the time you seed or transplant."
He said with small acreage, producers may choose to control weeds by hand hoeing or using a weed cloth. "Consider the cost."
On larger plantings, producers have limited chemical options to control weeds prior to cropping if they are not producing in an organic system. Suggestions call for specified contact herbicides with no residual activity, usually applied 30 to 60 days or more before planting.  Mechanical cultivation is also an option.
Some chemical options are available for organic production. Check  Pesticide Products Registered for Use on Hemp for materials labeled for organic production. "Most of these materials are suppressives and repellents," Trostle said, "and most have not been tested in independent trials. The cost-effectiveness is questionable and has not been evaluated in research."
Hemp may be subject to wild animal damage, too. Trostle said no reports have shown deer to cause significant damage and little is known about wild hog encroachment. He suggested fencing small acreages to prevent rabbit damage. "Hemp salad is expensive."
Producing higher value hemp in greenhouses might be an option for year-round production. "This may be the only means of growing 'smokable' hemp when it is legal to market in Texas. Currently, it is not except for the court injunction that permits its temporary sale," he said.
He offers issues TAMU AgrLlife will consider for 2021 research trials.
Earlier planting (up to two months) with less hot weather 

Better understanding of seed quality/germination.

Better understanding of timing in taking samples for official THC analysis (was within 15 days of harvest, now 30 days in 2021)

Take samples in general when a noticeable shift begins from clear to milky trichomes.

Planting date trials to evaluate adaptation and photoperiod response especially for fiber.
"Hemp is highly risky due to establishment and production costs," Trostle said. "This includes economic risks, such as contractors bailing out, or no buyer at all. Overproduction has led to poor prices unless the product is highly specialized.
"Prospective producers must be diligent to ensure viable supply and market partners. When will fiber markets come? That's still a question."
The overriding recommendation is caution, starting small and not investing more than the operation can afford to lose.
Available resources:
Also, hemp growers and allied industry may e-mail Trostle at [email protected] to receive links to attend live statewide AgriLife online hemp updates the first Tuesday of every month.
Subscribe to receive top agriculture news
Be informed daily with these free e-newsletters
You May Also Like
---