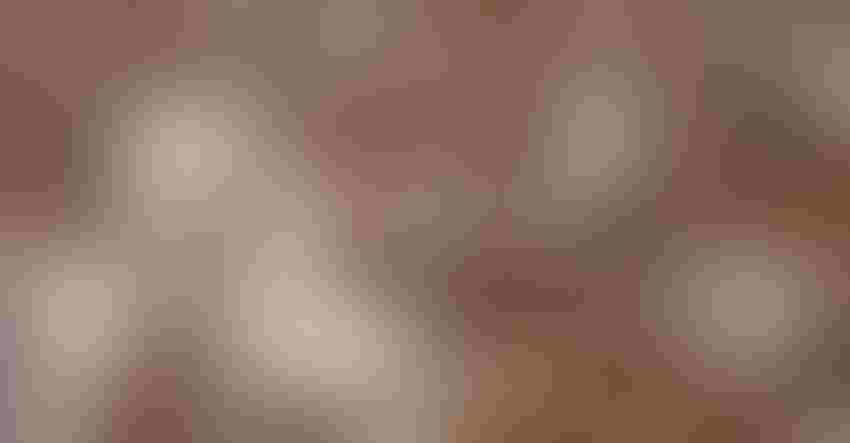 I don't know if you have a favorite farm. I do. It's our Home Place. There's just something about it. Every crop my farmer grows on that place just means more. Maybe because it's a place of firsts.  
It's the first farm my farmer purchased himself and worked tirelessly to obtain and prepare for production. It's the farm where, down on one knee in a field of open, white cotton, my farmer asked me to be his — forever. It's the farm where we made our first home and brought home our first child and eventually our second.  
It's the farm where I could step out on my back porch and holler at him if I needed something as he worked on equipment at the barn, or just go sit and talk while he worked. It's the place where my two littles would play in the shade of the corn stalks and mud after the pivot passed. It's the farm where my son planted cotton for the first time. It's our Home Place. 
We may have outgrown the two-bedroom farmhouse, but we'll never outgrow the farm.  
I drove out to the Home Place the other day. It's fall. Our fields are white with open cotton. I love this time of year. I just stood and stared. Took pictures. Stared some more.  
It's been a tough year. Plants and replants and three-plants on one. Drought. Commodity prices. Life. But I found myself thankful yesterday. Thankful for my view. Thankful for the sentiment that stirs in my spirit when I see fields of open cotton, especially on the Home Place. Thankful for a moment to stop and stare.  
As I was trying to find cotton stalks to cut and use for my home decor, rejecting the stalks with strung out cotton or dirtied by the season's unsettled dust, it struck me. This is his cotton. My farmer with his hands and God's provision grew this cotton. This fiber that hangs here, waiting to be harvested, is because of them.  
That may seem obvious and it is. But for some reason it just hit me more than usual yesterday. I'm ashamed to say that sometimes a season or harvest will pass without me really taking time to stare. I'm so busy with kids and work. Life. I sometimes miss it. 
Farming, our way of life, this field, my view every day, it's a gift. It's not free. It doesn't come without great sacrifice. But it's a gift.  
I'm proud of my farmer. I'm proud of his perseverance. I'm proud of his hard work. I'm grateful for the countless decisions he makes each crop, each season, each day and his ability to do more with less. I'm grateful for his love for me and our kids. It's harvest. Don't forget to stop and stare. It's a gift! 
Subscribe to receive top agriculture news
Be informed daily with these free e-newsletters
You May Also Like
---