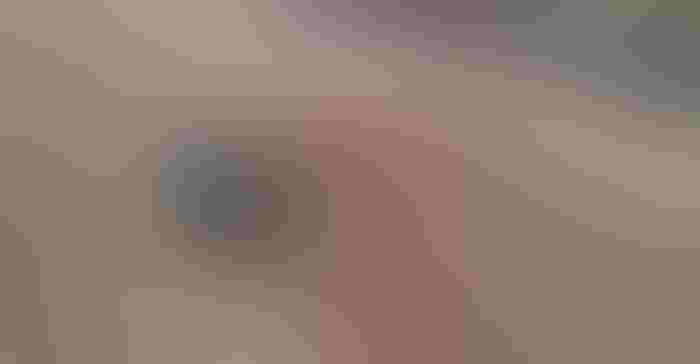 HARVEST: Farmers brought more than 20 combines from surrounding communities to help harvest at the Paul Baker farm near Creston, Iowa. Tom Bradley
Rural Union County, Iowa, is known for its rolling hills filled with cows and crops. One other thing it is known for is its tight-knit community love for each other. That was seen on Oct. 27, when nearly 100 people showed up with combines, tractors, grain carts and semis to harvest the corn crop for the Paul Baker family of Creston, after Paul's passing.
"Paul would've been the first person to be here to do this for someone else. He was always looking to help others, so it was our turn to help his family," says Chad Rieck, who helped organize the harvest along with Paul's brother, John Baker, and Paul's son-in-law, Don Wulf.
Coming together
Farmers from Union County, as well as the surrounding counties of Ringgold, Adams, Adair and Taylor and as far away as Hamilton County, brought 25 combines, 38 semitrucks and an estimated 40 tractors with grain carts to help take out 600 acres of corn in about four hours.
"We had a foreman at each farm, as they weren't all right by each other, directing people where to go," Rieck says. "We have done things like this before, and really, the neighbors all made this happen. Many put their own harvest on hold to come help their neighbor and friend."
The group harvested all of Paul's acres, along with land he and John farmed together and some of John's as well. John did have them leave some of his own acres so he could fill some bins on the farm. During the cooperative harvest, John stayed at the grain elevator to collect the tickets and keep all the grain straight.
"We got this all together in a short amount of time. This proves why we live in southwest Iowa. The people here will do anything for each other, and we are so grateful for that," John says. "Everyone had their job and saw it through."
Hauling it in
Many of the 38 semitrucks took several trips to the elevator. Some of the trucks came from as far away as north-central Iowa, where Don's trucking company is based, to help haul grain. Completing the task in such a short amount of time couldn't have been done without everyone's help.
Having family all nearby helped get through the process as well. Paul and his wife, Lynn, had farmed and raised cattle in the community for many years. Their daughter Meredith also lives in Union County, and daughter Melissa, who lives near Cedar Rapids with her family, have been there through it all as well. It's times like these that they are glad to be in a rural area where so much togetherness and caring are seen.
Besides the help of the area farmers, many businesses took part in the day. The local machinery dealer, AgriVision, provided coffee and doughnuts for everyone in the morning, and the county Farm Bureau provided a sack lunch at noon. Water and other items were provided by the bank, Knights of Columbus and KSIB Radio. The entire group enjoyed a postharvest celebration, where friends and neighbors could have fellowship after the job was done.
"You can't beat the generosity and the example every single one of these people who came out are setting for their children," Meredith says. "It's what life is all about."
A step at a time
The Bakers know there are things they need to figure out now that Paul is gone, but right now they are taking things one step at a time.
"Lynn has been a farmwife and does the bookwork and wants to stay involved. Meredith and Don moved back to the area in the last couple years to raise their daughters in Union County," Rieck adds.
The Bakers all know how to work together and will get the tasks done to keep the farm going, thanks to the help of many neighbors and friends.
About the Author(s)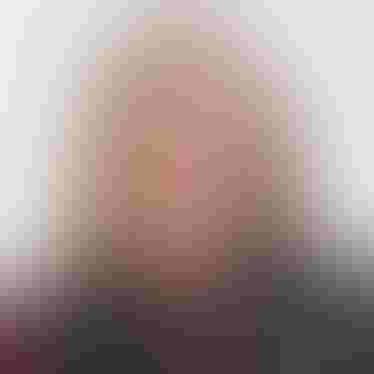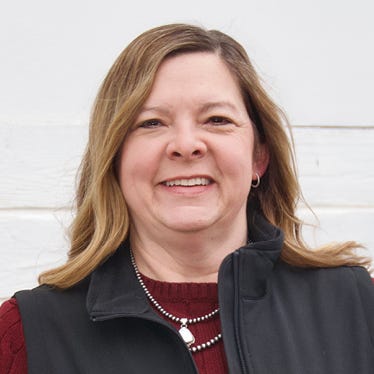 Jennifer lives on a farm near Redfield, Iowa, where she runs a small cow-calf operation with her family. A 20-plus year ag journalism veteran, Jennifer has covered a wide range of agriculture issues. A graduate of Iowa State University, she has worked for local daily papers and other agriculture publishers. She came to Wallaces Farmer from the Iowa Cattlemen's Association. She enjoys writing, managing cattle, and hearing and telling farmer stories.
Jennifer has two children. Kassidy, 21, attends Black Hawk East College, but will transfer in the fall to Oklahoma State University. Son, Klayton, attends Panorama High School where he excels in academics, sports, FFA and 4-H.
"My favorite part of being an ag journalist is to tell the story of the farmer and rancher," she says. "The farmer and rancher do the work to make the food, fiber and fuel for everyone. I want to use our online presence to broaden that message to those off the farm."
Subscribe to receive top agriculture news
Be informed daily with these free e-newsletters
You May Also Like
---