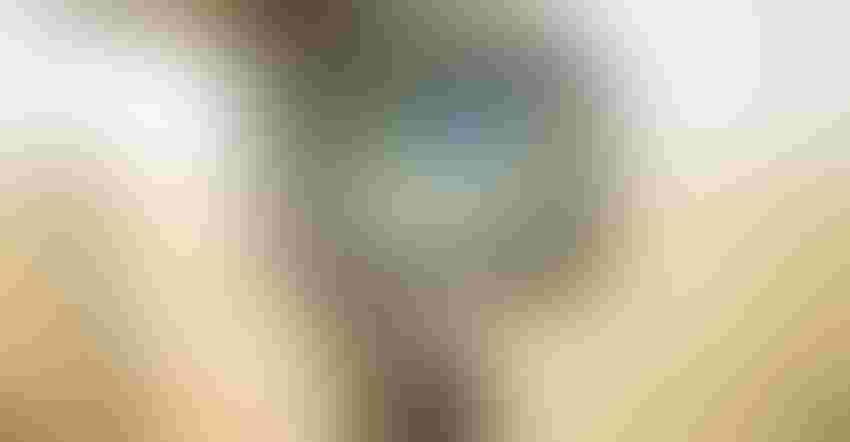 CALIBRATE, RECALIBRATE: To gather accurate yield data, agronomists suggest calibrating your combine before entering the first field, and then recalibrating between fields of the same crop.
WinField
Data collected in the combine provide a wealth of information and invaluable lessons for the coming season. It's important not to only capture yield data, but also to leverage its full value.

Brittany Ullrich (WinField)
Here are five ways to get the most from your harvest data.
1. Rank harvest order by biomass
You can maximize efficiency by creating a road map to guide your harvest decisions and using it to compare the progress of fields with similar crops and planting dates. A number of ag technology tools can measure the crop biomass of various fields. As crops reach peak biomass, these fields can be given top priority for harvesting.
2. Ensure data accuracy throughout harvest
It's crucial that all combines are calibrated correctly while the first field is being harvested, and again throughout harvest. It's common practice to recalibrate when switching from harvesting corn to harvesting soybeans. However, it's also important to recalibrate between fields of the same crop. This ensures data will be accurate, providing a strong basis for analyzing yield goals next season. Retrieve yield data promptly so they aren't forgotten or lost.
3. Clean data and standardize file names
With harvest data loaded into a computer system, it's time to clean the file, removing all outliers and bad data sets that can distort results. For example, many yield maps will show high- and low-flow areas at the beginning and end of combine passes due to the sensor not taking an accurate measurement as the combine speeds up and slows down.
Also, confirm that file-naming conventions for various fields are aligned and consistent. If you have multiple names for the same field, work with your agronomist to identify them. Then, name each field accurately, using the same name across all ag technology tools.
4. Analyze data postharvest
After you've achieved the cleanest data possible, it's time to analyze them, draw some conclusions and make decisions as appropriate. Here are key items to look for.
Field productivity. Identify the highest- and lowest-producing areas in each field, with an eye toward ways to optimize yield potential in both highly productive and lower-producing zones.
Contributing factors. Pay attention to all contributing factors, such as weather conditions and plant nutrition, to help determine why crops performed as they did. For example, was it hot and dry during tasseling? Were plants low on a certain nutrient at a critical growth stage?
Newly adopted practices. If you conducted on-farm trials or implemented new practices like variable-rate seeding or fertility applications, analyze the results that were directly tied to these practices.

Profitability. Scrutinize yield maps with ag technology tools that calculate profitability. By entering input costs into the program, you can assign a monetary value to yield, providing a visual representation of how field variability affected your overall margins.
5. Capitalize on learnings for next year
While yield data represent the end of the growing-season story, it's important to understand why you received the results you did. If you don't use this information to tweak programs, you're missing out on the opportunity to make improvements for next season. Be sure to meet with your agronomist postharvest to determine where return on investment was achieved, and where profits netted out on every acre. This information will help determine seed selection, fertility programs and in-season management for 2018.
Take the time and care you would invest in any agronomic aspect of your operation to ensure your data are accurate and usable. How you finish this season with your harvest process, data collection and data analysis could greatly influence how next season will begin and progress.
Ullrich is an ag technology operations specialist with WinField United in northwestern Minnesota. Contact her at [email protected].
Subscribe to receive top agriculture news
Be informed daily with these free e-newsletters
You May Also Like
---