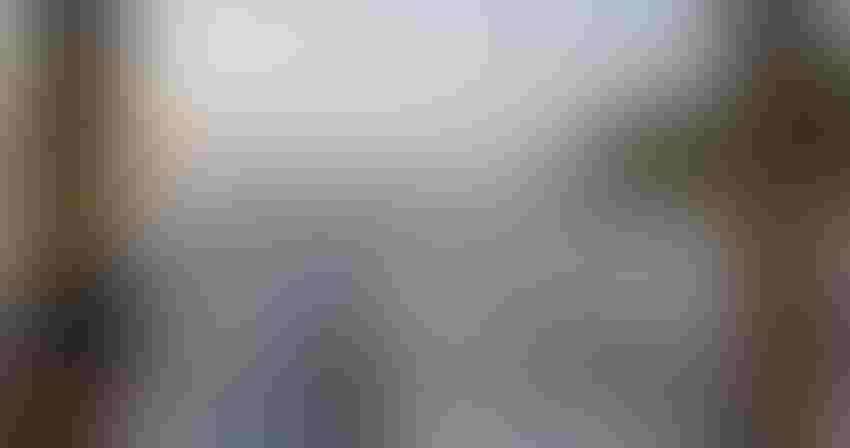 Barge captain Eric Badeaux's view of the Mississippi River.
Eric Badeaux
Eight days. Maybe 10.
That's how long it should take, give or take a day or two, to move barges from Morris, Ill., down the Illinois River to the Mississippi River and on to New Orleans, according to barge captain Eric Badeaux. With more than 40 years of experience navigating cargo on our nation's waterways, Badeaux should know.  
But this fall, the trip was taking considerably longer. 
"We had been on the boat two weeks and had not even made it to Memphis yet," Badeaux said. At one point, Badeaux and his crew only traveled 60 miles in four days. They typically average 200 miles per day when heading south. 
"In one day, we burned 2,367 gallons of diesel fuel, just sitting here fighting the current," Badeaux said. "That comes out to about $10,000 in fuel for one day, and we barely moved. Multiply the fuel costs for all of the boats just sitting here, plus all the other costs involved in boat maintenance and you can see why transportation costs are through the roof. It's disastrous." 
River conditions 
We first spoke to Badeaux on October 6. At the time of our first conversation, the Mississippi River was closed at two locations — just south of Tunica, Miss. and near Lake Providence, La. Badeaux was north of Memphis just waiting. His nine-man crew had been busying themselves with cleaning, painting and repairs. 
"I wouldn't say we're frustrated yet, but we're ready to move," Badeaux said.
Badeaux was pushing 20 barges of corn, soybeans and coiled steel down the river, along with 10 empty barges. On Oct. 5, he dropped the empties in Osceola, Ark. He could have picked up five more barges there, but he thought it too risky considering declining water levels. On a typical year, a barge tow would consist of 30-40 barges.
By Monday, Oct. 10, when we next spoke to Badeaux, the river closures were cleared and he was near Rosedale, Miss. — traveling a little over 150 miles since our first conversation. 
"The river is very congested," he said. Traffic is moving slowly." 
In 40 years as a barge captain, Badeaux could recall only one time river conditions were worse — 1988 — the benchmark of bad droughts. 
Related: Author discusses river challenges in recent podcast
"If things don't change soon, we may get there again," he said. 
According to the latest measurements, we may be there now. By Oct. 17, river stages at Memphis had dropped to -10.78, breaking the 1988 low-water levels. Forecasts showed the river rebounding slightly, but then dropping off again before the end of October.
Even though river depths have broken the 1988 record, Badeaux said current conditions are still not as bad as they were 34 years ago.
"The Coast Guard and Army Corps of Engineers have done a good job of maintaining the channel since then, so even though the water is just as low, navigation is better," he said.
Barge challenges 
When you've been on the river as long as Badeaux, you learn the trouble spots. 
"Memphis to Vicksburg is absolutely the worst part of the river to navigate. It's flat, shallow, there are hard turns, and the river is swift," he said. "Lake Providence area is trouble almost every year." 
But the river is also always changing, according to Badeaux.  
"The bottom of the river is like a roller coaster," he said describing the vastly uneven levels of the riverbed, "and it's never the same. When the river stays high and then drops out, it deposits sediment in new places and creates sandbars where there wasn't a sandbar before."  
Even for experienced captains, it is difficult navigating a constantly changing river. But compounding the current situation is that the tugboat, towboat and barge industry — like nearly every other industry — is experiencing severe labor shortages. 
In a way it is understandable. While the pay is fantastic, the work is hard and requires long stretches away from home. Currently, Badeaux is working 42 days on with 14 days off. His typical schedule is 28 on, 28 off.
"We are so short-handed and having trouble keeping boats crewed," Badeaux said, adding that he had rotated through three different pilots during the first two weeks of his run as crews shifted to fill vacant positions. 
"There are a lot of new hands on the water now who have very little to no experience, and that lack of experience can lead to bad decisions," Badeaux said. 
Badeux finally made it to New Orleans on October 13. Currently he's headed back upriver. This time towing 24 barges of lime, steel slag, and other goods. He's been told the trip back to Ilinois could take as long as 30 days.
"All the barge tows are just lined up behind each other on the river," he said. "All moving very slowly."
Alternative routes 
Moving goods on water is often considered the most efficient means of transportation. One 15-barge tow can move the equivalent of 216 rail cars or 1,050 semitrailer-trucks.  
Water transportation moves 60% of U.S. grain for export, according to the American Waterways operators. With rail and trucking industries facing their own logistical challenges, few good alternatives remain for transportation. 
Keep moving 
When asked if he had a message to share with our readers, Badeaux said:  
"People depend on us, and they are depending on this harvest. We just want everyone to know that we're working hard out here, from the boat crews, to the U.S. Coast Guard, to the Army Corps of Engineers, we're all doing everything we can to keep moving. 
About the Author(s)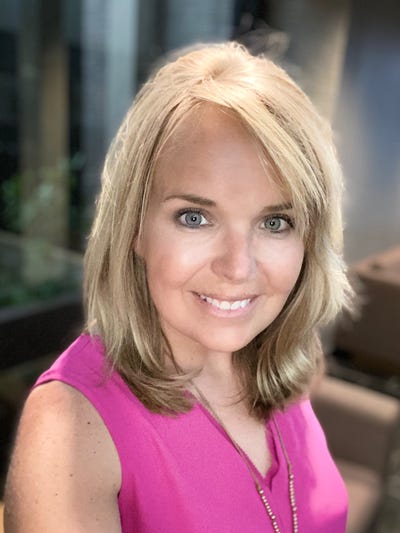 Ginger Rowsey joined Farm Press in 2020, bringing more than a decade of experience in agricultural communications. Her previous experiences include working in marketing and communications with the University of Tennessee Institute of Agriculture. She also worked as a local television news anchor with the ABC affiliate in Jackson, Tennessee.
Rowsey grew up on a small beef cattle farm in Lebanon, Tennessee. She holds a degree in Communications from Middle Tennessee State University and an MBA from the University of Tennessee at Martin. She now resides in West Tennessee with her husband and two daughters.
Subscribe to receive top agriculture news
Be informed daily with these free e-newsletters
You May Also Like
---