Being the 2022 Outstanding Young Farmer of New Jersey has given Mike Beneduce Jr. a platform to talk about his journey into farming. But he would rather talk about wine.
At age 33, he's made a name for himself as an award-winning vineyard owner and winemaker. And he thinks the deep, sloping soils of central New Jersey are prime grounds for a booming wine industry.
Beneduce's family is known for their greenhouse business, Great Swamp Greenhouses in Gillette, where his parents and two siblings still work.
In 2000, the family bought a 50-acre farm in nearby Pittstown where the original plan was to put up more greenhouses for the growing plant business. The greenhouses were built, but there was still room for something else to grow.
Beneduce and his family thought about different options, and they ultimately decided on growing wine grapes.
"When grapes came up as a suitable crop for this area, we kind of got very excited because we're home winemakers," he says.
Starting the business
Beneduce attended college at Cornell University where he studied viticulture, the study of growing wine grapes — and enology, the study of making wine. He also interned for a vineyard in the Finger Lakes, a renowned wine grape growing region.
He wanted to get a jump-start on growing the family vineyard, so in his junior year in 2009, he planted 3 acres, returning to the farm every weekend to tend to the growing vines.
In his senior year, an old pole barn that was used for tractor and equipment storage was renovated and transformed into a 12,000-square-foot winery.
The first grape harvest was in 2011, and the doors to Beneduce Vineyard opened in 2012.
"I felt confident enough to sort of jump into the role of head grower and head winemaker here," he says.
The vineyard is made up of about half and half red and white grapes. Beneduce has grown the vineyard by planting 2 to 3 acres per year. That way, he could spread out his costs over a longer period since planting a vineyard is labor and capital intensive.
"And you don't get a crop for the first three years," he says. "Sometimes for reds it can take an additional couple of years to age them to the point the product is saleable, so sometimes it's a five- to six-year lag time."
Deep soil terroir
The vineyard is 22 acres with hills that provide plenty of air and water drainage. Beneduce recently purchased an adjacent 26-acre property, and he plans on developing a vineyard there, too.
Growing vineyards on hills helps with air and water drainage. For example, in early spring when buds have emerged, cold air will sink to the bottom of the hills, leaving most of the vineyard untouched from frost damage, he says. Planting on hills also ensures water can run off and not gather in the middle of the vineyard to spread diseases or insects.
As the newest property was previously in corn and soybeans, Beneduce says it already has abundant soil nutrients. It is also south-facing, sloped, and has good drainage and sun exposure. Beneduce says he is planting 3 acres of Riesling this year.
But while he credits attention to detail for his award-winning wines — it was named one of the top 25 vineyards in the U.S. by Travel + Leisure, and the No. 4 winery by Tasting Table — it's the vineyard's deep soils that really create the magic.
"We've dug down to 15 feet without having hit any water table,"  Beneduce says. "It forces roots to go down. They are deep rooted, healthy and drought-resistant, and they pull lots of minerals, making some complex grapes, which makes for complex wines."
'Napa' of New Jersey
Hunterdon County is a little over an hour from New York City. It is an affluent area that has attracted commuters interested in a slower pace of life in comparison to living in the big city. "Hunterdon is an amazing place to be in small farming and agritourism. People move out there because they appreciate farm markets, nature, those kinds of things," Beneduce says.
Beneduce has taken advantage by making his winery a local destination. Saturday nights, called "Group Therapy," is for adults and features live music performances. Sunday picnics are more family friendly, offering activities for children so parents can peruse the winery and everything it has to offer.
Four other wineries in the county each offer their own unique wines and experiences. Even the Garden State Wine Growers Association calls Hunterdon the "Napa Valley of New Jersey" for its unique offerings.
"We really have the potential here to grow the industry," Beneduce says.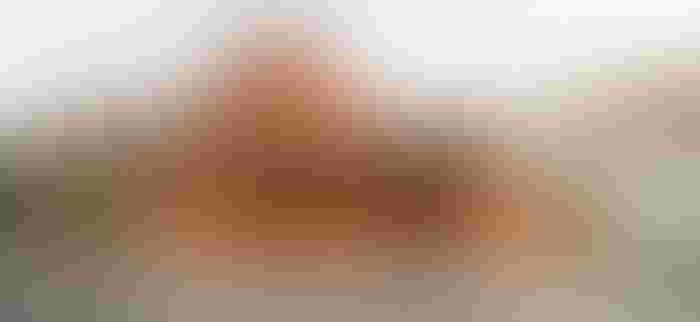 If a rising tide lifts all boats, Beneduce hopes a rising tide of local interest in wines leads to more vineyards being planted and tasting rooms opened.
"You look at a place like Napa, and you drive a couple-mile stretch of highways and see a couple hundred wineries," he says. "All that does is create a destination for people to go and visit multiple wineries. If a guy down in this area is making good wines, that helps my business."
Continuing the tradition
Mike is the fourth generation of his family to farm. He credits his parents, in particular his father, Mike Beneduce Sr., for being open minded to other possibilities and allowing he and his siblings to stay and continue the family tradition.
It hasn't been easy, though. Outdated alcohol regulations, he says, make it difficult to grow and sell wines in the Garden State. Labor costs, as in most Northeast and mid-Atlantic states, continue to rise. And input costs continue to rise, too. For example, the cost of getting wine bottles, he says, has gone up 50% over the past year.
Finding affordable land is the biggest hurdle for young farmers who want to make it in the business. Beneduce knows he is fortunate to come from a family that had the resources for him to get started.
"Most wineries that are starting have to purchase a piece of land, they have to purchase tractors, they have to purchase a barn," he says "We had all those things already on our site from the other business, so we definitely had a jump-start there. And you know, I think it was just the kind of thing where I was in the right place at the right time. We came up with the idea to do the winery and I just kind of fell into it and, luckily, really the more I learned about it, the more I just went deeper down the rabbit hole and have just become so passionate about growing grapes and making wine."
About the Author(s)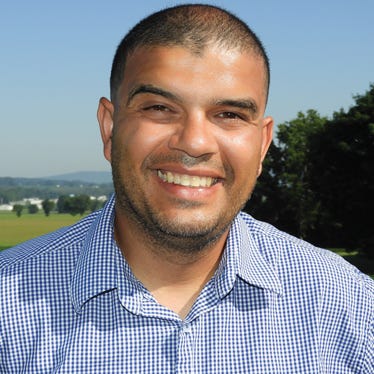 Editor, American Agriculturist
Chris Torres, editor of American Agriculturist, previously worked at Lancaster Farming, where he started in 2006 as a staff writer and later became regional editor. Torres is a seven-time winner of the Keystone Press Awards, handed out by the Pennsylvania Press Association, and he is a Pennsylvania State University graduate.
Torres says he wants American Agriculturist to be farmers' "go-to product, continuing the legacy and high standard (former American Agriculturist editor) John Vogel has set." Torres succeeds Vogel, who retired after 47 years with Farm Progress and its related publications.
"The news business is a challenging job," Torres says. "It makes you think outside your small box, and you have to formulate what the reader wants to see from the overall product. It's rewarding to see a nice product in the end."
Torres' family is based in Lebanon County, Pa. His wife grew up on a small farm in Berks County, Pa., where they raised corn, soybeans, feeder cattle and more. Torres and his wife are parents to three young boys.
Subscribe to receive top agriculture news
Be informed daily with these free e-newsletters
You May Also Like
---