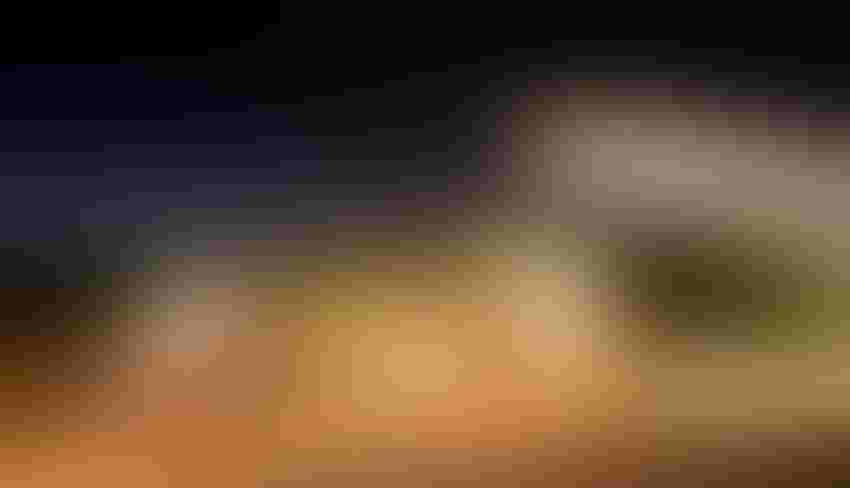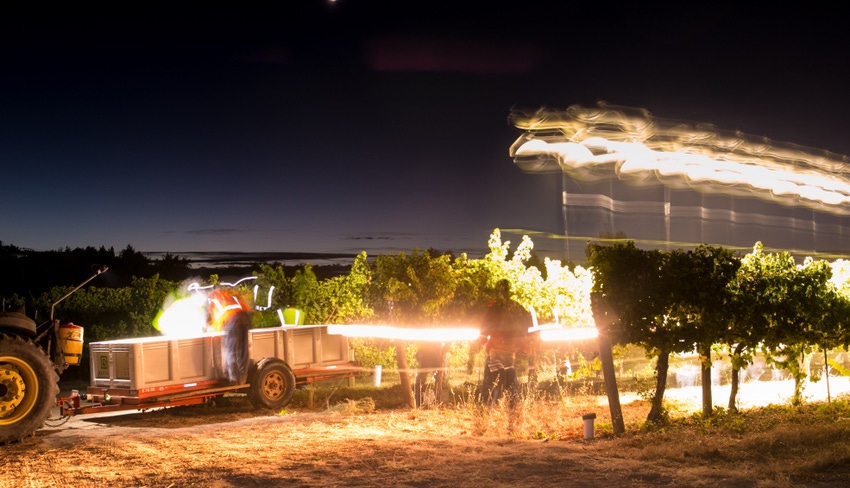 For Napa Valley winemakers in 2022, it was a "tale of two harvests," they say.
With harvests of most varieties in the valley complete, producers say their preparations and experience in dealing with weather variability paid off.
A week-long September heat wave followed by rain made for one of the more unique vintages in recent history, according to producers.
The Napa Valley Grapegrowers and Napa Valley Vintners issued a joint report on how the harvests went. Here is their report:
From Napa Valley Grapegrowers
In March, bud break started in Carneros and throughout some mountain appellations. Leading into May, the vines showed strong shoot growth and average crop yields. Early July kicked off veraison and the countdown to harvest began.
When faced with heat and rain events this year, grape growers showed foresight. "August provided warm days and cool nights, perfect for ripening. Then in September, we experienced a 5-day-long heat wave in the triple digits, which shifted our farming and harvest plan…but we've been preparing," said Macy Stubstad, Director of Vineyard Operations for Lawrence Wine Estates. "We use a range of different trellis systems that splits and flops the canopy over the vines to protect the crop from strong morning and afternoon sun, allowing the fruit to retain acidity and freshness."
Soon following the heat spike, Napa Valley received 0.6 – 1.2 inches of rainfall. "Crews opened up canopies for airflow, which alleviated mold and botrytis and allowed us to harvest clean fruit," said Stubstad. And for Matt Ward, winemaker for Pride Mountain Vineyards, the rain event "plumped up" fruit still hanging on the vines.
With harvest complete, growers will ready for winter rainfall. They will put erosion control plans to work, spread compost throughout vineyards, aerate soils and prepare to seed for cover crop.
From Napa Valley Vintners
The white wine harvest kicked off in early August, followed quickly by red wine varieties. The typical gap between the white and red wine harvest was almost nonexistent, and the frenzied tempo continued until the rains came and the weather cooled in October.
"I'm calling 2022 a tale of two harvests. From August to mid-September it was intense and fast-paced. The rain in mid-September created a gap and sudden halt to harvest. The fruit that came in after had beautiful mild weather in early October and lots of time to get to perfect ripeness," said Elizabeth Vianna, Winemaker and General Manager at Chimney Rock Winery.
Winemakers describe the 2022 white wines as having perfect acidity and freshness with remarkable flavors and textures, and red wines as excellent structured with deep red colors, luxurious tannins and exquisite fruit-forward aromatics.
Josh Widaman, Estate Winemaker at Pine Ridge Vineyards, thinks "this will be a vintage that showcases the full range of flavors that Napa Valley wines are so well known for, from zesty and vibrant to dense and powerful."
As noted by winemaker Macario Montoya of Roots Run Deep Winery, "Each vintage tells a story that is unique and can never be replicated. We'll remember 2022 as a vintage of craze and beauty. As the wines go to bed for the winter, we're excited about their potential and the story they will continue to tell."
Learn more
Here are some resources for more information on the 2022 vintage:
Source: Napa Valley Grapegrowers, Napa Valley Vintners
About the Author(s)
Subscribe to receive top agriculture news
Be informed daily with these free e-newsletters
You May Also Like
---