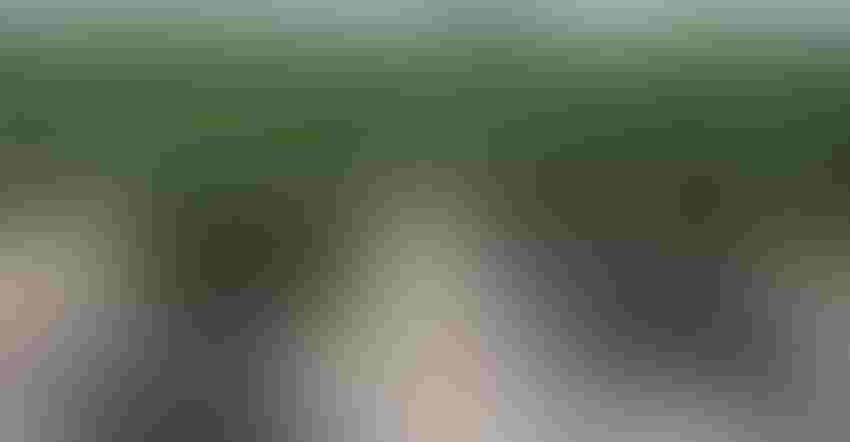 Wine grapes grow in a vineyard in Clarksburg, Calif., in 2021. The nearly 3.9 million-ton grape crush statewide last season followed a light crop.
Tim Hearden
While the long-time voice of the California Association of Winegrape Growers steps down to pursue other interests, two other ranking CAWG directors are stepping up and becoming more vocal.
Madera winegrape grower Jeff Bitter and newly elected board chairman Tom Slater of Clarksburg report satisfaction with the CDFA/NASS Final Grape Crush Report for 2021, but say it still isn't enough.
"The crop was below average," acknowledged Bitter, who has long advocated reducing growing acreage by some 30,000 acres.  "I echo Jeff's sentiment completely because he's spot on," Slater said.
"The 2021 crush of 3,877,584 tons doesn't reflect we had a light crop because an average or above-average crop would have made the supply situation even more impactful.  The light crop made it look like we're in balance, and we're getting better, but still not there yet," Slater said.
"There weren't too many surprises in the report which reflected that fewer acres were planted, but not few enough.  All it would take is a major 'good' crop and we'd be back to having oversupply again."
Speaking too early in the 2022 season to ask for a prediction of this year's crop, Slater gave an expectation with the caveat. "It's one cold spell away from being anywhere near accurate."
Scuttlebutt from the two dozen CAWG directors throughout the state indicates an anticipation of "average to a hair-under-average." "Perhaps closer to last year's numbers," Slater said.  "Normally at this time of year (late April), some growers would say it's a good set or the vines are looking good, but it's too early for some of those comments."
Growers still must contend with a hopper full of problems from lack of irrigation supply to a paucity of labor to increasing regulations and rising costs. 
Challenges ahead
"Water will be a big issue in the valley and other places that rely on contracted supply with curtailments forthcoming," he says. "Labor is a major issue, especially during pruning and thinning and while the mechanical part of that component is coming on, it's not coming fast enough.  We really wish the state would move forward with things like autonomous tractors."
Slater disputed the contention that mechanization and artificial intelligence would take the place of humans.  "We're not replacing a human being.  There are no human beings to replace, so we're not taking away from the labor force.  We haven't got a labor force.  We're not trying to replace people, we're trying to fill in some of the spots where there is no labor available.  Tractors won't replace employees because there aren't enough employees in the workforce.  We don't have people to do those jobs to begin with."
As the avowed Voice of California's Winegrape Industry, the CAWG will be busy finding a new director to replace the resigning John Aguirre, "We've got an outstanding board and an incredibly talented staff to get us through the transition, so we won't miss a beat," Slater says.
Personnel issues aside, "It's a farm bill year at the federal level so we'll be addressing that along with some crop insurance issues and wildfire smoke-taint damage.  That's an incredibly difficult thing to wrap your arms around and make sure there's comfort for both growers and wineries in how we care for grapes that may have smoke again."
Within California itself, there are a lot of bills which CAWG will have an opinion on.  "And we'll be addressing water issues, for sure.  There's not a whole lot you can do about Mother Nature, but we need to make sure our voice is heard and our crops get their needed water."
Summing up the season ahead, Slater noted: "I'm an optimistic guy with the caveat that that could change tomorrow with one cool spell where frost could wipe us out.  I've been around long enough to know that things can change dramatically right up to the night before harvest."
Subscribe to receive top agriculture news
Be informed daily with these free e-newsletters
You May Also Like
---