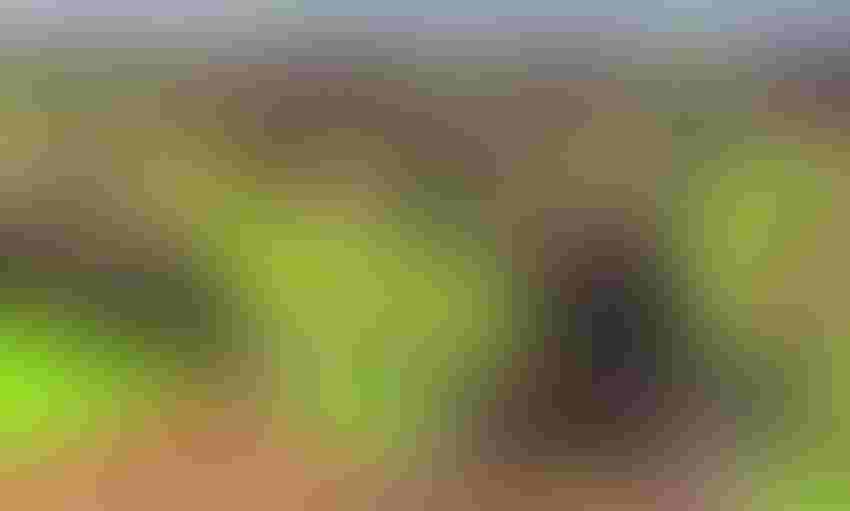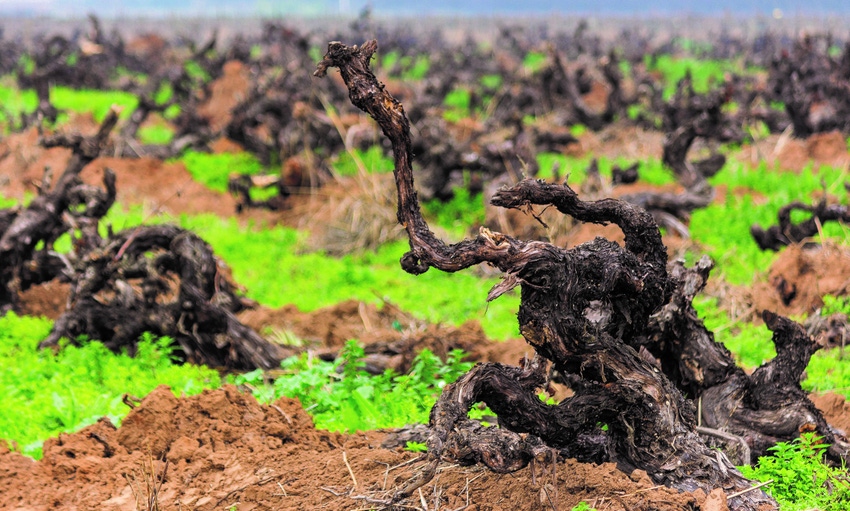 San Joaquin Valley vineyard removals could top 30,000 as growers work to trade low grape prices for the stability and profitability of almonds.
Todd Fitchette
San Joaquin Valley vineyard pullouts could again top 30,000 as growers besieged by low prices look for higher margins in almonds.
While opportunities for growing quality wine grapes exist along the California coast, inland grape farmers of all types – wine, raisin and table – are reacting to poor market conditions in grapes that left fruit unsold last year.
Allied Grape Growers President Jeff Bitter likes to be optimistic. Still, he sees trends that could continue to push independent grape growers aside, particularly in wine grapes, and leave those remaining wine grape growers in the San Joaquin Valley with their lower quality, non-varietal types that will need to focus on tonnage if growers there are to make money.
One of those trends being driven by the wineries is the addition of acreage and a reduced reliance upon independent growers for grapes.
"I don't think it's a secret in this business that the independent grower is becoming less and less part of the business," Bitter said. "You see a greater percentage of vineyards being controlled by the wineries."
While vineyard conversions continue in the San Joaquin Valley, some coastal locations still present opportunities. Bitter believes there are greater opportunities for land in Santa Barbara County than there are, for instance, in places like Paso Robles. The Monterey County area could provide better opportunities, but competition for vegetable ground in the Salinas Valley keeps vineyards from encroaching on the valley floor where the soil is great for vegetables.
All may not be lost for grape growers in the Central Valley who can transition to mechanical practices and find varieties that produce high tonnage to overcome the lower prices paid for grapes. Bitter sees opportunities remaining for generic white varieties in the Valley.
Bitter says the Valley vineyards being removed tend to be overlying Class One soils with decent water availability, making their conversions to almonds that much more attractive than pistachios, which growers have tended to plant in lower-quality soils because of that tree's tolerance for poorer soil conditions.
WINE INDUSTRY CONSOLIDATIONS
News last year that Gallo would buy Constellation Brand wines for $1.7 billion was blamed for tightening among wine markets. As that process moved along federal regulators set conditions on the plan that has reduced its value to around $1.1 billion, with several competitive concerns related to sparkling wine, brandy, dessert wines and concentrate categories, according to a news release from Constellation Brands.
The changes here exclude brands including Cook's California Champagne, Paul Masson Grande Amber Brandy and other products from the merger. Constellation will now seek other buyers for these products, which the federal government said would give Gallo too much control over these segments.
Gallo in recent years has made investments in luxury wines and spirits with an announcement last year to become the exclusive U.S. importer for Gruppo Montenegro and iconic Italian brands.
Subscribe to receive top agriculture news
Be informed daily with these free e-newsletters
You May Also Like
---