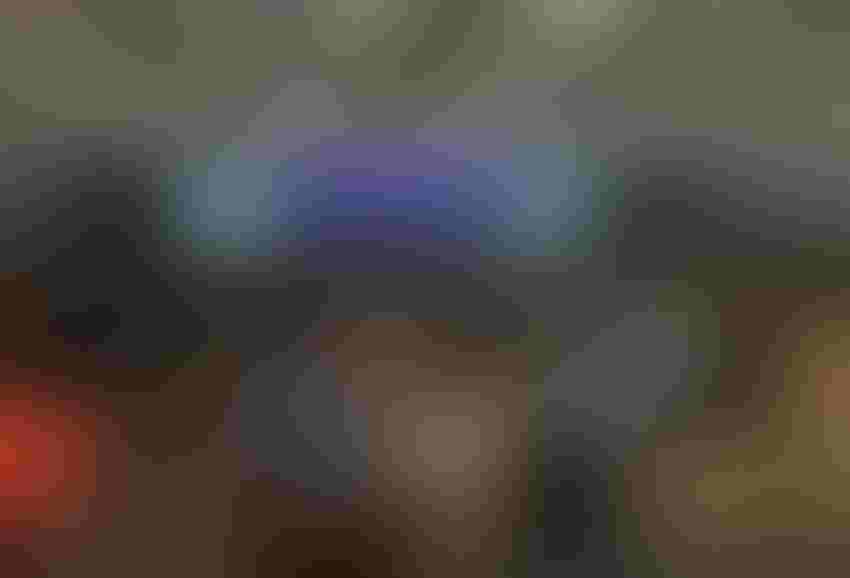 Grape buyers, sellers wary amid 'aggressive' plantings, industry leader says.
Tim Hearden
As the waning pandemic has given way to a sense of normalcy throughout society, feelings of apprehension still abound in the U.S. wine industry as economic storm clouds loom, an industry leader observes.
Rising interest rates, increasing cost, a budding recession and waning consumer confidence serve to continue what has been a roller-coaster ride for wine producers since 2020, said Jeff Bitter, president of the Fresno, Calif.-based Allied Grape Growers.
At the same time, "weather and peril" has fueled fears among California growers that "maybe we can't have a normal crop," which in turn has led to new plantings that are "a little aggressive," said Bitter, a fourth-generation grape producer.
"As long as we have a limited supply, we're in good shape," he said. "But I don't think we're going to always have a limited supply going forward."
Bitter's remarks capped a nearly three-hour "State of the Industry" presentation by wine market experts Jan. 25 at the 29th Unified Wine and Grape Symposium in Sacramento, Calif. The three-day conference at the SAFE Credit Union Convention Center concludes today, Jan. 26.
Bitter joined Mike Veseth of the Wine Economist, Danny Brager of Brager Beverage Alcohol Consulting, Glenn Proctor of Ciatti Brokerage Co., and Sonoma State University's Liz Thach in giving a comprehensive look at all aspects of the wine industry, from what's being planted to what's selling.
Brager detailed the ongoing challenge of trying to market to younger consumers, who are drinking less as a whole and are attracted to hard seltzers and other competing drinks. The presentations follow a slew of media reports analyzing the troubles facing the industry, including one headline that declared wine's "irrelevance" with younger people.
Bitter – who has made headlines himself in recent years by warning about an oversupply of grapes – said Jan. 25 that he wished reports would tout how California's wine industry made it through the pandemic with "level shipments and increased sales," or that it maintains a low carbon footprint.
"It does kind of lead to apprehension going forward," Bitter said of the recent coverage.
Uncertainties remain
Still, Bitter acknowledged the economic uncertainties facing California wine producers, including competition from other regions. "This is a very high-cost state to do business in," he said. He also cited the "under-performance" of some of the largest wineries, contributing to a "common theme" of "demand pessimism."
He noted a rise in new plantings, particularly of Sauvignon Blanc, which has nudged into the top three varietals in California. He said plantings are outpacing pullouts. "We're not in a position to add more acreage over time," he cautioned, noting that recent short crops have obscured the fact that "we are still structurally into oversupply," which shrinks margins.
Much of the growth has been in grapes for wine costing $11 to $25 a bottle, and there are continuing opportunities to provide these lower-cost wines to wineries, he said. But simultaneous growth in supply and demand can create imbalances, making for unpredictable markets, he said.
Vineyard expansion continues to be mostly tied to private investment money and wineries, but not independent growers, he said.
About 12,000 West Coast wine industry professionals attended this year's conference, nearly double last year's attendance as COVID-19 precautions such as masking and proof of vaccination or a negative test have been eased.
The symposium featured a trade show with a record 879 vendors, topping the 802 booths operated at the 2022 event.
Subscribe to receive top agriculture news
Be informed daily with these free e-newsletters
You May Also Like
---