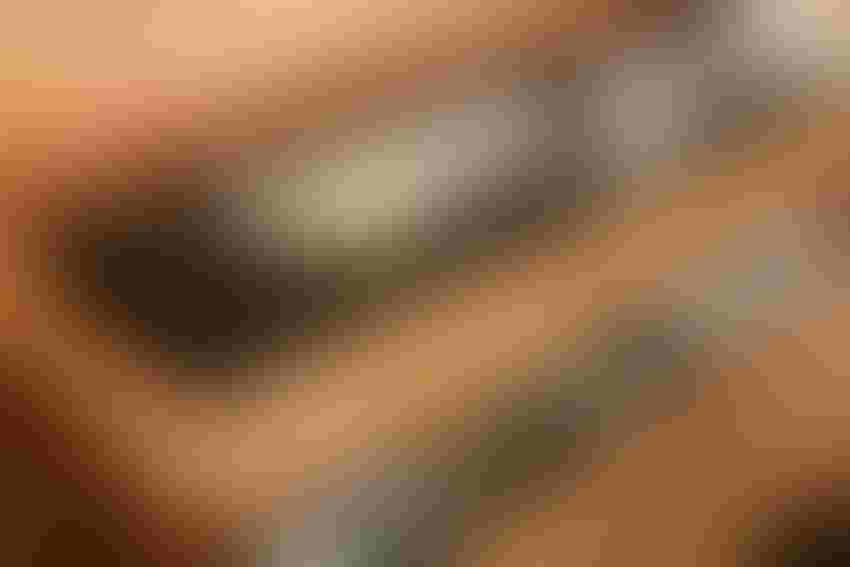 ValentynVolkov/iStock/Getty Images Plus
While some growers of other commodities were aided by the move, a California wine industry group opposes tariffs recently imposed on imports from the European Union as part of a dispute over subsidies given to a French airplane manufacturer.
President Donald Trump's administration on Oct. 18 placed tariffs on $7.5 billion worth of European imports after prevailing in a World Trade Organization case in which the EU was found to have illegally subsidized Airbus, Forbes magazine explains.
Among the tariffs are a 25 percent duty applied to bottled table wine from France, Spain, Germany and the United Kingdom. This has drawn complaints from the San Francisco-based Wine Institute, which represents about 1,000 winery and affiliated business members.
"Wine Institute has always supported the fair, open and reciprocal trade of wine around the world," said Bobby Koch, the organization's president and chief executive officer.
"Consumers worldwide have embraced California wines because of our premium quality, diverse offerings and leadership in sustainability," Koch said. "However, we are concerned that this action will lead to increased tariffs on U.S. wines and set back our efforts to continue growing U.S. wine exports."
The U.S. imposed the 25 percent tariffs on a variety of agricultural and other goods, as well as putting a 10 percent tariff on aircraft imported from the European Union, Forbes reported.
As part of the package, tariffs were imposed on European canned peaches and mixed fruits at the request of U.S. Reps. John Garamendi, D-Calif., and Doug LaMalfa, R-Calif.
"California supplies nearly 56 percent of the American fresh peach crop and more than 96 percent of processed peaches," Garamendi said. "However, heavily subsidized and unfairly priced EU canned peaches have displaced American sales in markets around the world and here at home."
Garamendi adds that one California peach processing facility closed because of the trade imbalance, causing hundreds of job losses.
Push for free trade
When it comes to wine, however, the Wine Institute argues that the commodity shouldn't be targeted for retaliation in trade disputes that involve products other than wine. The Institute has held this position since the early 2000s and has urged all governments to follow the principle, the group's leaders say.
The EU is the largest export market for U.S. wines, reaching $469 million in 2018, according to the Institute. In early October, the Wine Institute hosted 15 wine buyers from the U.K. and Ireland in a California trade trip, in which they met with representatives from more than 100 wineries.
"We have never before led such a focused sales initiative – one that's solely dedicated to importers looking to bring new wines into the market, and we are pleased to offer this opportunity for vintners wishing to sell their wines in the United Kingdom and Ireland," said Honore Comfort, the Wine Institute's vice president of international marketing.
Wine industry leaders fear such newly formed trade relationships could be threatened by the new tariffs. The EU has filed a similar WTO complaint against U.S. subsidies to Boeing and has threatened to retaliate with tariffs on American goods if it gets a favorable ruling, The Associated Press reported.
For more news on pests, disease management and other issues affecting vineyards, subscribe to the bi-monthly newsletter The Grape Line.
Subscribe to receive top agriculture news
Be informed daily with these free e-newsletters
You May Also Like
---