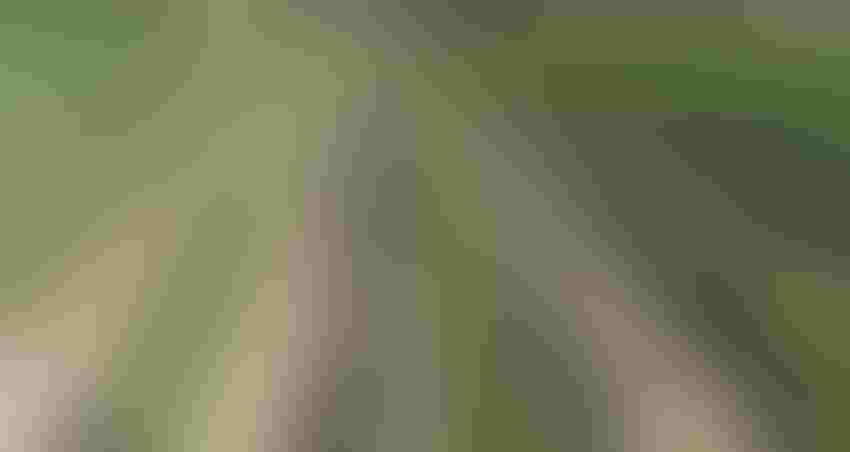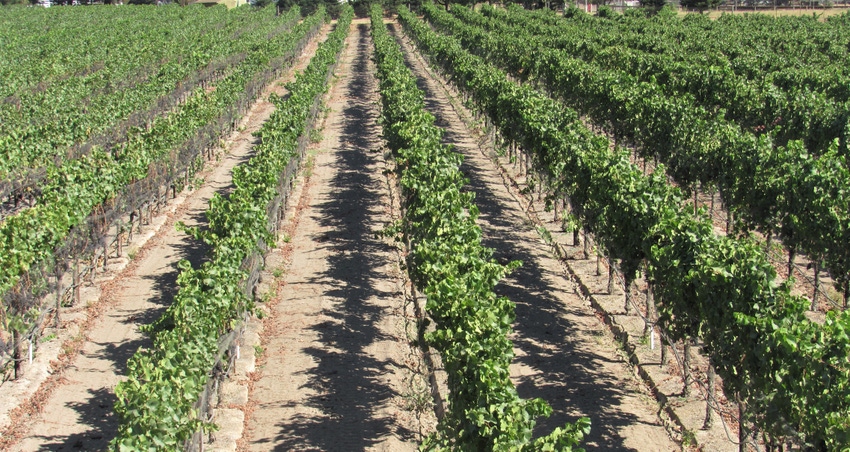 A vineyard in Sonoma County, Calif., produces wine grapes.
Tim Hearden
As an end-of-year deadline looms, lawmakers are still amassing bipartisan support for a bill in Congress that would make permanent reforms enacted in 2017 that sought to create a fairer tax structure for wineries and other producers and shippers of alcoholic beverages.
The Craft Beverage Modernization and Tax Reform Act now has 315 cosponsors in the U.S. House of Representatives and 73 in the Senate after proponents recently coordinated a "Day of Action" to generate support for the bill.
The bill would eliminate this year's sunset of the Tax Cuts and Jobs Act's excise tax reduction on breweries, wineries and distilled spirits producers, according to a cosponsor, U.S. Rep. Mike Kelly, R-Pa. Kelly is carrying the legislation with Rep. Ron Kind, D-Wis., and a companion bill is carried by U.S. Sens. Ron Wyden, D-Ore., and Roy Blunt, R-Mo.
Making the tax relief permanent would provide wineries and other businesses with more certainty to plan their spending, said Gladys Horiuchi, spokeswoman for the San Francisco-based Wine Institute.
"We appreciate the broad, bipartisan support for" the legislation, Wine Institute president and chief executive officer Robert Koch said. "California wineries produce more than 80 percent of U.S. wine and contribute significantly to the economic vitality of the state and nation.
"Federal excise tax reform will provide continued certainty for our predominantly small family businesses to hire new employees, invest in equipment, and support tourism and related hospitality industries," Koch said.
MANY COSPONSORS
The number of cosponsors this year exceeds the total number of signatories to the bill in the 115th Congress, in which the legislation failed to advance out of the Senate Finance Committee. This year's version is also in the Finance Committee, where it has sat since February.
The bill's best hope is to be inserted into a stopgap budget resolution for 2020, which lawmakers hope to pass by Dec. 20, said Charles Jefferson, the Wine Institute's vice president of federal and international public policy in Washington, D.C.
"We're pushing hard," Jefferson told Western Farm Press. "Obviously it's our top priority. The legislation has had a huge, positive impact on our members and wineries across the country. We have more support for the bill than we've ever had before. Those are all good signs.
"We're cautiously optimistic the extension will come through before the end of the year," he said.
Specifically, the bill amends the Internal Revenue Code to exclude the aging period from the production period for wine and other alcoholic beverages for the purposes of determining whether a taxpayer can expense, rather than capitalize, interest costs paid or incurred during the period, according to the bill text.
Among other provisions, the legislation also modifies the small wine producer tax credit to increase the amount of the credit, expand the producers that are covered and specifies an adjustment for hard cider. The bill also modifies the alcohol content limitations that apply to certain wines for tax purposes, the text reads.
TAX CREDITS HELP
Tax credits enabled the Napa Valley's Alpha Omega winery to remodel its tasting room and give raises to its employees, and other wineries have used the tax relief to purchase equipment, Horiuchi noted.
The bill would also help the craft brewing industry, which can be found in nearly every congressional district and contributes more than 500,000 jobs, including an additional 15,000 directly added at small brewers last year, Brewers Association president and CEO Bob Pease has said.
"This legislation has played an integral role in providing financial certainty to more than 7,700 small and independent brewers coast to coast since its enaction in 2017," Pease said. "But in order to ensure our $79 billion industry continues to contribute, grow and thrive well into the next decade, this critical legislation must be passed before Dec. 31."
The beverage legislation is among a budding logjam of agriculture-related measures that await action as Congress juggles high-drama impeachment politics with holiday recesses.
Also caught in this logjam has been the U.S.-Canada-Mexico Agreement (USMCA), which farm groups have vocally promoted but remained in limbo as of mid-November. The deal would benefit farmers by adding new rules addressing biotechnology, give poultry, beef and dairy producers greater access to Canadian markets and update the rules of origin for processed fruits to ensure preferences benefit U.S. producers, Vice President Mike Pence said while visiting a California farm this summer.
As many as 12 million American jobs are currently supported by trade between Mexico and the U.S., according to Yahoo News. Progressive Democrats have held out for more protections for U.S. labor and stronger enforcement provisions, but pressure has been mounting.
DEAL 'IMMINENT'?
Mexico has ratified the deal, and Canada was believed to be waiting for the U.S. to act before it signs on. The delay has "cost the economy billions of dollars," U.S. Commerce Secretary Wilbur Ross told Fox Business in mid-November. House Speaker Nancy Pelosi told reporters that a deal could be "imminent."
Also awaiting attention is an immigration bill, the Farm Workforce Modernization Act, which enjoys wide support among U.S. agriculture and the United Farm Workers union. The bill by Rep. Zoe Lofgren, D-Calif., and other legislators seeks to provide earned legalization for certified agricultural workers, improve the H-2A program, and establish an e-verify program for the agricultural sector.
Though the bill has bipartisan support after several months of negotiations to put it together, the prognosis of immigration legislation would be iffy at best in an election year.
Subscribe to receive top agriculture news
Be informed daily with these free e-newsletters
You May Also Like
---