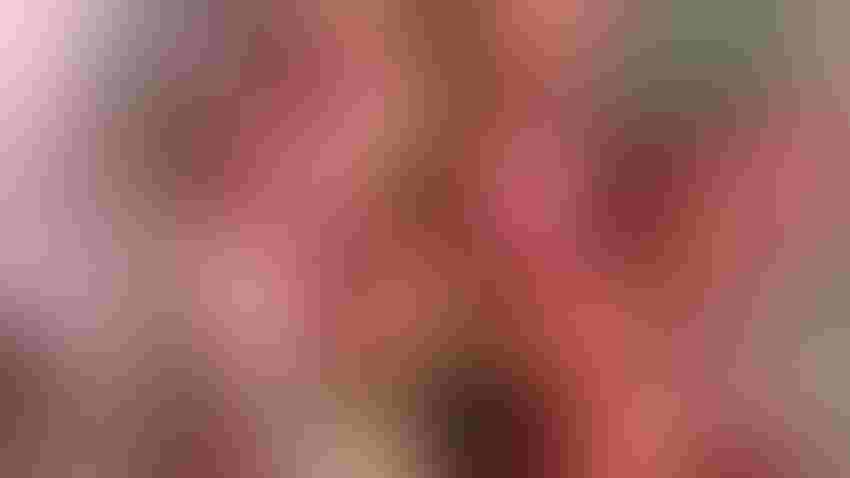 California's table grape industry is crunching the final numbers on the 2022-23 harvest.
Tim Hearden
Mention grapes and the mind of the man-on-the-street goes "wine." Of course, there's more to the equation that includes products like juice and raisins ---and table grapes, the purview of the California Table Grape Commission.
"Our season runs from May through January, so the 2022 crop harvest is still incomplete as we work to wrap up those final numbers," says Commission President and CEO Kathleen Nave.
With the last count in process, "Crop is coming in only slightly higher than the early estimate and under the 2021 harvest of 95.2 million 19-pound boxes. Our original estimate for the 2022-2023 picking was 95 million until adverse weather lowered the estimate to 92.5 million. When it's all said and done this year, we should be somewhere between those two numbers, confirming what we already knew that there was a lot more fruit left on the vine than we were able to get into a box."
The weather gets the big blame. "There was frost in late April. There was high heat. There was strong winds. There was rain. And there was a combination of rain and high heat which causes humidity. Throughout the season, primarily in San Joaquin Valley but also in the Coachella Valley, both areas were impacted by weather conditions. Weather is always a factor that can leave a percentage of the crop with lessened quality that growers don't want to put in a box. But this year was tougher than most because there were more frequent and adverse weather effects that lasted longer."
But Mother Nature isn't alone in producing lower numbers. Nave also cites the grower removal factor that has left fewer vines in the ground. "Newer vines represent newer varieties that are highly productive and as newer vines replace the older, they tend to be producing higher volumes on the same acreage whereas current older vineyards tend to return lower production." The most recent figures of both bearing and non-bearing acreage run about 91,000 acres.
Number of farms stable
While total acreage and the number of planted vines may be a variable, the number of growers remains quite stable at 330. "There been some consolidation, but that number has not changed much in the last several years."
Pricing is an issue the table grape group stays away from. "The commission can't talk about grower pricing due to antitrust issues," says Nave. "It's always a theme that growers need to get more money for their product and that's a struggle across all agricultural sectors. While input costs and inflation both impact growers, production and labor costs continually rise, they struggle to get that same level of increase on retailer prices.
"Prices in 2022 were better than they had been in 2021 which was better than 2020 and 2019, so there is a positive upward trend. But I think most growers will tell you that it doesn't always cover increased costs to do business."
All the adversity accounted for, optimism remains.
"We're looking forward to 2023 where we think there's a tremendous opportunity to market a very popular and well-loved fruit, not only in the U.S., but in markets around the world. Grapes taste good and they're tremendously healthy, so there's a lot of positives to consider going forward."
Subscribe to receive top agriculture news
Be informed daily with these free e-newsletters
You May Also Like
---