Stage is set for another good Napa Valley wine grape crop
Stage is set for another good Napa Valley wine grape crop
"It's been a great season so far," says Paul Goldberg, vineyard manager of Bettinelli Vineyards, Napa, Calif. "Coming off of two really good seasons, we're all crossing our fingers for a third one. This year's crop looks to be fairly normal in size. But there is still a lot of summer left."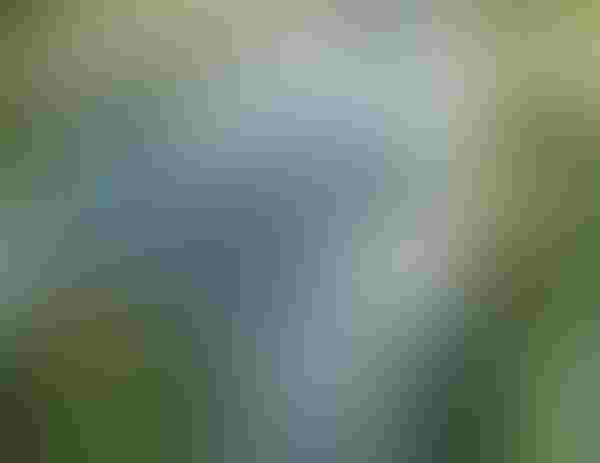 By mid-June the stage had been set for a good balance of proper grape ripening and adequate yields this year in the vineyards of Napa Valley.
Ample rain in late winter and continuing into the spring helped fill most of the reservoirs used for irrigating the vines later in the season. Favorable weather warmed up the soils early, prompting buds to break open about one to two weeks sooner than usual and encouraging strong, early vine growth. No extreme high or low temperatures and no unusual insect pressure to stress the vines. Plus, at least in his case, a good set with only a little shatter in isolated areas offered the potential for most of this year's crop to be fairly normal in size.
"It's been a great season so far," says Paul Goldberg, vineyard manager of Bettinelli Vineyards, Napa, Calif. "Coming off of two really good seasons, we're all crossing our fingers for a third one. This year's crop looks to be fairly normal in size. But there is still a lot of summer left."
With healthy vines and decent-sized canopies as the summer solstice approached, Goldberg's crews were continuing to pull laterals and starting to remove basal leaves around clusters. This was to balance exposure to dappled sunlight and air movement, enhancing quality of the developing berries and minimizing any threat of powdery mildew threat.
Goldberg manages vineyards at 10 locations throughout Napa Valley. In addition to drawing on reservoirs for irrigation water, some growers also have wells to help meet their needs. "We're fortunate to be on a pretty good aquifer throughout the majority of the county," he says. "Many growers throughout Napa Valley have been closely monitoring their wells and haven't noticed any big changes in aquifer levels."
This year he plans to start irrigating most of his vineyards in early July, as usual. He'll follow his typical irrigation practices, making the most of Bettinelli Vineyards' investment in sophisticated technology in monitoring and controlling water stress on the vines.
Combining the use of devices like sensors to measure vine water use, neutron probes to measure soil moisture and pressure chambers to gauge water stress on the vines with computers, software and satellite and Internet communications, he can accurately pinpoint irrigation needs for each vineyard block.
Not only can Goldberg use special sensors to measure sap flow through the trunks and arms of vines, he can start and stop his pumps and adjust water application rates from his laptop, tablet or smart phone, whichever is more convenient.
"In some cases, this technology has enabled us to go an entire season without having to irrigate some blocks at all," he says. "It's yet to be seen if this will be one of those years."
Subscribe to receive top agriculture news
Be informed daily with these free e-newsletters
You May Also Like
---