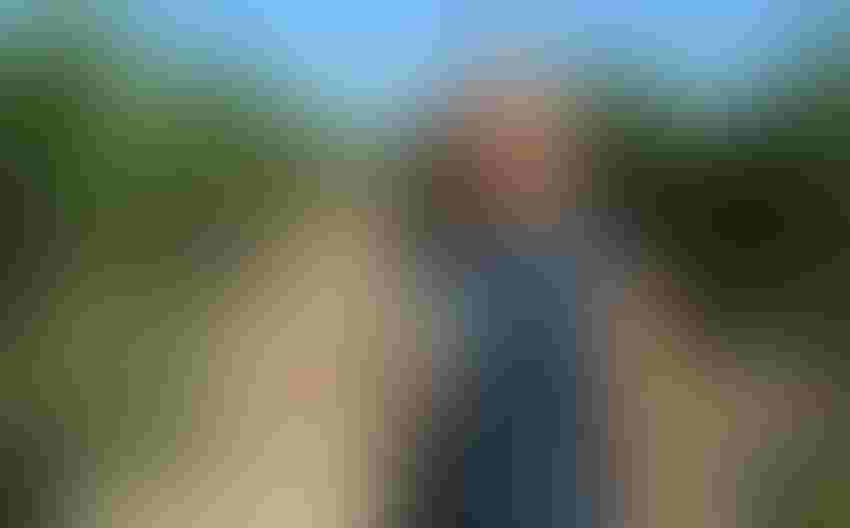 Karissa Kruse, president of Sonoma County Winegrowers, says the region is in for a lighter grape crop this season.
Tim Hearden
According to Karissa Kruse, president of Sonoma County Winegrowers, harvest season for the 1,100 growers tending to some 60,000 acres of grapes in Sonoma County is close at hand.
"We're getting closer to harvest with early picking of Pinot Noir and Chardonnay up first, followed by parts of the Sonoma Coast, like the Russian River Valley," said Karissa Kruse, who directs both the Sonoma County Winegrowers and the Sonoma County Grape Growers Foundation where tending the vines is an everyday occurrence.
"If you consider wine growing into wine making into wine tourism, Sonoma County represents a $13 billion economic impact," she said. "Grapes tend to be about 70% of the value of our local agricultural output. We farm 6% of the California grape production in total, but our value is probably closer to about 20% of the value of the grapes."
So, with final harvest preparations made, how do things look at this point? 
"We're expecting a slightly lighter crop this year, which frankly is quite welcome after 2018's large volume," Kruse said. "The uncertainty of a dynamic marketplace right now has caused new challenges and we're seeing how to navigate all of that.
"2018 was the largest grape harvest in California's history as well as here in Sonoma County. Those grapes went into wines bottled in spring 2019 and going into the marketplace around the time COVID-19 happened. Then came the dismantling of the restaurant business along with an increase in retail sales. It's just been a really challenging year for our winery partners to figure out how to continue to operate in a pandemic environment."
The impact has hit smaller growers the hardest. 
"We have a lot of small wineries out of the 425-plus here with about 70% of those, the micro-boutiques, producing less than 6,000 cases and depending on their business model, they've had a harder time weathering the virus than some of the larger tried and true brands that have heavy retail distribution," she said.
"A lot of our smaller wineries tended to rely on the restaurant business rather than selling direct-to-consumer. Some have started doing direct ship, virtual tastings, selling fun mystery cases of wine to wine clubs — they've been really innovative."
Some renegotiating contracts
Those farmers with long term winery contracts are doing well, maintaining their contracts and bottling wine on schedule, while other growers have moved up contract renegotiations, conducting them a bit ahead of schedule to ascertain how much tonnage wineries will be willing to take and at what price point. Some growers are accepting a bit lower price in exchange for a longer term contract to continue the loyalty of their relationship.
"Some of the growers have unsold fruit and there's still some grapes that need a home," said Kruse. So when times get tough, creativity is called for.
"There are almost 11,000 wineries total in the U.S. with some 4,000 of those outside California, so we just completed a huge campaign where we sent information to all of them saying there were still Sonoma County grapes available," she said. "We're starting to get some interesting response from that campaign."
In Sonoma County, 60% of growers just grow grapes and no other crops. They're trying to figure out, with current status so volatile and the future still subject to further uncertainty, how does one plan for the next season?
"Growers are really looking at their vineyards now and if there was any consideration of replanting in the next five to seven years, they're figuring now is a good time to pull out vines under the five-year replant permit, giving time to figure out what's ahead and how to respond to ensure long-term viability," Kruse said. "We can't predict what Mother Nature is going to do to us on a yearly basis, let alone how we react to a global pandemic and fluctuating marketplace dynamics. But if our growers weren't optimists, they wouldn't be farming."
For more news on pests, disease management and other issues affecting vineyards, subscribe to the bi-monthly newsletter The Grape Line.
Subscribe to receive top agriculture news
Be informed daily with these free e-newsletters
You May Also Like
---