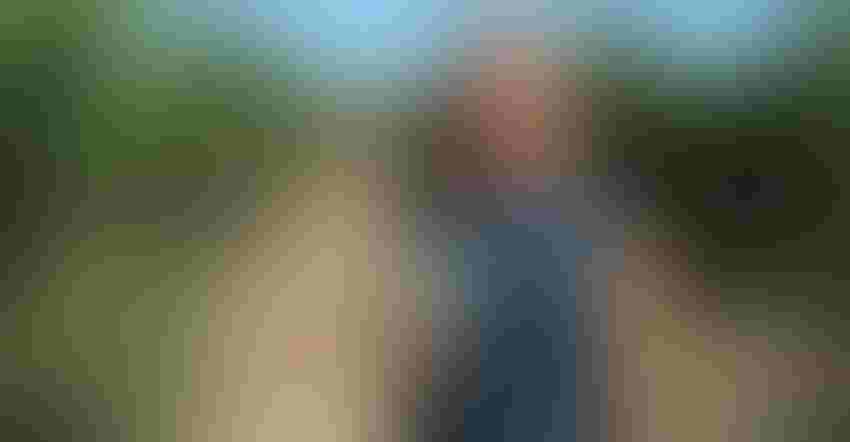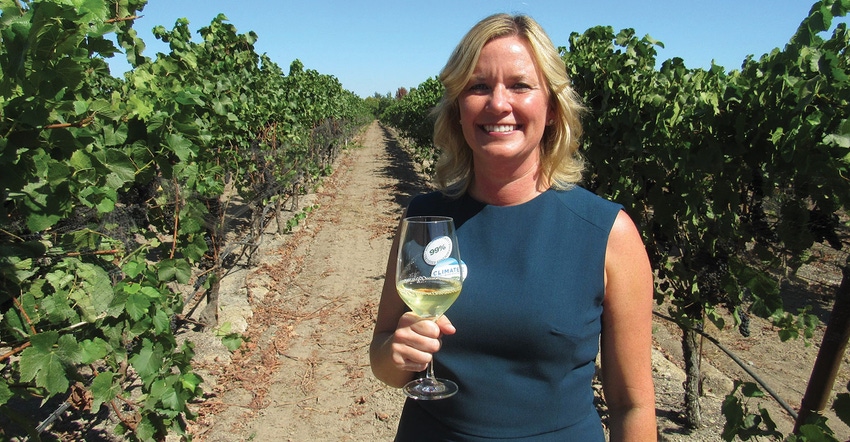 Karissa Kruse, president of the Sonoma County Winegrowers, gave an update on the local industry during a recent virtual seminar and trade show.
Tim Hearden
Like many other planned events reorganized as a result of the COVID-19 pandemic, the 2021 Sonoma County Winegrowers Dollars & $ense Seminar and Tradeshow went virtual this year.
The 30th annual presentation of the North Coast's longest-running event for grape growers gave a couple nods to Freddie Mercury and rock group Queen with a recap of 2020 — "A Year Under Pressure" — and a look ahead to 2021 when "We Will Rock You."
"As we look at the year past, I think of two terms, resiliency (a capacity to recover from difficulties) and irrepressible optimism (full of enthusiasm and impossible to stop moving into the future)," said Ciatti Company partner Glenn Proctor, chair of the Board of Commissioners.
Ray Isles, editor of Food & Wine magazine and keynote speaker, called 2020, "A crazy, stressful, strange year where restaurants got crushed and brutalized and retail sales went through the roof, amplified by people's interest in wine and their stocking up because of the uncertainty. Online sales quantified with a shift to comfort brands, a move to retail that may not go away. The way we buy wine has shifted to digitally and delivery," he said.
In addition to breakout sessions and a virtual trade show, Winegrowers President Karissa Kruse delivered the "Yesterday and Tomorrow" outlook, speaking rapidly for over an hour without stopping to take a breath to outline all the projects performed and planned.
She saved the best for last in announcing a Shark Tank-type effort that would be the nation's first innovation accelerator for the wine industry. "We'll leverage all the things we do well into a pilot program with out-of-the-box thinking," she said.
Innovation through science
SONOMA VITS (Vineyard Innovation Through Science) is intended to build on Sonoma County Winegrowers' reputation as a leader in sustainability and climate adaptation while meeting the objectives of the industry's 100-year business plan to preserve local agriculture.
This would be another in a long line of firsts as Sonoma County is the nation's first 100% certified sustainable wine region and Sonoma County Winegrowers is a participant in the California Land Stewardship's Climate Adaptation Certification Program, the world's first program of that kind for agriculture.
"It's like 'Shark Tank Comes to Sonoma Wine Country' to leverage the best thinking from all innovators who will present their ideas to an advisory board (the 'sharks') who will decide whether or not the organization will partner with the company to develop those ideas to benefit the region's vineyards and wineries," Kruse said. "This cutting-edge effort encourages the best creative ideas and thinking to help local grape growers pursue a path forward with real solutions to some of the pressing issues facing the industry.
"The value I see in doing this program is linking good ideas to interested growers in Sonoma County, being a bridge to connecting things and getting new concepts to growers or vineyard sites that might want to pilot those ideas.
"Starting this summer, we'll be inviting ideas for project proposals that go beyond current vineyard resiliency and sustainability. We don't even know yet what we'll get because this is a never-done-before innovation," she said.
About the Author(s)
Subscribe to receive top agriculture news
Be informed daily with these free e-newsletters
You May Also Like
---