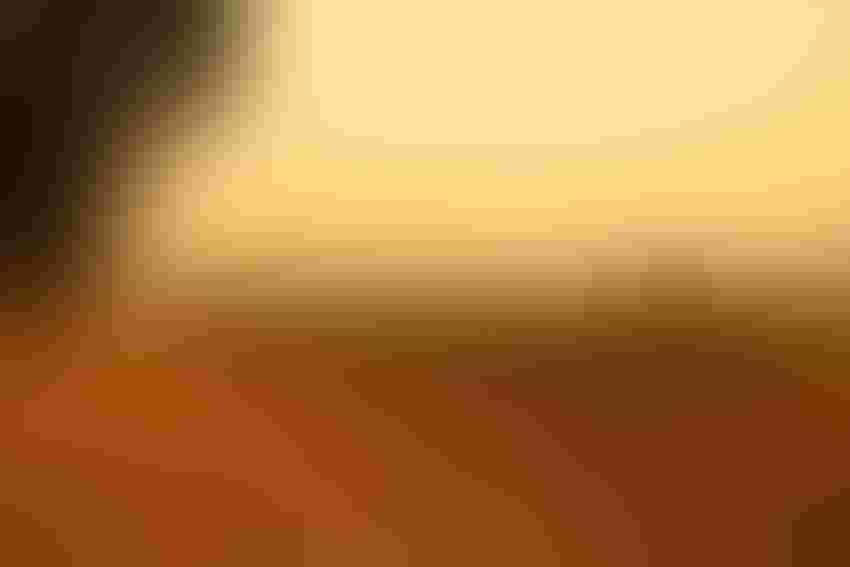 ORANGE SKY BAD: Smoke shrouds an Oregon vineyard in September 2020.
Deborah Bloom/AFP via Getty Images
There are no quick, easy, and definitive answers when it comes to wildfires, although there are some time-tested ways to help prevent and/or mitigate them.
Max Moritz, a wildfire specialist with University of California Cooperative Extension who focuses on understanding fire dynamics and applying this information to the planning and management of fire-prone landscapes, cites a 3-way combination that makes sense:
Remove fuel supplies to minimize combustible materials that feed a fire.

Create some defensible space in the form of a 30–50-foot fire break.

Add moisture because the running of irrigation raises humidity.
Or in the words of California Department of Forestry and Fire Protection Division Chief Tom Knecht: "Plan.  Know.  Act."
Knecht was one of the speakers at a recent Wildfire Preparedness event sponsored by the California Association of Winegrape Growers, the California Sustainable Winegrowing Alliance, and the Wine Institute that focused on wildfire preparedness for vineyards and wineries.
"Some of the measures are common sense," he said.  "Modern reality means we have to learn to live with wildfires and that means developing ways to reduce potential damage.  Develop evacuation areas for your employees.  Do mechanical jobs like mowing or construction in the morning hours when there is higher relative humidity.  Reduce any potential fuel supplies around structures.
"Cost-free fire reduction partnerships for safe and sensible burn efforts are available at www.fire.ca.gov/grants," he advised.
Forestry Program Manager Ali Blodorn of the Napa Resource Conservation District acknowledged that, "An increased chance of wildfires exists because of climate change and 250 years of fire suppression.  We can't eliminate wildfires from our eco-systems, but we can mitigate resultant damage."
Her recommendations included forest stand improvement, density thinning, and maintaining less understory vegetation that helped fires to move because, "High winds can change the way a fire spreads."
Developing technologies
Some presentation time was allocated to developing technologies helping to mitigate wildfire risk with Bow Rodgers, President of FireScout, noting that, "It's not just about muscle and steel anymore, it involves artificial intelligence for early detection, a teamwork effort.  Current detection time is not fast enough."
He told of his company's more-than-a-thousand cameras focused on wine country locations in Napa, Sonoma, Mendocino, and Lake counties that could identify initial fire smoke within a quarter of a mile that "gives an early jump on getting response to the area.  Deep-learning AI algorithms get eyes on the fire fast."
From detection to suppression, Richard Hart of Frontline Wildfire Defense, discussed remote-activation exterior systems, water or foam.  "Get it wet and keep it wet because embers are the #1 threat that cause up to 90% of structure losses," he said.
Industry representatives spoke to wildfire efforts within the grape-growing community and the wine-making industry.  Noelle Cremers, who directs environmental affairs for the Wine Institute, cited numerous grant programs for landowners involved in forest improvement or emergency relief (i.e., smoke damage) programs.
"We're hoping we don't have another horrible wildfire season in wine country, but boy, considering how dry and hot it is, we're doing everything we can to try and be ready with as many resources as possible," she said.
Subscribe to receive top agriculture news
Be informed daily with these free e-newsletters
You May Also Like
---