Reds appear to be outpacing whites as Lake County grower's harvest gets off to an early start
Reds appear to be outpacing whites as Lake County grower's harvest gets off to an early start
"We've had a few heat spikes," he says. "But, by and large, temperatures have been moderate and the crop is very clean, with no powdery mildew or any sort of rot issues. Quality-wise, I think it will be a very good vintage."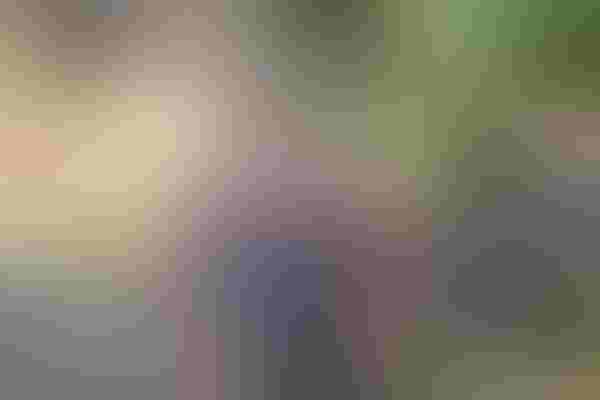 The weather this season has been friendly to Lake County wine grape growers, reports David Weiss. His company, Bella Vista Farming Company, LLC, based in Kelseyville, Calif., manages about 730 acres of wine grapes, primarily Sauvignon Blanc and Cabernet Sauvignon. Elevation of the various blocks range from 1,350 to 2,400 feet.
"We've had a few heat spikes," he says. "But, by and large, temperatures have been moderate and the crop is very clean, with no powdery mildew or any sort of rot issues. Quality-wise, I think it will be a very good vintage."
Aug. 19 marked the start of his 2014 harvest, some 10 days earlier than usual. That's when crews began picking the first of the Sauvignon Blanc. Three days later they started with the first Viognier and Syrah grapes to ripen. Following a spotty start, he expects harvest activity will pick up considerably in the last week of August as more grapes reach maturity. "By the first week of September, things should get pretty crazy," Weiss adds.
By then, the earliest Cabernet Sauvignon and Zinfandel grapes should be ready to pick. Barring any weather problems, the last of those should be off the vines by mid-October, he notes.
Although yields of these and his other red varieties look to be in the normal range, small, even some loose, clusters indicate a lighter-than-usual Sauvignon Blanc crop, Weiss says.
"Overall, I think this year's crop will be a modest one," he says. "It won't be anything to be ashamed of, but it won't be as large as last year or the crop before that."
Want the latest agricultural news each day? Click here for the Western Farm Press Daily e-mail newsletter.
Typically, Lake County growers can finish picking most of their white grapes before the red varieties are ready. This year, however, the reds appear to be farther ahead in maturity than the whites, he notes. That could lead to some of both types being ready to pick during the middle of harvest, creating some congestion at the wineries.
Like most other growers in the county, Weiss irrigates his grapes with ground water. With the on-going drought, he's been able to use neutron probes and other technology to reduce some of his irrigation needs. He expects the growers in the county will make it through this season without any significant repercussions from the drier weather of the last few years.
However, he notes, production from some wells in the mountains is starting to decline.
"It's a good year to have an early crop," he says. "Who knows when those wells will peter out? If we don't get normal or better rainfall this winter, no one really knows what to expect. It will be a new adventure for us. That's for sure."
In the meantime, he continues the challenge of controlling the Virginia creeper leafhopper in his certified organic blocks of grapes. The insecticide available for use in his conventionally- and sustainably-grown vineyards does a good job of controlling this pest, he notes. However, the one insecticide suitable for his organic grapes, a pyrethroid material, is effective only on the nymph stage of the insect's life cycle.
"The product works really well on the western grape leafhopper, which tends to have three discrete life stages present in the vineyard at any one time during the season – either egg, nymph or adult," Weiss explains. "But, with the Virginia creeper leafhopper, all three stages are present at the same time. So, even though the insecticide takes out the nymphs, the adults continue to lay eggs, producing more nymphs. So, we're always going back to re-treat the vines. We're controlling this pest, but at a cost – just in materials – of up to $800 an acre each season."
Subscribe to receive top agriculture news
Be informed daily with these free e-newsletters
You May Also Like
---