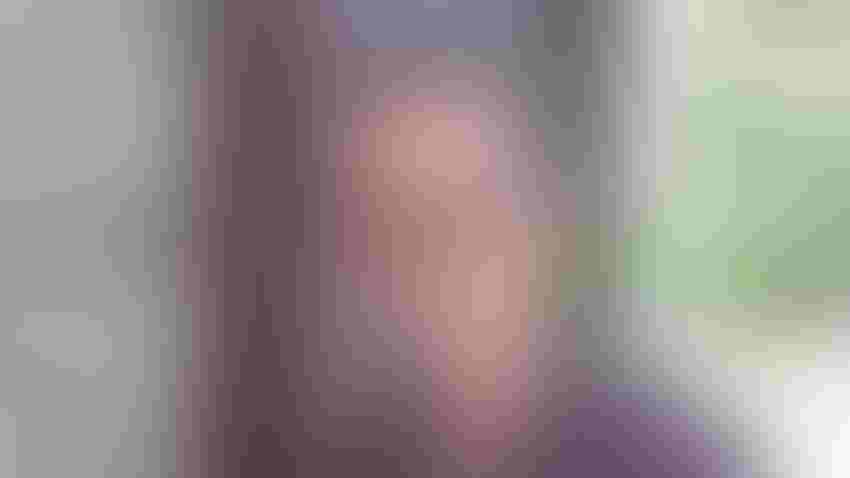 Jim Farrar, the University of California's Integrated Pest Management director, says declines in pesticide use in 2021 may have been related to drought.
UCANR
The graph illustrating pesticide use in California commodity crops has again trended downward with the boss of the Department of Pesticide Regulation, Julie Henderson, promising: "We continue to support opportunities to expand alternatives to decrease the use of higher-risk pesticides for sustainable pest management across the state."
In releasing its Pesticide Use Report for 2021, DPR confirmed earlier data showing a more than 10% statewide decline in pesticide use compared to the previous year.
In the latest annual reporting period, 191 million pounds of active ingredients — the chemicals that make pesticides work — were applied in California with 95 million acres treated — a decrease of nearly 25 million pounds compared to 2020 numbers. Grapes were one of the crops treated with the most total pounds of pesticides and considered 'commodities of interest.'
With an increase cited in use of lower-risk biopesticides and horticultural oil over the last ten year period, Henderson said, "We applaud growers for moving to safer and more sustainable pest management alternatives while decreasing overall pesticide use."
Named department director in December 2021 after serving at the California Environmental Protection Agency, Henderson said her game plan called for "accelerating the transition to safer, more sustainable tools and practices for pest management" as part of DPR's mission to protect human health and the environment.
Jim Farrar, who directs the University of California's Statewide Integrated Pest Management Program, offered some thoughts on the latest usage numbers.
"The statistics reflect year-to-year changes as part of a fluctuating pattern, especially during drought years," he said. "In drier times, there may be fewer pests or growers may be concerned about input and yield and production materials costs because of the drought, so we expect these fluctuations.
"Longer-term trends are the really important ones and they, too, are going in the right direction. We've seen these year-to-year fluctuations before for a combination of reasons, but we more closely watch the 10-15 year longer view."
Explaining the 'why'
Pure numbers show level of occurrence without explanation and Farrar says the "why" is required.
"Besides drought, there may be several other things at play in the current reduced figures. Some of the recent regulatory changes may have made it more restrictive to use the higher-risk products. And I think some of it may be driven by particular products developed to target for specialty crops or expanding options such as programs like pest mating disruption for tree nut growers."
Any discussion about pest control procedures and products always involves the variables that growers ultimately have to contend with, things like weather changes and water availability.
While drought conditions have had an impact in recent years, this year's crops will benefit from a plethora of liquid rather than a paucity. Expectations are that it will be a positive year for farmers who will again have an important tool to make things grow. The crops will love it — and so will the pests. Bumper water supplies will promote bumper growth of both crops and the pests that like to eat them.
"All the moisture we've had, the rain and snowfall/melt will be a driving force along with increased humidity to promote increased insect activity and perhaps more crop diseases. I'm offering an early and candid prediction of more pest activity this season over last season's levels," Farrar said.
Subscribe to receive top agriculture news
Be informed daily with these free e-newsletters
You May Also Like
---