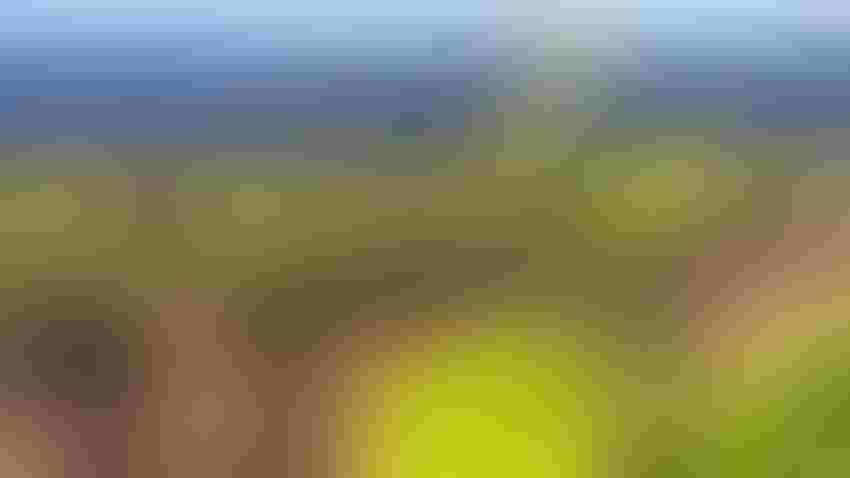 Chardonnay and Cabernet Sauvignon remain the top wine varieties produced in Napa County, Calif. Wine acreage remains flat, but tonnage produced is down somewhat amidst ever-growing prices to the grower.
Todd Fitchette
Wine grape tonnage continues to decline in Napa County, Calif., but not the price.
The county's annual crop and livestock report records red wine grape production is down over 33,000 tons since 2018. Those numbers for white varieties are just under 20,000 tons. This is relevant because California crushed over 4.5 million tons of grapes in 2018, which helped sustain a glut on wine grapes across the state.
Last year the state crushed about 3.6 million tons of grapes, according to the California Department of Food and Agriculture.
Most notably, Napa's gross wine grape values of nearly about $890 million in 2022 is roughly double what it was in 2020 as wildfires ravaged the region and smoke taint made grapes unmarketable. Last year's numbers failed to reach the record $1.03 billion in gross wine grape value recorded in 2018.
Nevertheless, prices for wine grapes to the grower have never been higher. The average price of reds in 2022 was just over $7,700 per ton, and just over $3,300 per ton for white wine grapes. Cabernet Franc grapes commanded the highest price, up almost 12% from the previous year to just over $10,400 per ton to the grower. White Riesling grapes were up over 32% to over $4,900.
If there's one thing the annual crop report from Napa County reveals, it's the relative value of the region's wine industry compared to the remaining crop and livestock values. Roughly 99% of the county's $894.3 million in gross agricultural output comes from the county's vineyards.
Compared to the previous year, total wine grape acreage across Napa remains flat, with yields up 9% for red varieties and 6% for whites. Harvested tonnage was 103,829, and 27,315, respectively.
Gross wine grape values overall were up over $149 million on the year, according to Napa County Agricultural Commissioner Tracy Cleveland. She attributed the increase primarily to an 8.8% rise in total production and 10.4% average price increase from the previous year.
Popular varieties
Cabernet Sauvignon remains the most popular variety planted with over 24,000 bearing acres in production. Growers last year saw a 9% increase in gross price to $8,819 per ton on 72,423 tons of production.
Merlot and Pinot Noir grapes rounded out the top three red varieties at 3,983 acres and 2,752 bearing acres, respectively.
Merlot production topped 8,550 tons on an average price of $4,527 per ton, up 12% from 2021. Pinot Noir grapes commanded 6% more than the previous year at $2,815 per ton. Just over 6,800 tons of Pinot Noir grapes were harvested.
Chardonnay and Sauvignon Blanc led all white varieties in acreage last year. Growers produced over 16,000 tons of Chardonnay grapes across nearly 5,900 bearing acres. Sauvignon Blank production topped 9,200 tons across 2,700 acres. Chardonnay prices were up 9% on average to $3,555 per ton, with Sauvignon Blanc prices up 11% to $2,930 per ton.
Subscribe to receive top agriculture news
Be informed daily with these free e-newsletters
You May Also Like
---