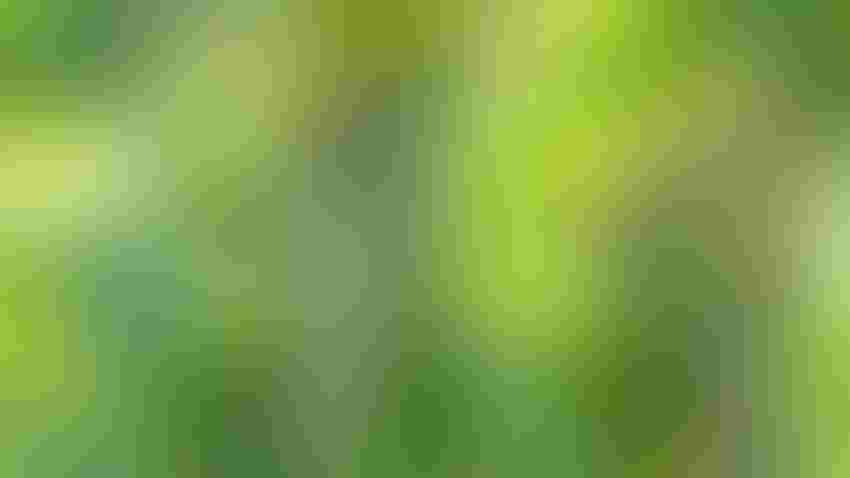 Mexico's table grape industry expects to see a 20% increase in crop size over 2021.
UC Davis
Mexico's table grape season is about to come into full swing and early forecasts for the 2022 crop show a packout of 25.5 million boxes to be exported from the state of Sonora.
According to Marco Antonio Camou, president of the Mexican Table Grape Growers Association, and John Pandol of Pandol Bros. Inc. in Delano, initial estimates for the season optimistically predict close to a 20 percent increase over last year's harvest.
"There's been a lot of new plantings recently, representing a number of new varieties --- all of which will come in June — so now the problem is of just too much at the same time," Pandol, grape division chairman of the Fresh Produce Association of the Americas, said.
Among the newer varieties in this year's picking will be Cotton Candy where predictions are that this year's volume will run about 1.2 million cartons, a jump of some 65 percent over last year.
Quantity and timing aren't the only obstacles being faced.  "Mexico is also pushing its limits on water table issues and water availability, and they have the same problems with migrant labor that we do on this side of the border," Pandol said. "They're having trouble filling their worker housing.  One grower told me: 'I was expecting a bus load of upwards of 50 workers and only eleven got off the bus."
Product arrivals began a bit earlier than usual this year, by the tail end of March instead of the traditional tail end of April.  "There are some experimental grows in central Mexico and Jalisco state that parallel places like Peru and Brazil where it never gets below 50 degrees and turns out crop faster," he said.
With activity levels expected to ramp up even further by early May, depending on weather and an available labor pool, three varieties are believed to top the harvest — Flame Seedless, Early Greens, and Mid-Greens — which should represent close to 20 million boxes coming from Obregon, Guaymas, Hermosillo, and Caborca Districts.
Peak in May, June
With harvesting season lasting through mid-July, the Mexican table grape grower organization expects to have less than two months to heavily promote the volumes.  Preponderance of the crop should ship over a six-week time frame ending in late June.
According to the AALPUM organization, not only did the 2022 season begin earlier than in previous years, it's anticipated that new varieties will see a 40 percent increase.  "It all depends on who decides to pick what," says Pandol.  "It's like we see here in the San Joaquin Valley from time to time when, for a variety of reasons, people decide not to pick a crop." 
The long-time industry veteran explains: "It's like the cycle a lot of permanent crops have gone through, saying we'll get bigger, we'll get more efficient, and lower our costs a bit, before they find that they now have more production, and that bigger scale means lower cost-per-box because they've run out of market and can't sell it all."
When all the variables have shaken out and greater clarity comes to the overall production volumes for 2022, Pandol said he expects the bottom-line numbers to be in the 22-25 million range with 17 million boxes arriving in the month of June.
AALPUM has promised a revised 2022 harvest prediction sometime in early May.
Subscribe to receive top agriculture news
Be informed daily with these free e-newsletters
You May Also Like
---