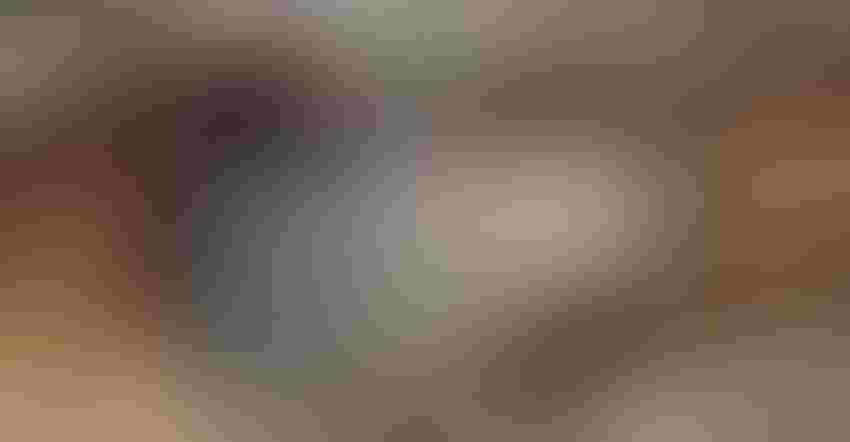 The spotted lanternfly's destruction back East has grape growers on the West Coast apprehensive about its inevitable arrival.
Brian Walsh/Penn State
It's always a smart move when you have a question about something to ask the guy who owns one.
In the case of the spotted lanternfly, one of those with front-line expertise on the problem is Brian Walsh, horticulturist with Penn State Extension, involved with the Cooperative Spotted Lanternfly Program, a task force of scientists and agencies working to fight the pest that showed up there some five years ago.
In the interval between January and July of last year, the Pennsylvania Department of Agriculture logged more than 33,000 reports of sightings --- six times what it did during that same time period the year before.
"We saw a slow build when it was first discovered, then tremendous numbers in 2017-2018, a bit of a fall off during 2019, and a resurgence last year," he says.  "It's a new host in a new environment and we're looking for insights, patterns that may or may not be there because it's now halfway across the state with no signs of slowing."
To date, the most impacted crop has been grapes with significant populations, i.e., up to 400 insects on a single vine, and subsequent damage in the form of reduced fruit quality and yield.
It's been eating away at agricultural commodities and egg deposits have been found in tree canopies as high as 75 feet tall.  "It will feed on just about any plant and that makes it even more difficult to try and predict where it's going to go in its search for a preferred host," Walsh says.
"The original intent of the task force was to eradicate it.  That was the initial goal.  But reality is setting in and from my point of view, we're trying to do our best to slow the spread and learn how to manage it."
All of which has grape growers on the West Coast understandably apprehensive about its inevitable arrival, just waiting for that proverbial other shoe to fall in their backyard.
"Be alert.  Be aware," he says.  "And be able to identify the pest because it's a difficult insect to find in small numbers.  So, know what you're looking for.  And if you do find it, act immediately and knock it out fast as efficiently as you can in whatever fashion.  Don't be concerned about environmental impacts in a small area because the long-term environmental impacts of this far exceed any initial finding.
"If discovered, make sure your state and local agencies are made aware because although there is no silver bullet, there are some options or ways to deal with it.
Destroy egg masses
Entomologist Heather Leach, extension associate at Penn State, says that wintertime egg masses need to be quickly dispatched by scraping, smashing, or squashing.  "The more egg masses destroyed now, the fewer we will have to deal with later.  Adult females can lay up to two egg masses, each with as many as 50 eggs.  Come spring, these masses will unleash the next generation of the ravenous insect intruders."
Kill it.  Photograph it.  Report it.  That seems to be the approved methodology upon initially discovering the pest.  Once it starts to spread, says Leach, "Vineyard management is largely reliant on broad-spectrum insecticides although we are currently researching ways to improve management and reduce dependence on chemical control."
Egg masses can be found "pretty much anywhere" according to associate dean Dennis Calvin.  While research continues to find potential insecticides, mineral oil and soybean oil hold some promise at controlling the soft-body insects.
The Penn State entomologists advise West Coast growers to "be on the lookout and beware of any detections within your state that will ramp up monitoring efforts in other counties.  Although their population growth spread is slower compared with other pests like fruit flies, we recommend you monitor field edges diligently."
Subscribe to receive top agriculture news
Be informed daily with these free e-newsletters
You May Also Like
---