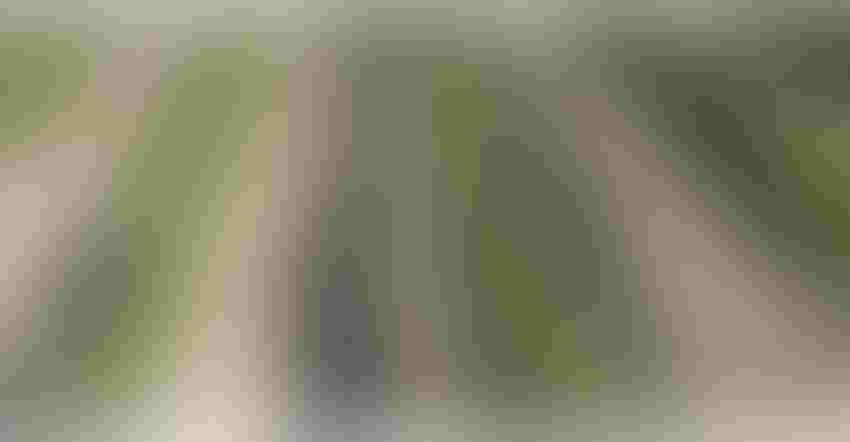 The National Grape Research Association is developing innovative technologies for use in cultivating wine grapes.
Tim Hearden
Reviewing the past to see where mistakes might have been made --- and how to avoid making them again in the future --- just makes sense.
Looking ahead to the future makes even more sense, basing future direction on the latest information available.
The National Grape Research Association does all that, according to its leader, Donnell Brown, who extols the most recent findings and actions and is excited about what lies ahead.
"We launched a new NGRA fellowship this year as one new way to look toward the future of grape science," she says.  One University of California, Davis student will receive $30,000 a year for up to three years as part of industry mentorship to help replace some of the legendary folks who have recently retired.  "It's exciting to assist the new wave of young folks entering our research field."
Among other NGRA-initiated projects is the final leg of a decade worth of research effort in the field of powdery mildew resistance involving genetic markers.  "They've made many innovations along the way in terms of high-throughput phenotyping and genome sequencing and it will be exciting to bring all these innovations together and across the finish line."
Another still-in-the-works project is viewed as part of the next generation of an efficient vineyard project that looks at AI-enabled crop yield estimation.  "We're excited about maybe being able to crack that code with high-accuracy yield estimation."
Other current projects still underway and reporting good progress include development of a real-time nutrition management sensor (versus having to wait for a lab analysis); an online database of Extension agent field trials to be shared with growers, and a way to look at grape viability, a hand-held fruit quality-sensing process that can analyze brix, acidity, Ph, and color.  Such a unit has been developed for other crops to make harvest decisions and it's hopeful such a proof-of-concept endeavor can be used in grapes with good results.
Future projects
But much of that is yesterday and today.  What about tomorrow?  "This will be the year we do another round of what we call brainstorming and prioritizing," Brown says.  "Our research committees will come together and kind of open up their minds to blue sky thinking about 'what if we could solve X challenges', things like genetics and grapevine improvement, natural resources and environmental issues, integrated production tools, and extension outreach.  What if we could do anything and solve any problem, what would it be?  Then we'll initiate projects to bring researchers together to solve those problems."
As a problem-solving entity, NGRA has a different perspective on where the industry has been, where it is going, and how it might get there.  In summarizing 2022, she says: "It's been a year of challenge coming off economic issues of the pandemic, supply chain issues caused by conflicts of war, and other things that impact the grape industry in ways not directly germaine to research, but it all trickles down.
"I'd say it's been a year that has sparked interest and innovation as people have felt a need for solutions like the recent break-through of discoveries surrounding grape vine trunk diseases.  I'm seeing more breakthrough in scientific research and NGRA is looking for new ways to talk about research that makes science something exciting and sexy.  Look for new messaging from us concerning the unveiling of great research."
About the Author(s)
Subscribe to receive top agriculture news
Be informed daily with these free e-newsletters
You May Also Like
---