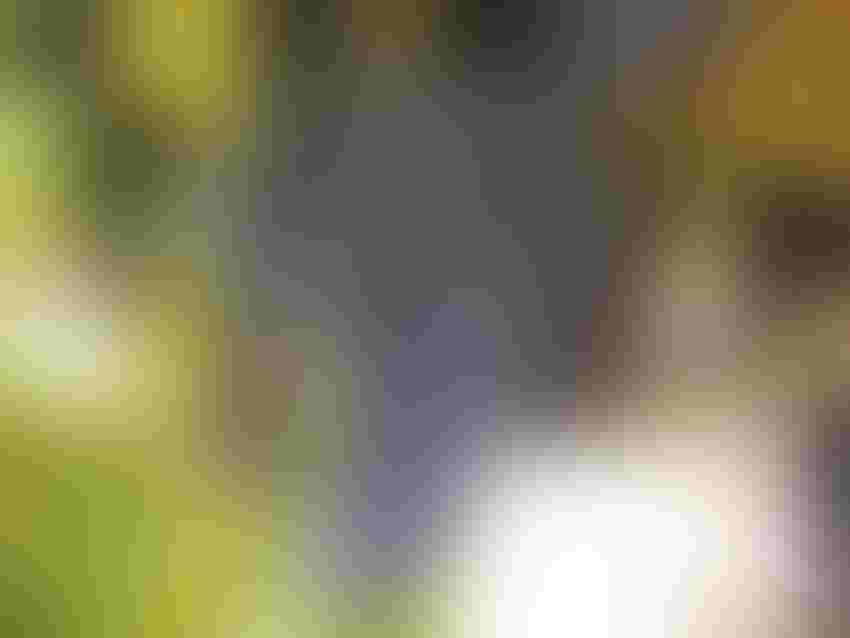 A Texas A&M University study found that children given fresh grapes in their meals are more likely to finish everything else on their plate, too.
A grower-funded commodity group's efforts to boost table grape consumption in schools has been bolstered by a Texas A&M University study asserting that children given fresh grapes in their meals are more likely to finish everything else on their plate, too.
The study by co-authors Peter S. Morano and Oral Capps looked at levels of waste — food thrown in the trash — when grapes were served compared to when they were not included. They concluded that the presence of the fruit led to the consumption of healthier items overall, suggesting that grapes can serve as a "gateway" to a healthier diet.
For instance, the researchers found that the calculated dollar value of vegetables wasted on "grape days" was significantly less than the value of vegetables discarded when grapes weren't served. "Inadequate vegetable intake has been highlighted as a serious concern among all age groups, including school-age children," Morano and Capps note in their report, which was published in the Journal of Nutritional Health and Food Science in January. "In considering the possibility that grapes might serve as a gateway food to healthier eating, it would be important to show enhanced consumption of vegetables as an under-consumed group, on grape days, for example."
A PERSUASIVE TOOL
The study was cheered by the California Table Grape Commission, which sees the research as a valuable tool for persuading school food service directors to include grapes in meals more often. "This study is actually very helpful," says Kathleen Nave, commission's president. "Part of what's important to school food services is to get kids to eat the entire meal.
"For school food service, waste … is a very big deal. It tells them that not only is food being wasted, but that they're not doing a good job providing kids with meals they will eat."
For several decades, the commission has had a program to encourage food services directors, in mostly the non-commercial sector, to use more California grapes more often, Nave says. The commission is mainly funded by grower assessments of 11.5 cents for every 19 pounds of grapes.
The commission doesn't have specific data on how much schools and other non-commercial food service providers contribute to overall grape consumption, but they've always been a big contributor, she says. Overall U.S. fresh grape consumption has been on the rise, with consumers eating 1.35 million tons of the fruit in 2017, an all-time high, according to the USDA. Domestic consumption has been trending upward since 1982, when 688,134 tons were eaten.
Grapes are served in schools at all levels, including colleges, Nave nots. For instance, the University of California-Berkeley offers several different grape-related items on its menu, and she says, other colleges might focus on fresh grapes in June or July when California grapes first become available.
STUDY PARAMETERS
The Texas A&M study looked at children's lunchtime eating habits in two elementary schools and two middle schools in a single district in Texas. Plate waste was calculated for all students collectively, by grade, enabling comparisons between different grade levels. The researchers could do this because each grade level lined up at different times of the day.
The primary hypothesis tested was that grapes enhance consumption and lessen plate waste. Grapes in the schools' menu were rotated with other fruit offerings, including canned fruit cocktail and whole apples, oranges, and bananas.
Findings suggested that when the food environment included grapes, consumption of healthier menu items increased, and consumption of less healthy menu items decreased. Students' intake of effective calories, fat, sodium, protein, and fiber per serving of entrees, vegetables, and fruits were significantly higher on "grape days" than on other days, the study found.
"Grape consumption, in addition to its indirect positive impact on nutrition due to decreasing plate waste and increasing consumption, directly enhances the nutritional intake of school children through its own inherent nutrients," Morano and Capps note. "These include not only vitamins and minerals, but also phytochemicals, which function as antioxidants."
GATEWAY FOOD
The findings were consistent with other research suggesting that certain fruits and vegetables may serve as "gateway foods" to promote overall healthy food consumption. For example, a 2013 study linked consumption of fresh grapes, raisins, and 100 percent grape juice with healthier dietary patterns and nutrient intake in children and adults.
Morano and Capps caution that their study has limitations, noting that the schools had total control over the menu offerings, and that findings in four schools in Texas may not apply in other regions of the country.
But Nave says, the Texas study may be useful to growers and shippers in negotiating contracts with food safety providers. "For shippers in the food service business … this is important information. They can take it out and say, 'Look … you get get more kids to eat more of the entire meal.'"
About the Author(s)
Subscribe to receive top agriculture news
Be informed daily with these free e-newsletters
You May Also Like
---