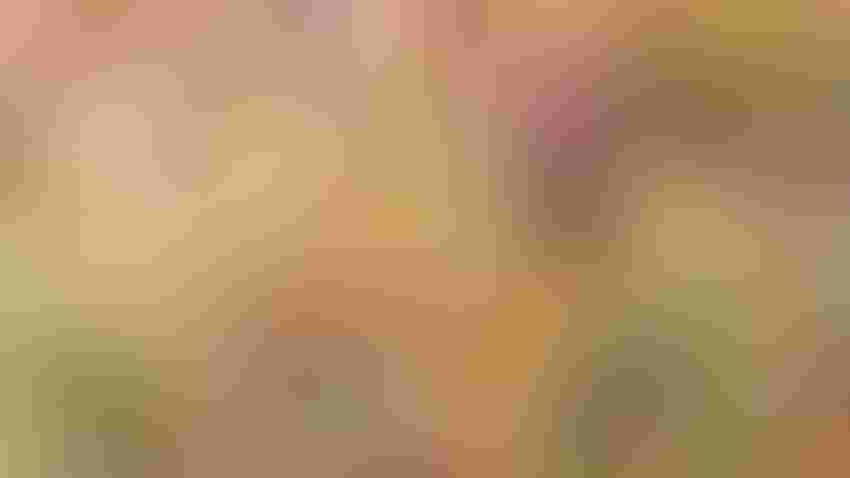 Combatting grape vine red blotch is one of the goals of the National Grape Research Association.
UCANR
The start of each new grape growing season is fun because it offers reflection — of the year just ended — and anticipation of what lies ahead in the new season just getting underway.
Donnell Brown, president of the National Grape Research Association said a lot of internal thinking and planning took place in 2022, all of which is intended to bring forth a 2.0 version of NGRA this year.
"We haven't had a documented strategic plan in about a decade, just working off of established goals, and we felt it was time to take a fresh look at where we're going strategically. Out of all of this advance work, there should be some things materializing in 2023 that will be pretty exciting."
To wit :"I don't want to preempt any announcements anticipated in upcoming months, but there are aspirational goals for our scientific community designed to positively impact our industry to move the needle on competitiveness, productivity, sustainability, and profitability.
Our board will be working on establishing some big ideas for the grape and wine industry as a whole and NGRA in particular."
Brown was immovable in trying to get her to divulge some of the pending disclosures involving current research priorities. "The big ideas will be more meaty and more topical," was her only admission.
In previous discussions with NGRA personnel, a lot of focus has been on red blotch virus and glassy wing sharpshooter, and that focus will continue. "Spotted lanternfly is also of grave concern to growers," she admitted. "There are infestations up and down the East coast with a Westerly migration detected and the anticipation is it will become a California problem within ten years, if not sooner, because grapes are a favorite food of the pest."
Fighting red blotch
The three-cornered leafhopper is also in the spotlight with the research confirmation at Cornell that the hopper is a vector for the red blotch virus. "We've known about the disease for some 15 years and identified it as a viral infestation early in that timeline. This confirmation was an 'ah hah moment' that scientifically validated what we all had pretty much suspected, allowing research to continue on the management and mitigation aspects, things like using satellite data to scout for disease infection.
"I think the biggest thing in terms of red blotch that may come out of 2023 is advancements in technology-enabled scouting, figuring out how the disease spreads and affects vineyards."
Because so many of the NGRA-supported research efforts are intended to find and deal with the bad to make it good, her message to all personnel in the grape-growing community is to keep the faith.
"Hang in there. Continue to do all the preventive stuff you're supposed to do. We hope we'll have something new for you by the end of the year.
"Growers have the ability to impact research involving organizations like NGRA and the American Vineyard Foundation. Growers can make sure that if red blotch is their number one focus, they have a voice in helping that research continue and being a part of finding out about breakthroughs. Those who are part of the process are encouraged to get involved because they, too, have a role in this science."
Subscribe to receive top agriculture news
Be informed daily with these free e-newsletters
You May Also Like
---