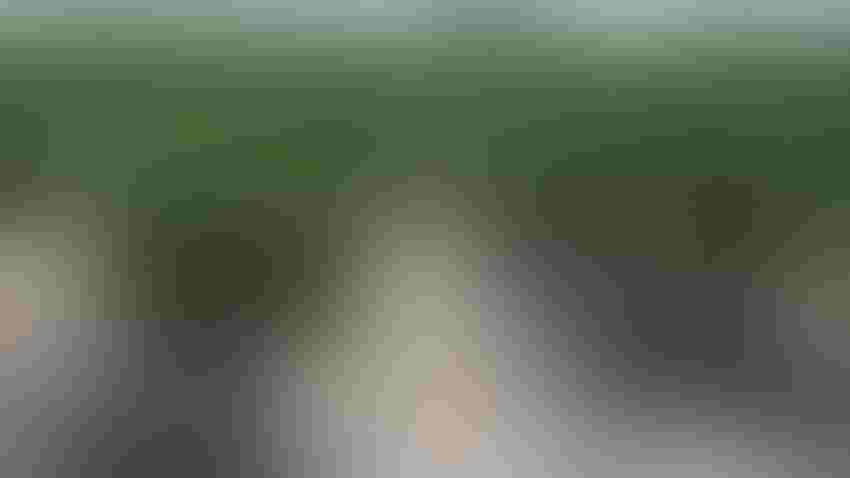 As summer approaches, wine grape growers are waiting for their vineyards to dry out to see what kind of crop they'll have.
Tim Hearden
The agriculture industry is filled with acronyms from USDA and NASS on down to the state and specific-crop categories. In California, one of the best-known grape industry acronyms is CAWG for the California Association of Winegrape Growers.
The statewide association is made up of more than 600 grape farmers advised by a 27-member board and lead by Natalie Collins.
Recently returned from a Washington lobbying junket, she indicated good response to the sponsorship of industry-specific legislative bills like $5 million in funding for wildfire smoke research to investigate smoke events and smoke compound effect on wine grapes in California, Washington, and Oregon.
"When we have a wildfire event, growers need to know when they should be testing and what they should be testing for," she said. "We're trying to get the tools needed so growers and winemakers can make the correct moves because they don't have much time to make those decisions once a fire breaks out during harvest. There's a very limited timeframe from when a smoke event happens to when you need to pick."
Lingering drought, and now rain/snow/frost/flooding enter the problems-to-be-solved arena. "Another bill under sponsorship puts the focus on groundwater recharge. Time and time again in this state, we've faced the topic, but just don't seem to be getting anywhere on surface storage levels with dams and reservoirs, so we've shifted our focus more to groundwater and recharge.
"The Governor has taken away some of the hurdles growers were facing in diverting water for recharge and we're looking at a goal of 10 million new acre- feet annually for groundwater recharge. When we get these heavy rains, we should be capitalizing on them."
Groundwater vs. surface water
Collins explained with a groundwater-surface water analogy: "Surface water is like a checking account you use day-in and day-out while groundwater is your savings account that you keep adding to when you can. In the years when the checking account is depleted, you'll have a savings account to dip into.
"Even in the years when the checking account is flush, you still need to be saving for the day it dwindles down."
All of which were topics of concern during April and celebration of Down-to-Earth month with its focus on sustainability.
Optimism is part of her job despite the final grape crush report findings of much lower tonnage in the 2022 harvest --- the lowest yield since 2011. "We aren't seeing a great amount of movement in today's low bulk marketplace even though you'd think contracts would be secured and quickly renewed. Costs in general are going up and in many regions we haven't seen great contract pricing keeping up with that inflation."
So what's the grower outlook for this year with a number of vineyards still inundated as the season gets underway? "Everyone is extremely thankful for the rain, with the caveat of 'be careful what you wish for'," she says. "There's been delays in pruning because of the wet soil. There are more questions about disease pressure involving mildew because of the inability to apply counteractive measures.
"This is a telling time of the year when it comes to weather being all over the place and not knowing what to expect. Last year in April, we saw a lot of frost that impacted a lot of regions just as bud break began and growers that experienced that are definitely concerned about nature's unpredictability. It feels like a waiting game to see what Mother Nature decides to throw at us."
Subscribe to receive top agriculture news
Be informed daily with these free e-newsletters
You May Also Like
---