Even before Chinese tariffs, California wine exports dipped slightly
Even before Chinese tariffs, California wine exports dipped slightly
"Over the last decade, we have made tremendous progress in developing a loyal and enthusiastic base of Chinese consumers, who enjoy California wines and appreciate their quality."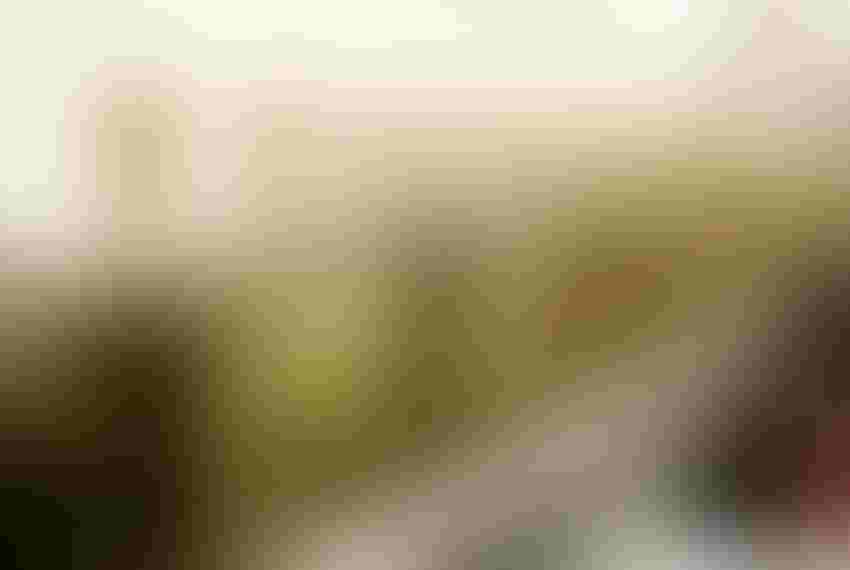 Wine Institute leaders are not happy at the use of wine as a retaliation for unrelated trade disputes, and have called on officials in Washington, D.C., and Beijing to come to a quick resolution of the dispute.
Justin Sullivan/Getty Images
Even before the U.S. wine industry was rocked by uncertainties brought by Chinese tariffs, it was already trying to correct a modest slide in exports.
U.S. exports in 2017 — 97 percent of which were from California – reached $1.53 billion in winery revenues and 380 million liters (or 42.2 million cases), according to a report by the San Francisco-based Wine Institue.
Golden State exports were down 5.5 percent in value and 7.9 percent in volume, a dip the institute blames on such factors as the strong dollar, heavily subsidized foreign wine producers, and competitors reaching free trade agreements with key markets.
"Global premiumization continues, and California wines are well-positioned with our range of offerings, inspirational lifestyle, well-earned reputation for high quality, and leadership in sustainable winegrowing," says Wine Institute President and Chief Executive Officer Bobby Koch.
Linsey Gallagher, the institute's vice president of international marketing, notes that California wine exports have grown nearly 70 percent by value in the past decade. "Our global marketing efforts, focusing on the quality and diversity of California wine, continue to gain traction with our trading partners throughout the world," says Gallagher, who oversees an export program that involves more than 175 wineries that export to 138 countries, as well as 15 representative offices conducting programs in 25 countries around the world.
LEADING EXPORT MARKETS
The top 10 export markets for California wines are the European Union's 28 member countries, accounting for $553 million; Canada, $444 million; Hong Kong, $119 million; Japan, $94 million; China, $79 million; South Korea, $25 million; Mexico, $23 million; Singapore, $17 million; Philippines, $14 million; and Dominican Republican, $13 million.
One place where the strong dollar has presented challenges is the United Kingdom, where the pound's value dropped from $1.46 in 2016 to $1.21 last year. Price increases on California wines were largely passed through to consumers as increased shelf prices, the institute reports. The pound has strengthened in the last six months, which could bring some price relief for California wines.
In Japan, the United States' withdrawal from the Trans-Pacific Partnership has combined with the Japan-EU Economic Partnership Agreement to give all U.S. competitors an advantage, the institute asserts. While other countries' wines will enter Japan duty-free by 2019, a 15 percent duty will continue to be charged on California wines.
Bottled U.S. wine exports to Japan decreased 20 percent by volume last year, but their value increased 12.1 percent, as ultra-premium wines are less susceptible to the import duty disadvantage, the report notes. The Wine Institute's Japan office has been consistently promoting the premium category with its wine-by-the-glass restaurant promotions, says Ken-ichi Hori, the organizations Japan trade director.
CHINA'S ECONOMIC GROWTH
U.S. wine exports to greater China — which includes the mainland, as well as Hong Kong and Taiwan — were strong last year, with 10 percent growth to over $210 million. For Asia, the main story is the economic growth in China, where a rapidly growing middle class has caused consumption of imported wine to increase 2.5 times in the last five years.
But the 15 percent tariff imposed by China in retaliation for the U.S. duties on steel and aluminum will increase the total tariff and tax paid on a bottle of U.S. wine imported into China from 48.2 percent to 67.7 percent, according to the institute.
Chile, Georgia, and New Zealand wines enter China tariff-free and only pay the 27 percent combined tax rate, while Australian wines will be tariff-free beginning next year.
"China is an important and growing market for California wines, and we are disappointed by the implementation of these additional tariffs," Koch says. "Over the last decade, we have made tremendous progress in developing a loyal and enthusiastic base of Chinese consumers, who enjoy California wines and appreciate their quality."
The institute will continue to pursue its marketing initiatives in China, with hopes that the popularity of California wines continues to grow. But its leaders also decried the use of wine as a retaliation for unrelated trade disputes, and called on officials in Washington, D.C., and Beijing to come to a quick resolution of the dispute.
Subscribe to receive top agriculture news
Be informed daily with these free e-newsletters
You May Also Like
---