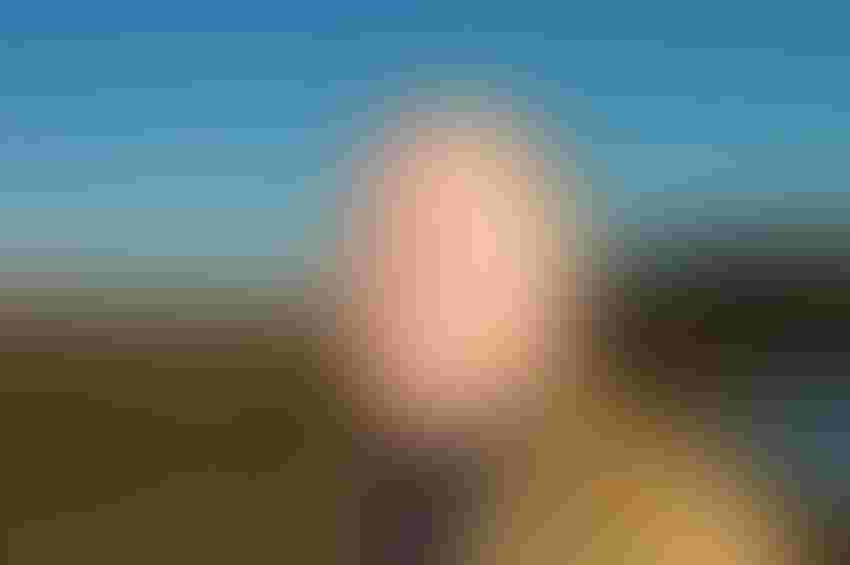 Ed Marshall says farmers who farm next to the Mississippi River learn to become philosophical.
Larry Stalcup
The 1990s movie, "A River Runs Through it," magnified the lives of a Montana family and centered on fly-fishing. That title has forever had a different meaning for Ed Marshall and other Mississippi River Delta farmers who work ground inside the big river's many levees.
"We know it's going to flood," says Marshall, who farms south of Charleston, Mo., "but we've seen nothing like this year. I farm where the Mississippi and Ohio Rivers merge. With huge rainfall here and farther north, it was a battle most of the year. About 25 percent of the county (Mississippi County) did not get planted."
Two-thirds of Marshall's ground is inside the Mississippi River levee and near the regional spillway at Bird's Point in Mississippi County in the Missouri Bootheel. Since he always counts on flooding, his corn production is usually on ground outside the levee.
"I farm about one-third corn, two-thirds soybeans," he says. "The ground inside the levee is mostly clay. For ideal production, corn needs to be planted in higher ground and less clay. So beans are the better crop on the heavier ground."
He will often plant grain sorghum or milo after beans grown on inside-the-levee ground to break-up a straight beans routine. The rotation helps build up nutrients and organic matter in the soil.
Marshall's soybean program usually includes several products from Asgrow and other seed companies. He had to scramble for good quality seed after continued rain in the fall of 2018 hampered production of some soybean seed products with traits better suited for Delta production.
"My beans are planted in 15-inch rows at a seeding rate of 150,000 to 180,000 per acre," Marshall says. "We like to plant in late April or early May. This year, planting was at least a month late, and some pushed well into mid-July. One-fourth of my bean acres didn't get planted due to flooding.
"The Mississippi River was over the land until August. We have two pumping plants at the spillway. Water was on our land the longest time in the farm's history. We pumped more hours this year than ever, from late 2018 through mid-summer. "
After the raging river's fury, he expects yields to suffer in some areas. "It depends on where they are," Marshall says. "In the spillway area, beans were in heavier soils. There was a lot of seep water, and yields will be down.
"But in areas of lighter soil, yields could be similar to last year's 50 bushels per acre average. Beans planted in July were needing a September rain to make even 20 bushels."
Dicamba eased worries
The onslaught of rain triggered more Palmer amaranth or pigweed growth. Fortunately, pigweed control has improved for Marshall and other area growers the past few years. He credits that to the new auxin technology. He enjoyed the ability to apply dicamba herbicide over the top without damaging soybean plants.
"Dicamba has been a lifesaver," Marshall says. "We're able to kill glyphosate-resistant pigweed. With all of the wet weather, we had a few escapes. But fields are still 99 percent clean."
Apparent misuse of dicamba by growers elsewhere caused Missouri Department of Agriculture officials to instigate a 10-day ban on the use of dicamba in 2017. Marshall and others watched pigweed go wild.
"It took over," he says. "Officials lifted the ban after 10 days, and we were able to spray. Dicamba killed the pigweed. In our program, it worked a lot better than using Liberty as the main herbicide."
240-Bushel Corn
Marshall has both irrigated and dryland corn production. He plants it in 30-inch rows. He pushes for a plant population of about 32,000 per acre. His seed selection includes DeKalb products that are competitive with other seed lines.
"We have not had a bad corn year since 2012," he says. "Irrigated yields can reach 230 to 240 bushels per acre. Dryland is typically lower. But there's nothing that yields below 180 bushels. I wish I could work more corn acres into the rotation. But the levee ground usually prevents that."
Marshall would like to see a system for corn products available for commercial use, once they receive government approval. He is also a believer in auxin technology training to help growers stay up to date on application restrictions and best management practices.
"I'd say up to 98 percent of the soybeans grown in this area are Roundup Ready 2 Xtend soybeans," he says. "Off-target drift is not a problem. However, farmers must follow the label with these products.
"Misuse of them has caused restriction problems in the past. We cannot afford to have situations that could cause us to lose these valuable herbicides. And good use of residuals and other herbicides can also help prevent pigweed from becoming resistant to dicamba."
The impact of flooding caused federal crop insurance provisions to kick in across the Delta. "I couldn't plant 1,700 acres," Marshall says. "That's why we carry insurance. Also, I know the trade war has probably hurt our markets that were already depressed. But something had to be done about China.
"Without the 'Trump money' (Market Facilitation Program payments), a lot of people would not have been able to pay off their operating notes."
When farming along the Mississippi River levees, there are always ups and downs. "Everything is cyclical," Marshall says. "We don't know how long the river will flood every year. You have to work the ground late. Most people are used to that. You're not going to make a crop in river ground every year. New farmers may have a problem accepting that."
Marshall expects it and accepts it. For his ground, though, he greatly hopes the river "doesn't run through it" again in 2020.
Subscribe to receive top agriculture news
Be informed daily with these free e-newsletters
You May Also Like
---