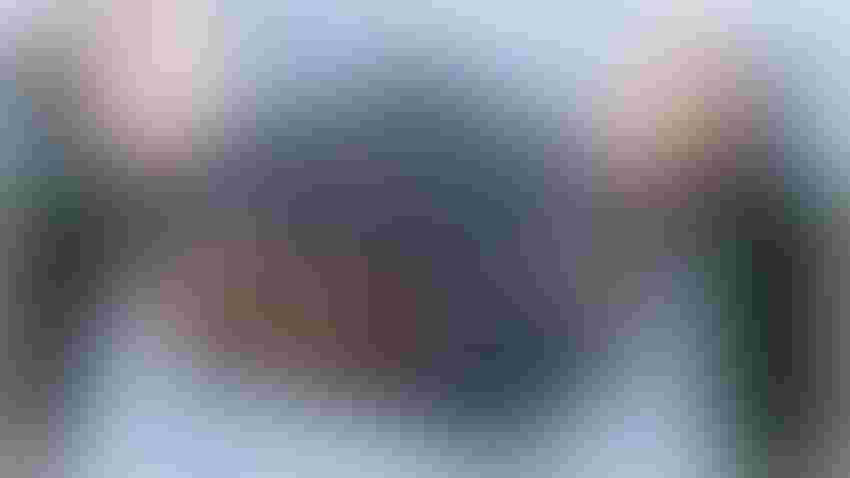 University of California, Davis has developed five new wine grape varieties – three reds and two whites.
UCANR
Companies like Baskin Robbins and Dunkin' Donuts staked their claims to fame by offering a wide variety of options. So, too, does the grape growing world where some familiar standards are continually welcomed and new varieties are judiciously introduced and cautiously explored.
The Viticulture and Enology Department at University of California, Davis tackled that topic recently by asking: Why Do We Need New Grape Varieties?
Professor Luis Diaz Garcia was chosen to answer that single focus question as well as what kinds of new varieties might be useful and why.
"It's a polemic topic that needs discussion because there are many different angles to it," he said. "In the wine industry marketplace, there is consumer loyalty for traditional varieties indicating we don't need new creations because we already have a huge amount of genetic diversity, phenotypic variability that can be expanded through the winemaking process into an amazing range of flavors and aromas.
"In California, we grow about 120 different varieties among the wine grape, table grape, and raisin producers but only up to 10 of this 120 makes up about 90% of the total production in the state and if you considered the Top 20, that would represent about 99% of the production across the 17 growing districts.
But changing times and changing climates may warrant additional modifications. "Climate change is going to affect the way and the type of grapes we grow and where we grow them as well as distribution of vineyard pests and diseases."
So to the question --- Do We Need More Varieties?
"We have plenty of rootstock materials to work with, but we need more data on those materials. In grapes for wine production, the environment in which those grapes were grown in is an important factor, so maybe we need multi-year field evaluations before we consider trying to build additional tolerances into a single material."
Five new grapes
As a 'for-instance', one of the more recent introductions came via the release of five new wine grape varieties from UC Davis, plants bred to be resistant to the deadly Pierce's Disease that comes with climate change. After nearly twenty years in development -— and for the first time since the 1980s -— the three reds and two whites show promise.
Developer Andrew Walker said: "People who have tasted the wine made from these disease-resistant varieties are impressed that they're resistant and they make good wine. There has not been a tremendous interest in new wine grape varieties, but climate change may encourage growers to reconsider breeding as we address future climates."
Another UC Davis viticulturist, professor Dario Cantu, is of like mind. "While thousands of wine grape cultivars have been cultivated for centuries and adapted to a wide range of climates, in New World regions like the U.S., production has focused on only a handful that are poorly equipped to handle the challenges posed by persistent droughts and unexpected heat waves," Cantu said.
"For the wine industry to adapt and thrive in our changing climate environment, a greater variety of cultivars will be needed, sooner rather than later as it takes time to formulate cultivation practices and convince consumers to explore new options.
"While some regional cultivars may mitigate climatic challenges, they may still be susceptible to disease and require repeated fungicide applications. As our understanding of things like wildfire smoke taint deepens, it's likely we can identify new genotypes to mitigate that damage."Genetics offers numerous opportunities for adaptation and innovation. The challenge lies in the time it takes to implement these changes and it seems that progress is not happening fast enough."
Subscribe to receive top agriculture news
Be informed daily with these free e-newsletters
You May Also Like
---