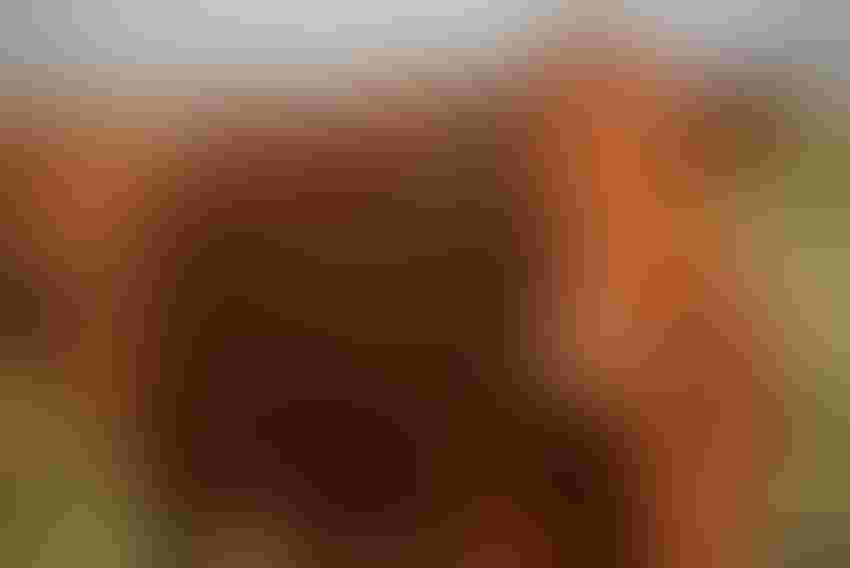 cattle
Texas cattle raisers plagued by intensifying drought and who have lost forage acres to recent drought and wildfire incidents are facing mounting odds to provide enough feed and forage to sustain their herds as the hot summer season gets underway.
Brenda Carlson, Farm Service Agency (FSA) supervisory public affairs specialist in College Station, says haying and grazing of Conservation Reserve Program (CRP) acreage is authorized under certain conditions as emergency relief from natural disasters. As a result of drought and massive forage and pasture destruction from wildfires in Texas, Oklahoma and Kansas in recent months, FSA has been responding to emergency requests to open CRP acreage for either haying or grazing in all three states.
Kansas ranchers received emergency relief for both haying and grazing in March and ending April 15, the start of the nesting season, for 25 counties, five of which were limited to grazing only. Oklahoma's State FSA Committee authorized emergency use of CRP acreage in April for 16 counties until nesting season began May 1.
According to the USDA-FSA web site, before CRP acreage is declared eligible for haying or grazing, a modified conservation plan developed by the National Resources Conservation Service (NRCS) or a technical service provider must be obtained. The modified conservation plan must be site specific, include the authorized duration, and reflect local wildlife needs and concerns. The primary purpose must be to maintain vegetative cover, minimize soil erosion, and protect water quality and wildlife habitat quality.
Texas cattlemen will be eligible for emergency grazing on CRP acreage beginning June 1, immediately after nesting season ends on the last day of May.
"Texas FSA will allow emergency grazing for affected counties in the state after June 1. The State FSA committee can authorize an emergency grazing request for any county making the request that is at a D-2 or greater drought level according to the U.S. Drought Monitor on the last week of the primary nesting season," Carlson said last week. "For counties in Texas, we will use the Drought Monitor scheduled for release on Thursday, May 31 and emergency grazing can begin the following day for approved CRP acreage in approved counties."
She said ranchers should make their requests as soon as possible to be included in the CRP emergency grazing period beginning in June. While the current drought monitor indicates virtually all of the Panhandle and most of the Southern Plains were in a D-2 or greater status, FSA officials will base their decision on the new Drought Monitor scheduled for release this week.
"Until the new Monitor is released we won't know which counties qualify for emergency grazing on CRP protected acres, but we encourage livestock producers to let their county (FSA) officials know of their requests before CRP can be approved for grazing use," she added.
To take advantage of the emergency grazing provisions, authorized producers can use the CRP acreage for their own livestock or may grant another livestock producer use of the CRP acreage. The eligible CRP acreage is limited to acres located within the approved counties.
There is no CRP annual rental payment reduction for acres approved for emergency haying and grazing.
For Kansas and Oklahoma, FSA officials say once nesting season closes, depending upon drought conditions, there may be an opportunity to re-open some CRP acreage for grazing or haying purposes.
For more information on emergency haying or grazing use of CRP acres, contact your local FSA county office or visitwww.fsa.usda.gov. To find your local FSA office, visithttps://www.farmers.gov/. 
Subscribe to receive top agriculture news
Be informed daily with these free e-newsletters
You May Also Like
---