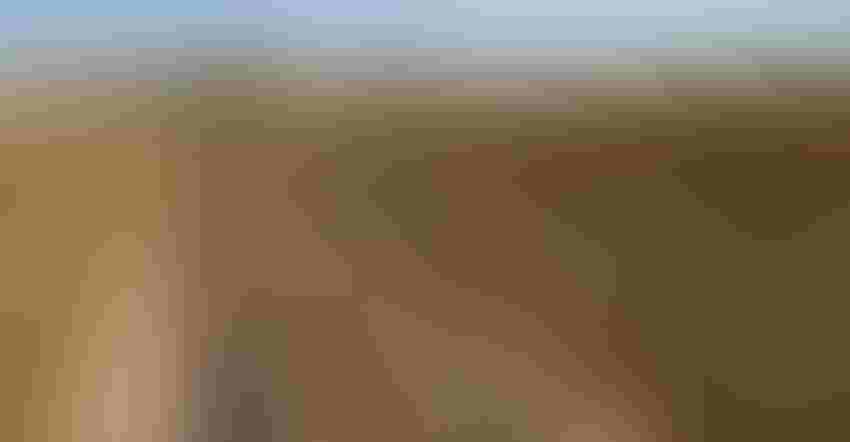 A Paso Robles, Calif., vineyard is for sale.
Jenny Heinzen Real Estate
California has the most vineyards for sale in the country. A recent survey of land and farm data found 100,000 acres of vineyards in the state with "For Sale" sign on them with a combined value approaching a half-billion dollars, according to one West Coast broker.
Jenny Heinzen Real Estate is a leader in the dealing of vineyard and winery properties. The Paso Robles, Calif.-based broker notes: "Despite the stresses of 2020, we've seen a significant upswing in demand for vineyard acreage and wineries and I saw encouraging signs of active grape buying during harvest. The wine industry sees growth through innovation and renewal and this is especially evident with the current robust vineyard sales activity."
Witness her firm's record sales of 5,233 acres of vineyard and winery properties in Monterey, San Luis Obispo, and Santa Barbara counties last year indicating the Central Coast region and, specifically the American Viticulture Area of Paso Robles, as a hotbed of activity with investors clamoring for a slice of the vineyard pie.
Her average listing last year sold for $6.6 million with the highest transaction logged in at $17 million. Competition is so fierce that one of the Paso Robles deals, a winery-vineyard, closed in record time of just two weeks.
"The Central Coast's visionary growers and winemakers has been thought of as an 'emerging region', but the high demand shows it's no longer emerging, but well established," she said.  "Savvy investors are purchasing vineyards in need of redevelopment, preparing them for the next upswing in the grape market.
"The real estate market was really strong for vineyards in the second half of 2020," she added. "My husband and I own a grape vendor management company and early indicators for 2021 grape sales are a good sign."
Although based in Paso Robles, "if it's a big enough deal, I'll go anywhere in the state," Heinzen said, adding she is hearing lots of positives, going forward. Mergers and acquisitions are happening with vineyards, wineries, and brands. There were 20 "significant" deals late last year, with most in the $10 million to $20 million range, she said.
Room for smaller players
California's Central Coast is home to 920 wineries that produce more than 1.1 million cases per year, accounting for over 10% of the tonnage of grapes produced annually in the state.
Despite those big sales numbers, there's still room for smaller players to get into the market. "Not in the Napa/Sonoma area that has been priced out of the middle market for decades, but there are still opportunities around Paso Robles to get into the business on a smaller scale," she said. "Although there is an influx of buyers coming in from Los Angeles and San Francisco and you definitely do need some kind of nest egg for capital, you don't have to be a millionaire/billionaire to make it happen."
Calling the growing of grapes and making of wine "a promising arena," Heinzen concludes: "There was a big planting boom in the 1990s and a lot of those vineyards are of the age where they need to be replanted, so it's redevelopment time, a kind of replanting or selling opportunity for a lot of people. It's an exciting time to see the next generation come forth and carry the industry on its next journey."
Subscribe to receive top agriculture news
Be informed daily with these free e-newsletters
You May Also Like
---