California Crop Weather: crop growth full speed ahead
California Crop Weather: crop growth full speed ahead
Field crops: About one-quarter of the wheat crop was harvested. More than three-quarters of the cotton crop was planted, progressed well in the heat, and underwent continued irrigation cycles. Grapes: Grapes ranged from bloom to developing fruit depending on the variety and region. San Joaquin Valley-grown grapes were sprayed for powdery mildew. Some growers readied for sizing sprays. European grapevine moth counts in grapes remained low.Nuts: The almond crop progressed well with some limbs bowing under the heavy crop. First-generation codling moth sprays were completed in walnuts. Pistachio shells hardened. Pistachios were sprayed for mealy bug and alternaria.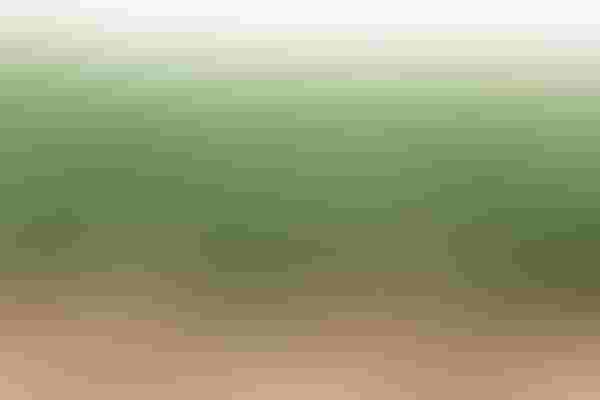 The California Crop Weather report from the National Agricultural Statistics Service Field Office in Sacramento, Calif. released June 11, 2012.
Weather 
The week of June 4 started with a winter-like storm entering Northern California. Precipitation fell from Modesto northward to Yreka, and from Monterey to Crescent City along the Coast.
The strong cold front brought rain and numerous thunderstorms to the Sacramento Valley and surrounding mountains, snow to the Sierra Nevada above 6,000 feet, and daytime temperature highs 10 to 20 degrees below normal for early June.
The heaviest rain fell at Blue Canyon at 1.35 inches and Crescent City at 0.75 inches.
Southern California remained rain-free and mostly sunny with highs in the 70's to lower 80's. Highs in the desert were between 100 degrees to 114 degrees. 
Tuesday was a transition day with rain and snow still lingering in the mountains and the valley. Daytime highs were still below normal for this time of year. 
By mid-week, California was back under sunny skies and coastal fog - near normal conditions for early June. Highs were in the 70's and 80's in the valley and Southern California, 60's along the coast and in the mountains, and in the 90's to around 105 in the desert.
On Saturday, strong high pressure moved back into California creating windy conditions throughout most of Northern California which lead to isolated wildfires in the northern Sacramento Valley.
Field crops
About one-quarter of the wheat crop was harvested by the week's end. Alfalfa was cut, raked, and baled as producers were between the third and fourth cuttings. Alfalfa not harvested was treated for alfalfa weevil.
The barley for seed harvest continued at a rapid pace.
Over three-quarters of the cotton crop was planted. Cotton progressed well in the heat and underwent continued irrigation cycles. The crop was monitored for pests since gusty winds aided movement across fields. 
Corn for silage and cotton thrived with the recent warm weather. In southern areas of the valley, corn for silage was harvested and then replanted for a second crop.
The planting of rice fields continued. The sunflower seed crop emerged.
Fruit crops
Plum, prune, peach, apricot, and nectarine fruit developed. Harvests continued for plums, plumcots, peaches, apricots, and nectarines in the San Joaquin Valley (SJV). 
In the Sacramento Valley, prunes sized nicely and cling peaches were thinned. Cherry harvest continued across the state.
The apple and pear blooms were over as the fruit developed. Kiwis flowered. Figs leafed out and set fruit. Jujubes bloomed.
Grapes ranged from bloom to developing fruit depending on the variety and region. Grapes in the SJV were sprayed for powdery mildew. Some growers were ready for sizing sprays.
European grapevine moth counts in grapes remained low. Growers prepared for another pesticide application for second-generation moths. 
Pomegranates bloomed and bees were in pomegranate orchards. The olive bloom was complete. Blueberries and strawberries were picked and packed. 
The harvests of Valencia oranges and lemons continued. 
Nut crops
The almond crop progressed well with some limbs bowing under the heavy crop. 
First-generation codling moth sprays were complete in walnuts. Growers waited for the second flight to start.
Pistachio shells hardened. Pistachios were sprayed for mealy bug and alternaria.
Vegetable crops
Kern County reported carrot, organic vegetable, and watermelon harvests. Fruit worm-pressured tomatoes and treatments were applied when needed.
In Tulare County, summer vegetables including tomatoes, cucumbers, and eggplants progressed well while squash and other vegetables were harvested.
Fresno County reported onions and garlic were treated with herbicides and grew well. The transplanting of processing and fresh tomatoes continued. Sweet corn emerged and developed tassels. 
The winter vegetable harvests for broccoli, cauliflower, and cabbage were ending. The artichoke and asparagus harvests were complete. Carrots emerged in the field. Bell peppers grew well.
The harvests of cucumbers, eggplants, beans, beets, choys, chards, kales, daikon, herbs, spinach, peas, squash, turnips, zucchini, and hot-house tomatoes continued. Watermelon, cantaloupe, and honeydew were planted while some fields flowered.
In Merced County, tomato planting was winding down and bean planting was complete. The radicchio harvest continued. 
Stanislaus County reported the harvests of onions, garlic, and squash. Cantaloupe, honeydew, and watermelons were planted and grew well.
Subscribe to receive top agriculture news
Be informed daily with these free e-newsletters
You May Also Like
---