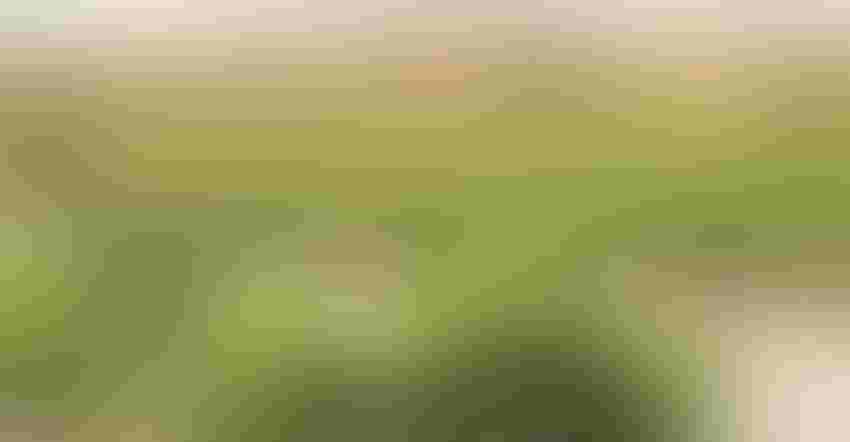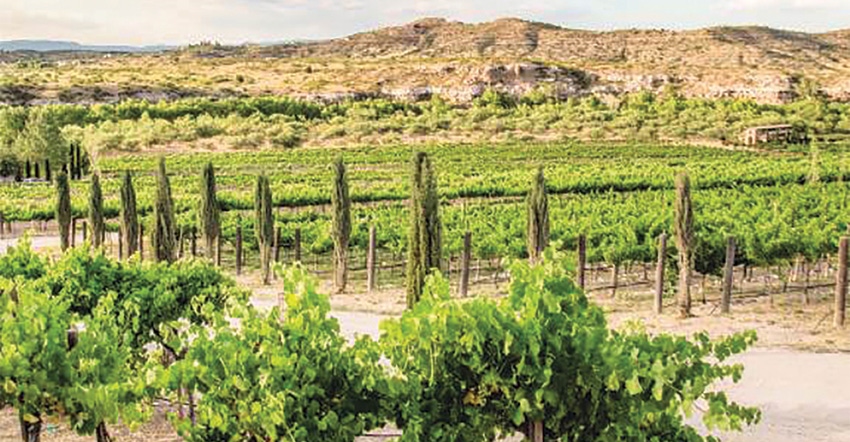 The new Verde Valley American Viticulture Area in Arizona produces more than 40 wine grape varieties from Malvasia Blanca, Viognier, and Chardonnay on the white side to reds like Syrah, Petite Sirah, and Cabernet Sauvignon.
Verde Valley AVA
Arizona's Verde Valley is referred to as the state's second Grand Canyon. It now has a new distinction as an American Viticultural Area designating the unique geography, topography, soils, and climate as a federally recognized grape growing area.
Now the third AVA in the state, Verde Valley joins the first two ­— Sonoita and Willcox — to describe the origin of the grapes used for wine. Verde Valley Wine Consortium president Tom Schumacher, who first submitted a petition in 2017, called it a reason to cheer and "a fruitful end to an arduous effort."
Michael Pierce, director of Viticulture and Enology at Yavapai College, adds: "It was five years in the making, so we're very relieved it's finally accomplished."
Located in the geographic center of the state, the Verde Valley AVA encompasses about 220 square miles near Oak Creek and the Verde River. The Verde Valley Wine Trail shows 19 commercial vineyards farming 135-plus acres of wine grapes with another 25 acres planned for upcoming planting. The region boasts 25 tasting rooms.
All of which is a far cry from the Spanish missionaries moving north from Mexico and by 1700 planting small vineyards to produce wine for religious ceremonies — along with others who dealt with wine in the territories' saloons. A few early settlers in the Prescott area even tried making their own beverage from native canyon grapes that grew wild on the hillsides.
Arizona wine historian Erik Berg said in the late 1800s, German immigrant Henry Schuerman started planting grapes along Oak Creek, near present-day Sedona, establishing a vineyard and winery that supplied customers in the nearby mining camp of Jerome.
Schuerman ultimately got caught up in the prohibition movement of the early 1900s and was briefly jailed for trying to sell off his remaining bottle inventory while a total ban on production and sale of alcohol was in place.
More than 40 varieties
Today, vineyards in the AVA grow more than 40 wine grape varieties from Malvasia Blanca, Viognier, and Chardonnay on the white side to reds like Syrah, Petite Syrah, and Cabernet Sauvignon.
The AVA is surrounded by higher elevations and steeper slopes like the Mogollon Rim and the Black Hills. "Verde Valley AVA's topography positively affects viticulture," according to published reports.
"The gentle slopes allow for easier vineyard management as cooler air draining from the higher elevations provides a diurnal temperature swing that slows the maturity of wine grapes, extends the growing season, and leads to more complex wine flavors."
A Why We Are Unique brochure produced by the Verde Valley Wine Consortium notes that much of the area includes National Forest land and, "several of the vineyards within the AVA are 'islands' of private land surrounded on all sides by federal property."
In a contemporary update, the VVWC web page cites 20 commercial vineyards that farm over 135 acres of wine grapes with more acreage allotted for planting and some older holdings to be honed and expanded. "The number of licensed and bonded wineries in the state reflects a large investment in Arizona's future (because) planting a vineyard typically costs upwards of $35,000 an acre. The good news is that vineyards can stay in production 45 years or more."
Winemaker Pierce, who runs student operations at Yavapai College's Southwest Wine Center where educational vineyards have been maintained since 2009, said the site, on 13 acres in the foothills of Mingus Mountain, is now filled with thousands of vines representing a range of student-grown varietals.
"The area's wine future is bright," he said. "We're getting notoriety, sales are up, and in terms of an agricultural crop, we're hoping wine grapes featuring low acreage, high density, and lower amounts of water will prove to be a sustainable, value-added crop. Agriculture is going to change in the Southwest and we need to look for crops a bit more appropriate to the amount of water we have."
Attesting to the overall popularity of Arizona wine products, over 1,500 acres of vines are being grown statewide, vines that produce some 600,000 gallons of wine and make an economic sales contribution of $133 million.
About the Author(s)
Subscribe to receive top agriculture news
Be informed daily with these free e-newsletters
You May Also Like
---