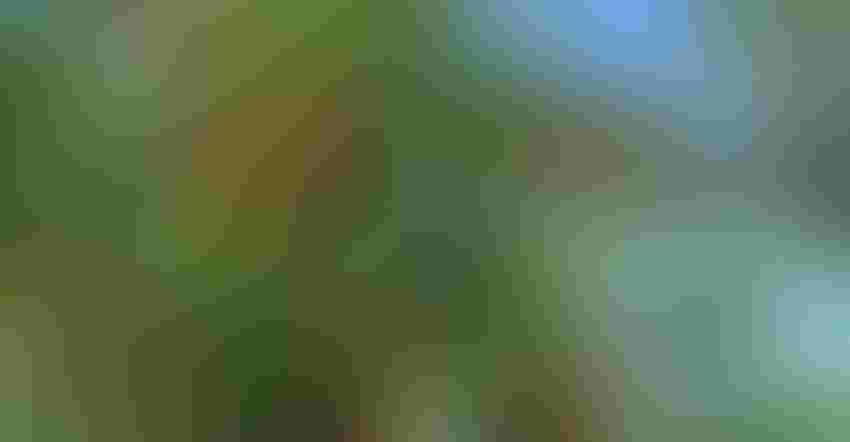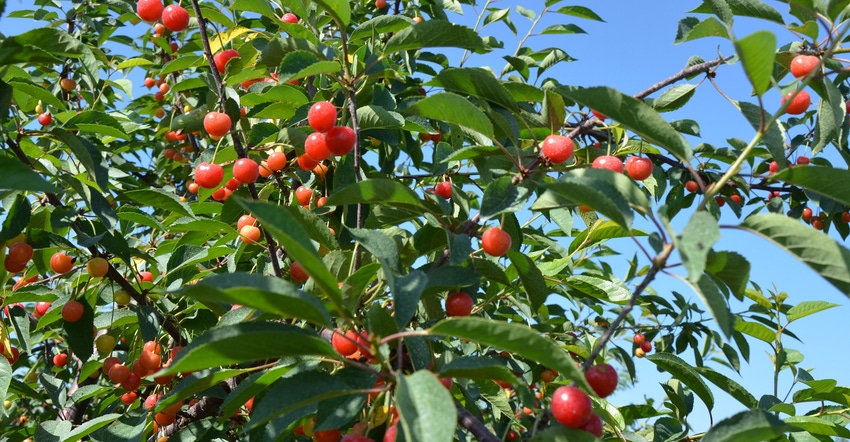 PUSHING BACK: Tart cherry producers and processors have been fighting to compete with a flood of imports — largely cheap, government-subsidized products from Turkey.
U.S. tart cherry producers welcome the opportunity to compete against farmers across the world, but they can't compete against huge government subsidies that make the imported product much cheaper, says Phil Korson, executive director of the Cherry Marketing Institute.  
It's been a losing battle for years for tart cherries, as many U.S. growers are being forced to sell at below the cost of production to compete against cheap imports. A major contributor to the situation has been the Cherry Marketing Order, which restricts the amount of domestically produced cherries allowed to enter the free market.
But a remedy and relief may be coming — at least for dried cherries — as processors are pushing back.
The tart cherry industry is asking for the U.S. government to implement a nearly 650% tariff on dried tart cherries from Turkey.
Five tart cherry processors have opened their books to share confidential company data to make their case to initiate antidumping and countervailing duty investigations against Turkey. They filed petitions with the U.S. Department of Commerce Trade Mission on April 23 and received word it would be pursued on May 14.
On June 7, it was announced that the International Trade Commission voted unanimously for the case to proceed. A preliminary decision on the antidumping ruling is expected by Sept. 30.
"Using the tools we have at the government level is critical because the margins are just too thin for our producers," Korson says.
Shoreline Fruit LLC of Traverse City, Mich.; Graceland Fruit Inc. of Frankfort, Mich.; Cherry Central Cooperative of Traverse City, Mich.; Smeltzer Orchard Co. of Frankfort, Mich.; and Payson Fruit Growers Co-op of Payson, Utah, signed the petition as members of the Dried Tart Cherry Trade Committee.

DRIED CHERRIES: Dried cherries are the focus of antidumping and countervailing duty investigations against Turkey. The domestic industry is hoping for an almost 650% tariff.
Dumping is when a foreign company sells a product in the U.S. at less than its fair value, while a countervailable subsidy is financial assistance from a foreign government that benefits its own producers by making the cost of production lower.
"We're running on two tracts, both dumping and subsidies," says Korson, who expects a final ruling and the whole process to be complete by late winter or early spring 2020.
In the preliminary investigation, it was reported that Turkey was selling dried cherries into the U.S. for less than a dollar, while U.S. processors were selling wholesale at more than four times that amount.
The companies allege Turkey is dumping dried tart cherries into the U.S. at a margin of up to 648.35% below fair value because of Turkish government subsidies.
"The cost of production is way different when it's with subsidized equipment, half-price gas, new trees free, half-off inputs and tax-free zones," said Nels Veliquette, whose family is one of two that owns Shoreline Fruit, which produces the Cherry Bay Orchards brand of dried tart cherries.
He's also a cherry grower and chief financial officer of Cherries R Us. Veliquette spoke at the June 27 meeting of the Cherry Industry Administrative Board in Grand Rapids, Mich.
Tim Brian, president at Smeltzer Orchard Co. in Frankfort and vice chairman of the CIAB, said there are 28 foreign subsidies for tart cherry production.
The cost of this investigation and process is being covered by the processors on the Dried Tart Cherry Trade Committee and a $50,000 grant from Michigan Farm Bureau. The initial investigation cost about $100,000. To date, about $400,000 has been spent, and when it's done, Brian says it's probably going to be close to $2 million.
The industry came together, Brian said, because it waited too long to save the tart cherry juice concentrate market, which is more than 50% filled with imports.
Imports cause injury
The U.S. processors must show Turkey materially injured, or threatened material injury, to the domestic industry.
According to the U.S. Census Bureau, accessed through the Global Trade Atlas, Turkey exported 414,469 pounds of dried cherries to the U.S. in 2016, which rose to 826,733 pounds in 2017. Turkey pushed it to just more than 1.5 million pounds last year, which equates to more than $1.2 million in sales.
The data shows that imports from Turkey were between 239,534 pounds and 302,591 pounds each month in January through April in 2019. If imports continued at that pace this year, they were on track to reach 3.2 million pounds. However, after petitions were filed, May imports were only 747 pounds from Turkey.
"Dried cherries are a value-added product the U.S. industry developed and built a market around," says Korson, while noting that Michigan produces 75% of the nation's tart cherry crop. "Losing that would have a huge impact on the industry in general."
The CIAB staff collects information on trees and blocks removed. Since the 2018 season, it has estimated that 136,190 trees were removed representing 7.9 million pounds of production.
"We're not making money, and many growers can't pay the bills," says Dorance Amos, an Elk Rapids Township, Mich., grower who farms about 450 acres of tart cherries. "In 2002, when we had a crop failure, the foreigners found us. Again, with another crop failure in 2012, they perfected it and now they are growing it, and the numbers prove me right."

TART CHERRY BATTLE: It's been a losing battle for years for tart cherries, as many U.S. growers are being forced to sell at below the cost of production to compete against cheap imports.
Amos says the cost of producing tart cherries seven years ago was between 32 and 39 cents, according to a Michigan State University study. "It hasn't gone down," says Amos, who explains there is little production the first 10 years of tree life, and it costs about 10 to 12 cents a pound for the spray bill.
"Last year, my pay averaged about 18 cents a pound, but the industry average was 14 cents on 70% of the free market crop (the rest of the crop was restricted through the marking order)," he says.
Developing countries, such as Turkey, are looking for opportunities, Korson points out. "They are trying to get into the EU by developing industries and markets abroad," he says. "It's not just cherries. It's a lot of other fruits and products, as well."
The dumping and subsidy investigations follow on the heels of a small victory against Turkish imports. Domestic growers asked the International Trade Commission to deny Turkey the duty-free access it had capitalized on under the Generalized System of Preferences, which provides opportunities for many of the world's poorest countries to use trade to grow their economies and climb out of poverty. President Donald Trump issued a proclamation in November lifting that status.
The new tariff equates to 7.5 cents per gallon of concentrate. "The GSP status was flagged, and we figured out how to close that door," Korson says. "It's not a big tariff, but it's helped slow the imports down."
When the GSP status was granted to Turkey, Korson explains, there were strategic military alliances being formed. "But in recent years, a lot has happened with the relationship between Turkey and the U.S.," he adds.
Another tool in the import battle is a provision in the new farm bill that governs federal marking orders. Previously not listed under the federal section title 8E, tart cherries now are included, allowing the ability to establish grade standards that imports must meet.
Subscribe to receive top agriculture news
Be informed daily with these free e-newsletters
You May Also Like
---