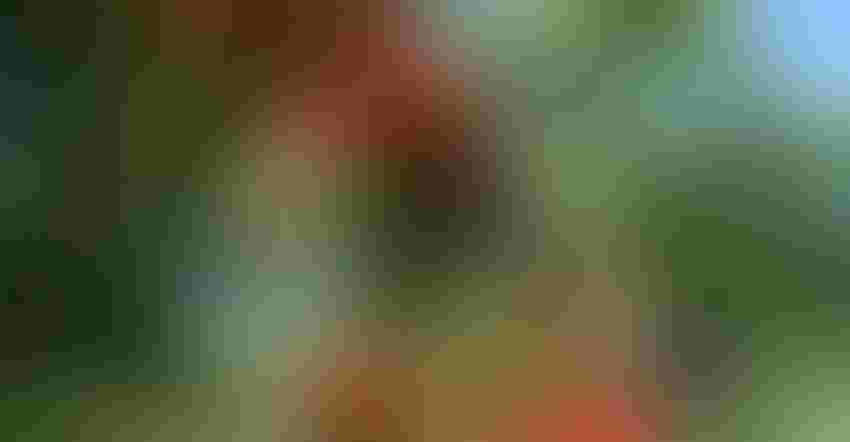 NO PROFIT: With per-pound prices for tart cherries in 2022 ranging from 15 cents to 25 cents, depending on grade, the 20-cent average producer pay price isn't covering annual operational and harvest costs, according to a study.
Jennifer Kiel
The newest Michigan Tart Cherry Cost of Production study, updated by specialists at Michigan State University Extension and the Cherry Marketing Institute, reveals what many cherry producers already knew: Profit margins are nonexistent.
But just how significant the economic losses are is an eye-opener. With per-pound prices in 2022 ranging from 15 cents to 25 cents, depending on grade, the 20-cent average producer pay price isn't covering annual operational and harvest costs.
Factor in land and orchard establishment costs, and the losses quickly escalate, according to the study.
Tart cherry growers in northwest Michigan reported per-acre average yields of 7,733 pounds, with operational and harvest costs of bearing tart cherry acreage averaging 26.5 cents per pound.
Costs related to orchard establishment and land control were an additional 12.6 cents per pound. After including tart cherry assessments of about 1.17 cents, total overall costs averaged 40 cents per pound.
On a statewide basis, growers reported lower average yields of 7,043 pounds per acre, while operational and harvest costs added up to 28.8 cents per pound, with orchard establishment and land control costs of 13.9 cents, for a total of 44 cents per pound after assessments.
As in past cost of production studies, the project relied on input from regional growers to provide input on the latest costs for all aspects of managing tart cherries in the state.
In addition to grower input, MSU Extension specialists collected and examined grower spray records for the past two-plus years. The study also relied on third-party data and information collected from agribusiness representatives and industry leadership.
Information was compiled during the 2020-22 growing seasons, and the study contains the most up-to-date costs available.
While many crop protection input costs have not changed substantially, growers reported that important protectants were difficult to find, and herbicides are scarce and expensive. Steel, crop protectant, equipment and fertilizer suppliers are reluctant to give price quotes because prices are volatile and subject to change.
Labor costs rose substantially since the last study, especially for hourly manual labor, with a much heavier reliance on H-2A seasonal workforce, which requires growers or contractors to provide housing and pay the required Adverse Effect Wage Rate.
The information in the production study is valuable for growers to plan for future management strategies. Growers also use this cost of production to plan future orchards, remove older blocks and develop sustainable orchard profiles for their farms.
Cost of production is particularly important for growers to understand their true costs of growing tart cherries, and they can use this document to gauge profitability or losses during a season. In addition to higher costs for inputs, growers will also note significant changes in labor costs, another aspect of agriculture that has increased in recent years.
Source: Michigan Farm Bureau
Subscribe to receive top agriculture news
Be informed daily with these free e-newsletters
You May Also Like
---