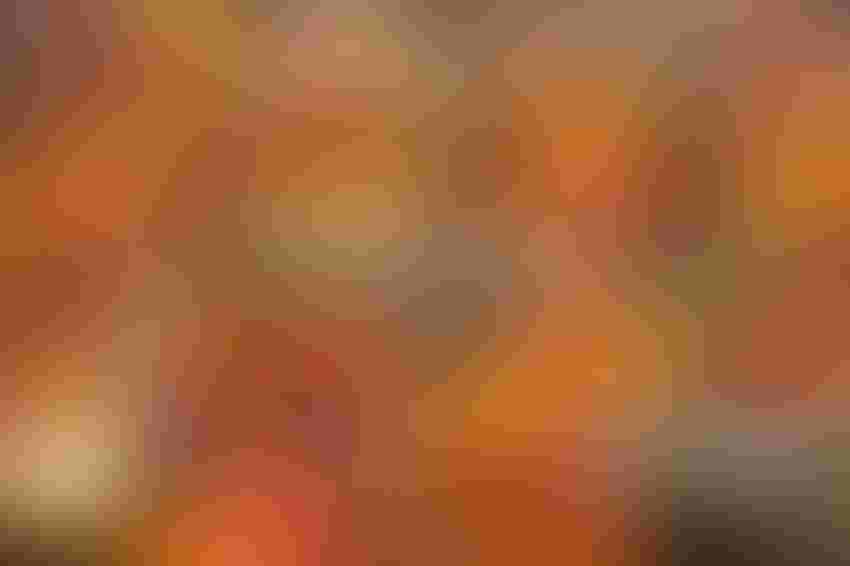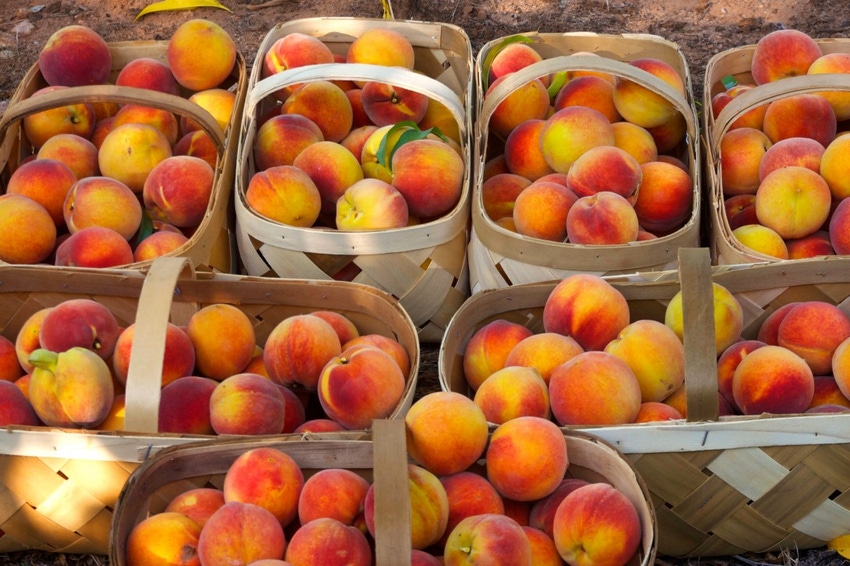 South Carolina's 2018 peach crop is shaping up to be a good one. This is certainly welcome news after a devastating March freeze last year destroyed nearly 90 percent of the Palmetto State's peach crop.
"Growers are pretty happy with the season that is coming. They are in a good mood and hopeful that we are going to have a great season," says Dr.  Juan Carolos Melgar, assistant professor of pomology at Clemson University.
Melgar said chill hours were a bit below average but were still good enough for all varieties to get their requirements fulfilled. February was warmer than normal and then a couple of freezes in early March caused some damage to early season varieties, but not enough to worry about. The June, July and August varieties all look great.
South Carolina will have a full crop this year, with plenty of peaches from May until Labor Day, the traditional end of peach season. The summer of 2018 will be much better with plenty of South Carolina peaches at roadside stands and super markets. It could well be a bumper crop.
For me, summer is complete with numerous stops to roadside stands and farmers markets that offer South Carolina peaches. Just five minutes from my home in Raleigh there is a peach stand with a big sign declaring South Carolina Peaches. Last year, because of the March freeze, the stand had no peaches and never opened. Other peach stands and farmers' markets in the area mainly sold Pennsylvania peaches.
This year, it will be great to celebrate summer with plenty of stops for South Carolina peaches at my favorite peach stand.
Chalmers Carr, owner of Titan Farms in Ridge Springs, S.C., and the state's largest peach producer, is certainly welcoming a good peach crop this year. "Our crop is shaping up very nice," he notes in an email. He plans to begin harvest on May 15.
After three weather-challenged years for the Carolinas:  a 1,000-year flood in 2015, Hurricane Matthew in 2016 and the March freeze of 2017, all Carolina crop producers have hope in their hearts and a prayer on their lips that all of 2018 will be a good weather year.
As Columbus County, N.C, farmer Ellis Jordan put it, speaking of his excellent cotton crop in 2017, "Last year was a real good weather year for us. We need about five of those in a row. We had timely rains and great conditions at harvest, so everything fell into place for a beautiful crop."
The hope and prayer now is that great weather that made for a great peach crop will continue until all of the crops are harvested come December. We will all welcome bumper crops from peaches to corn to cotton and every crop in between.
Subscribe to receive top agriculture news
Be informed daily with these free e-newsletters
You May Also Like
---