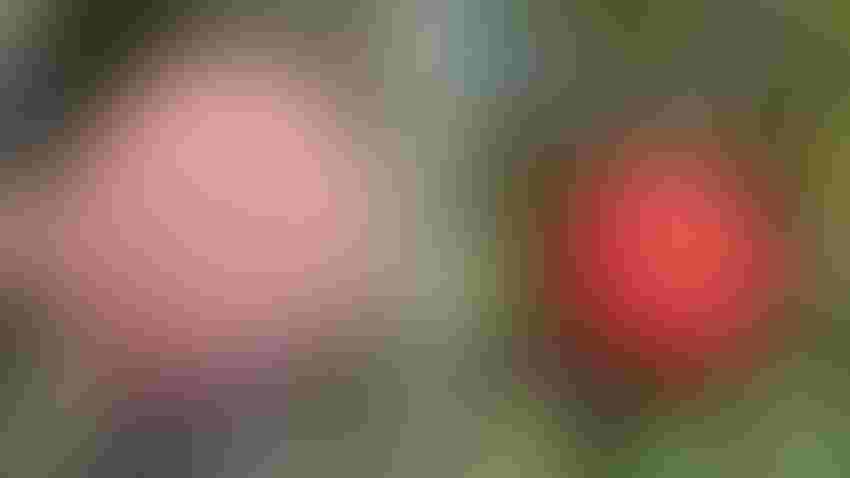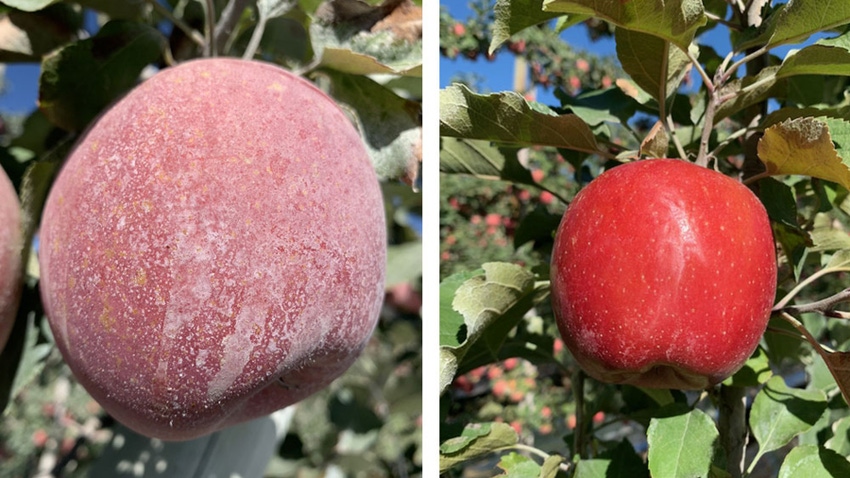 PLANT CUTICLE: Occurrences of extreme weather conditions cause environmental stress, making the protection of the plant cuticle vital to fruit production in varying climates worldwide.
Photo courtesy of Cultiva
Heat, drought, whipping winds and a host of other nasty tricks by Mother Nature can potentially rob fruit and vegetable growers of a salable product.
Take apples. The fruit finish is susceptible to rusting, cracking and sunburn. Farmers have been looking for ways to reduce this abiotic stress and damage for years.
How to address the issue begins with understanding the cuticle, which is a microscopic layer encompassing the fruit. The cuticle of a plant acts as its armor for protection from environmental forces and stress, says Thiago Moraes, U.S. national sales manager for Cultiva, a Las Vegas-based company looking to provide safe, natural and innovative plant health solutions throughout the world.
A healthy cuticle has the ability to defend against excessive water uptake or drought, and sunburn from harmful UV radiation, while also decreasing a fruit plant's susceptibility for attack from fungi, pathogens and pests, says Moraes, while also noting it has the ability to stretch across the fruit as it rapidly expands. Imperfections in the cuticle happen when rapid growth of the fruit overcomes the cuticle's elastic properties.
Cultiva, formed in 2011, released its flagship product Parka in 2012, powered by SureSeal technology that was developed and licensed from Oregon State University.
Moraes says it is a proven plant health solution that enhances the fruit and leaf cuticle. "The cuticle is present in everything, not just on the fruit, but also on the leaves and stems, and it's the plant's first line of defense," he says.
Fruit cuticle care
Farmers often turn to using of kaolin clay or calcium carbonate sprays to help control sunburn. "However, these tools do not have benefits when it comes to fruit cuticle care," Moraes adds. "By protecting the cuticle, it not only protects from sunburn, but also reduces the stress on the trees and allows them to perform at maximum capability. We're in a totally different category then those materials because they basically work as a reflective material — bouncing UV radiation. Parka has a different composition with a lipid-based material and polysaccharides, which are the closest you can get to the natural cuticle of the plant."
The product, which is tank-friendly and mixes with many other applications, bonds to the natural cuticle.
"It increases the performance in the tree by increasing some capabilities under stress and improving photosynthesis because it is a clear product and does not leave a white residue like some other products," Moraes says.
"Any residue with Parka is clear and elastic, so it expands with the fruit as it grows, which other materials do not."
Parka is also a food-grade base, so there are no harvest restrictions after spraying.
"When trees better manage stress, they are able to hold more fruit, but can also reduce defects and increase marketable yield," Moraes says.
Expanded uses
Parka is being used on sweet cherries, apples, pears, blueberries, citrus, nuts, grapes, tomatoes, peppers, strawberries, citrus and all stone fruit.
Depending on conditions and the fruit, sprays are generally between 14 to 21 days. While it's not registered organic at this time, it is derived from natural ingredients and sold through distributors.
Brian Tipton, vice president of market development for Cultiva, says the product was first designed to keep sweet cherries for the fresh market from splitting during rain events.
"Growers are teaching us in a lot of ways," he says. "Cherry growers seeing success started using it on apples, and they're telling us what they're seeing. That drives us to additional research development into discovering better ways to use utilize the product in terms of timing and application."
For longer-season fruit, such as apples, growers may make three to five applications, he notes, while shorter-season crops, such as peppers, may only require two to three.
"Everything that we do is extremely science-data driven — with our recommendations and results," Moraes adds.
While the technology is not brand-new, Tipton says, its need is growing with more environmental challenges. "Ten years ago, when we first started, these abiotic stresses weren't as prevalent, but interest in Parka is growing as producers are facing more of these challenges," he says.
Subscribe to receive top agriculture news
Be informed daily with these free e-newsletters
You May Also Like
---