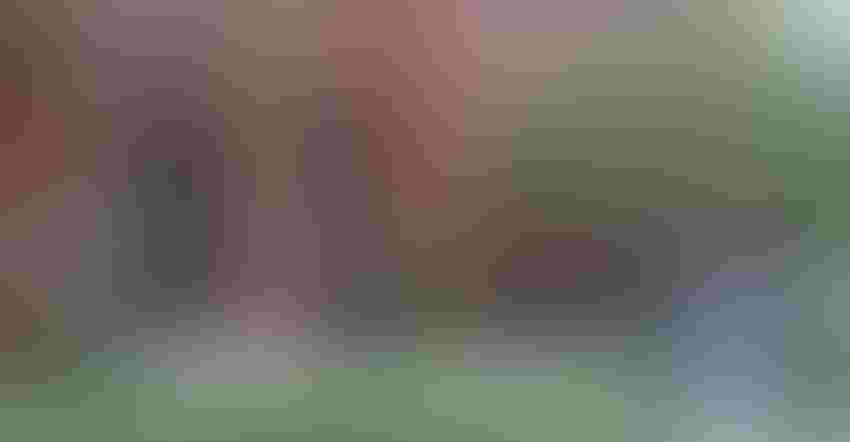 UNL STAR: Nebraska Farmer's 2022 scholarship winner is Lana Hebda, a senior at UNL majoring in agriculture and environmental sciences communication and sports media communication, with a minor in ag business and the Engler Entrepreneurship Program.
Curt Arens
Nebraska Farmer is pleased to announce that Silver Creek, Neb., native Lana Hebda is our 2022 scholarship recipient. Hebda, who will be a senior at the University of Nebraska-Lincoln this fall, is an agriculture and environmental sciences communication and sports media communication major, with minors in ag business and the Engler Entrepreneurship Program at UNL.
Hebda grew up on her family's farm near Silver Creek, where they raise corn, soybeans, rye and alfalfa — and run a cow-calf herd. Her father owns a trucking business and recently started another business transporting center pivots, so there is never a want for something to do around their operation.
Hebda says that she is blessed to grow up on a farm just a mile down the road from her grandparents. Her grandfather and dad are both die-hard farmers, she says. "Ag has always been at my dad's core, which puts agriculture at the core of us as his children," she explains.
In high school, Hebda used her love of agriculture to excel in FFA as part of their local chapter officer team at Twin River. She participated over the years in 4-H, exhibiting cattle and horses at the Merrick County Fair. She also stayed active in high school athletics, including basketball, softball and track, along with one-act.
Her agribusiness career started early, gaining experience with payroll and invoices through her dad's growing trucking business. "I thought the business part was fun," she says. "I got a taste of it from the start."
As her college years moved forward, she had experiences with other students who did not understand animal agriculture and agriculture in general, or who had misconceptions about it. "I love agriculture, and I love communicating, so I decided to get into ag communications along with agribusiness," Hebda says.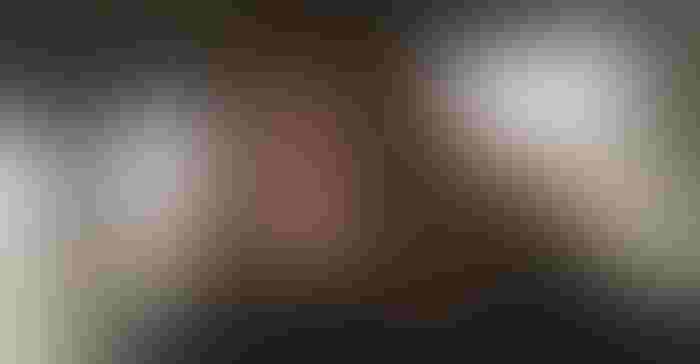 Since then, she's focused on sports media, photography and videography as well, broadening her scope, but holding on to her ag roots to see where her career path will send her. During the COVID-19 pandemic when Hebda spent part of her college time at home, she decided to pick up a camera and take photos. Then she bought her own camera the first semester of her sophomore year.
"I took photos of landscapes and photos of the rodeo club on campus, at their practices," Hebda says. "I was able to make a hype video for the rodeo club. Now I have been able to take more photos for families and friends, and I've found a passion for capturing important milestones for people."
With a minor in the Engler Entrepreneurship Program on campus, she wants to turn the videography and photography skills into her own business. Hebda has also gained valuable experience and insights through internships in the marketing department with Pillen Family Farms/DNA Genetics, where she has learned about graphic design and the importance of capturing the audience's eye — how to effectively communicate with audiences outside of the business.
Last summer, Hebda interned with Central Valley Ag operations in Monroe, Neb. "I got to learn about the cooperative side of things, including fertilizer prescriptions, loading and unloading grain trains, fixing trucks in the shop, and other skills, because it is a very diverse business," Hebda says.
Video in the future
Through her internships, family farm experiences and coursework on campus, she has honed in on her mission for life. "Through videography classes, I learned to piece things together to see people's stories," she says. "I want to capture the moments to create pictures and memories you can come back to. That's what I want to do."
But there is more to it than that.
"I want to be able to tell agriculture stories in a way that helps others understand the industry better, in a way so the industry makes sense," Hebda explains. "There is great history behind a family operation. The sacrifices that had to be made and the hardships that were undergone, but those sacrifices are what bring a family farm to where they are today. These stories don't always get to be told, but I want to tell them, because it is through these stories that we are able to communicate with someone who doesn't understand the industry as well, so we can help them understand it better."
Hebda says that she loves writing and loves to sit down and hear stories. "I suppose that comes from my mother's father, my grandfather, who is such a storyteller," she says. "I hope to one day be able to communicate stories about farming operations to those who don't understand agriculture. I want to tell the real story."
Scholarship legacy
The Nebraska Farmer scholarship dates back to 1962. Glenn Buck, president of Nebraska Farmer Co. at the time, created the scholarship to support agricultural journalism students at UNL. According to the University of Nebraska Foundation, which administers the scholarship, Buck was the first agricultural journalism graduate from UNL, receiving his degree in 1927.
Nebraska Farmer is honored to continue that legacy and award Hebda the 2022 scholarship as she continues her education at UNL.
About the Author(s)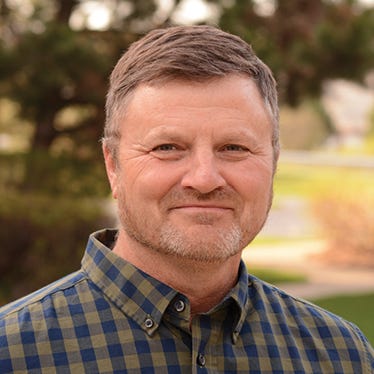 Curt Arens began writing about Nebraska's farm families when he was in high school. Before joining Farm Progress as a field editor in April 2010, he had worked as a freelance farm writer for 27 years, first for newspapers and then for farm magazines, including Nebraska Farmer.
His real full-time career, however, during that same period was farming his family's fourth generation land in northeast Nebraska. He also operated his Christmas tree farm and grew black oil sunflowers for wild birdseed. Curt continues to raise corn, soybeans and alfalfa and runs a cow-calf herd.
Curt and his wife Donna have four children, Lauren, Taylor, Zachary and Benjamin. They are active in their church and St. Rose School in Crofton, where Donna teaches and their children attend classes.
Previously, the 1986 University of Nebraska animal science graduate wrote a weekly rural life column, developed a farm radio program and wrote books about farm direct marketing and farmers markets. He received media honors from the Nebraska Forest Service, Center for Rural Affairs and Northeast Nebraska Experimental Farm Association.
He wrote about the spiritual side of farming in his 2008 book, "Down to Earth: Celebrating a Blessed Life on the Land," garnering a Catholic Press Association award.
Subscribe to receive top agriculture news
Be informed daily with these free e-newsletters
You May Also Like
---