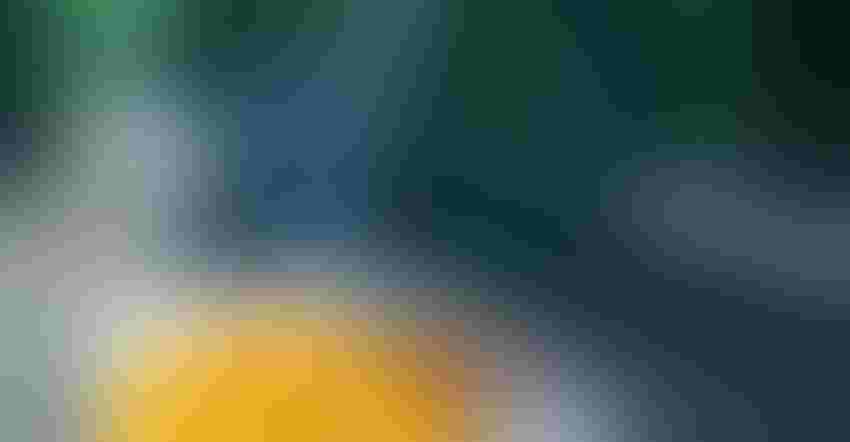 Tulare County grows the bulk of Navel and Valencia oranges in California. Last year the value of the two citrus varieties grown in the county combined to exceed $1 billion for the first time.
Todd Fitchette
Navel and Valencia oranges squeezed a combined billion dollars in gross receipts to become Tulare County's second billion-dollar commodity, behind milk.
Of the citrus varieties grown in Tulare County, oranges top statewide production there and account for significant exports to several Asian countries. Nearly three-fourths of all exports from Tulare County to South Korea, the largest consumer of Tulare County food exports, are oranges. Grapefruit, lemons, and mandarins account for another 5% of exports to the Asian nation. Nearly five million cartons of oranges were shipped to South Korea in 2020, according to the annual Tulare County Crop and Livestock Report.
Tulare's No. 2 and 3 top export destinations of China and Japan, respectively, also buy significant amounts of Navels and Valencia's from Tulare County growers.
Time will tell
Tulare County's gross agricultural value was down for the third consecutive year to just over $7.14 billion. This reflects a 4.9% decrease from the previous year and is the lowest since 2018. All dollar values in the annual crop and livestock report are in gross dollars and do not reflect profit or loss to producers. Values reflect what producers were paid when crops left their farms for processing.
Tulare County is the second of the "big three" ag counties in California to release its annual report. Kern County released its annual report in September, achieving a record of $7.66 billion. All three counties – Fresno, Tulare, and Kern – border each other at the south end of the San Joaquin Valley and annually combine to account for nearly half of the state's gross agricultural output.
Fresno County's crop and livestock report is expected to be released later this year. Time will tell who rises to the top among the "big three."
Milk money
Dairy has long been Tulare County's claim to fame and the main reason why the county's record crop value of over $8 billion will likely be safe for some time. That level happened in 2014 after the national all-milk price surpassed $20 per hundredweight for a year.
When compared to state production figures, Tulare County dairy farms produce more milk than most states. Only five states produce more milk annually than Tulare County. About three out of every four gallons of milk produced in California come from Tulare County dairies.
In 2020 the county's milk herd produced nearly 11.8 billion pounds of milk at an average price to the producer of $18.60 per hundredweight. The total milk check to producers exceeded $1.86 billion, up 15.8%
Milk made up about 26% of the county's gross agricultural value in 2020, according to the annual crop and livestock report released by the Tulare County Department of Agriculture.
Fruits and nuts
The popularity of tree nuts follows profitability in the sector. Fruit and nut production exceeded $3.8 billion in 2020, or over 53% of the county's gross agricultural value. This was down from $4.6 billion the previous year.
Almonds, pistachios, and walnuts account for much of this. Bearing acreage of almonds rose to 89,000 as 10,700 acres of new almonds were planted in 2020. Farmers added 7,300 acres of pistachios as bearing acreage in that crop rose to 78,200. Almonds become bearing after three years. Pistachios take seven to become bearing.
Almond growers harvested just under 196 million pounds of nuts in 2020. Pistachio growers harvested 197 million pounds on fewer acres while walnut growers produced just over 172 million pounds. Yields were largely unchanged in almonds and pistachios while walnut growers saw an almost 500-pound-per-acre boost in production in 2020.
Table grape acreage was off slightly as average yield was off more than 8,000 pounds. Table varieties account for the bulk of grape production in the county, followed by rain and wine.
120 crops
Tulare produces about 120 different commodities, selling many of them to foreign markets.
Notable in 2020 was the significant hike in honey prices for orange honey, up 122% to the grower. Total orange honey production climbed over 44% on the year while the volume of honey from other sources was up nearly 22%.
The price paid for pollination services rose 18.6%, according to the annual report.
Timber production from the county's forests was up 782,000 board feet to over 2.3 million board feet.
Subscribe to receive top agriculture news
Be informed daily with these free e-newsletters
You May Also Like
---