New Western Pistachio Association name - American Pistachio Growers
New Western Pistachio Association name - American Pistachio Growers
The Western Pistachio Association will change its name to American Pistachio Growers by this summer;New name is part of the WPA's goal to effectively market the growing industry's products domestically and abroad; New name makes clear the country of origin and that's meaningful to customers internationally, says outgoing WPA chairman Brian Blackwell.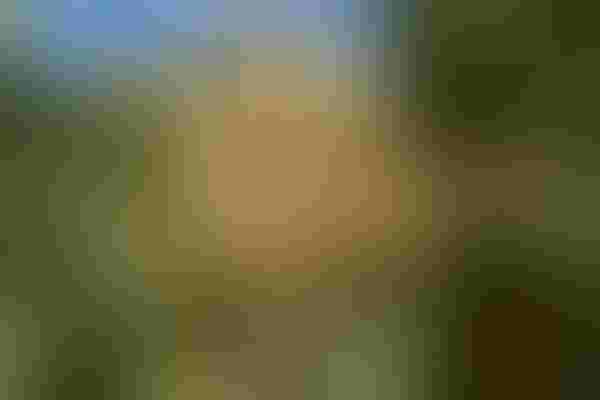 The Western Pistachio Association (WPA) will change its name to American Pistachio Growers.
The new name is part of the WPA's goal to effectively market the growing industry's products domestically and abroad. The name change will be in full effect by this summer.
The change was made formal at the WPA annual membership meeting Feb. 23 by the grower-run organization.
"American quality is valued worldwide," said Brian Blackwell, outgoing WPA chairman and owner of Blackwell Farming Company, Bakersfield, Calif. "The new name makes clear the country of origin and that's meaningful to our customers internationally."
"There's a food revival happening around the world where consumers are increasingly interested in knowing the source of their food," said Jim Zion, incoming chairman and managing director of Meridian Nut Growers in Clovis, Calif.
"For that reason, we want to bring our growers to the forefront and include them in the name," Zion said. "There's a certain assurance that's inferred when you put your name on a product and we're doing just that."
The WPA also elected its 2011-2012 board of directors and officers: Chairman: Jim Zion, Meridian Nut Growers; Vice Chairman: Gary Smith of Eriksson, LLC; and Secretary/Treasurer: Larry Lowder, Alkali Hollow Farms.
The following additional members comprise the Board of Directors: H.P. "Corky" Anderson, Pioneer Nursery; Brain Blackwell, Blackwell Farming Company; Mia Cohen, Setton Psitachio of Terra Bella, Inc.; Jeff Curry, Jerry Curry & Associates; Thomas Dille, Little Creek; Larry Easterling, Kettleman Pistachio Growers; Larry Lowder, Alkali Hollow Farms; Steven Moore, Huntley-Moore Farms; Richard Paslay, Agri-World; George Schweers, Eagle Ranch; Steve Spelak, SAS-Z Nuts; Gary Smith, Eriksson; Jimi Valov, Valov & Sons Farming; Brian Watte, George Watte & Sons; Michaelk Woolf, California Valley Land Company, and Jim Zion, Meridian Nut Growers. 
Subscribe to receive top agriculture news
Be informed daily with these free e-newsletters
You May Also Like
---