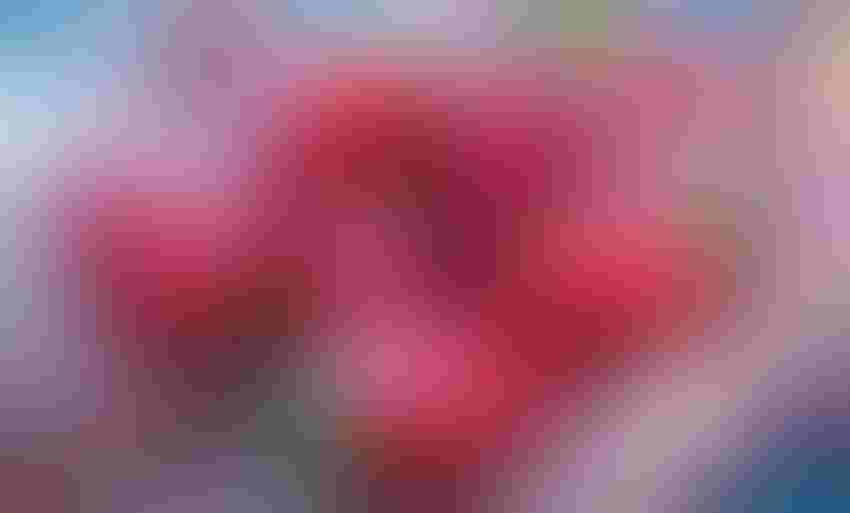 The UCD Finn variety is one of two introduced by the University of California, Davis for summer planting.
UC Davis
Two new strawberry varieties bred by University of California, Davis scientists will further expand growers' options in summer planting for fall production.
The university's Public Strawberry Breeding Program this month introduced UCD Finn and UCD Mojo, which are "extreme day neutral" and are thus suited for summer cultivation, especially in coastal climates from Santa Maria south, program director Steve Knapp explained.
The varieties will add flexibility for growers whose options for fall-planted varieties are now much more plentiful than for summer ones, noted Carolyn O'Donnell, spokeswoman for the California Strawberry Commission.
"Growers welcome new varieties, as they give growers more options to match the variety characteristics to their local growing conditions and consumer demands," O'Donnell told Farm Press in an email. "The new varieties are especially good news, providing more options for growers who plant in the summer for fall production."
The new varieties were developed to replace Portola, the only other UC variety that is planted in the summer and harvested in the fall and winter, the university explains. Portola is popular with farmers for its high yield, but some consumers say it lacks flavor, the UC notes.
The Finn and Mojo berries are sweeter than Portola without any drop-off in yield, said Glenn Cole, a UC breeder and field manager. The breeding program has now released seven new varieties in the last 18 months, each with its own farming niche to help growers manage disease, control costs and produce quality berries with fewer resources, the UC reports.
Farmers can buy Finn and Mojo at nurseries starting this spring. For more information on other varieties, click here.
Subscribe to receive top agriculture news
Be informed daily with these free e-newsletters
You May Also Like
---