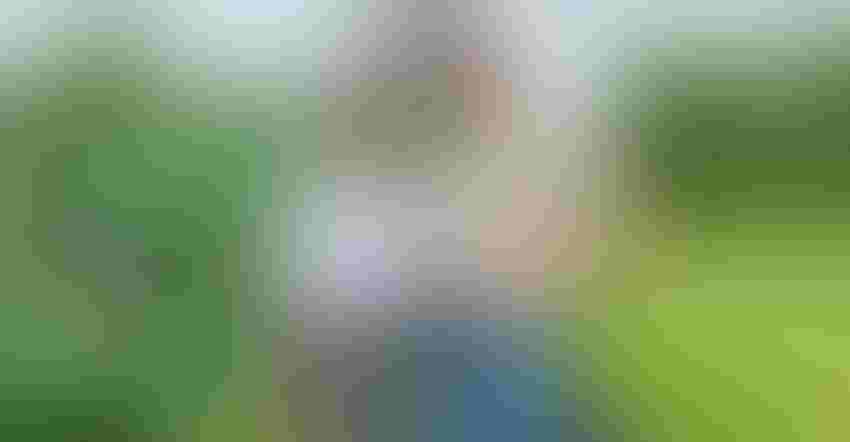 FRUIT GROWERS, TEACHERS: Kristi and Tim Schulz, Evansville, Ind., grow and sell fruit, but they also focus on educating consumers about fruit production and agriculture.
Mary Ruth Brunton
Evansville Countryside Orchard in Vanderburgh County, Ind., boasts a variety of seasonal fruits, including strawberries, sweet cherries, apples and its hero crop, peaches. Formally known as Engelbrecht's Orchard, many of the fruit trees were planted by the Engelbrecht family.
The orchard sold to Kristi Schulz's father in 2014. Schulz, a former science teacher, and her husband, Tim, a former information technology professional who grew up on a row crop and livestock farm, took over the operation the next year.
Evansville Countryside Orchard offers an assortment of fruits and U-pick opportunities. The orchard has over 2,000 peach trees, unique for Indiana. Peaches are scarce in Indiana, with many outsourced from Michigan, making this orchard busiest through August.
Marketing matters
Countryside Orchard sells at local farmers markets throughout the Evansville area, as well as through online marketplaces. These include Local Source, a new aggregator of locally grown and produced food in southwestern Indiana, and Market Wagon, which serves Indianapolis and Louisville, Ky., markets.
The orchard also has its own vehicle for getting peaches around Indiana — the Peach Express. In conjunction with Indiana Grown, a branding initiative of Indiana products by the Indiana State Department of Agriculture, they take peaches to locations throughout Indiana.
"We started the Peach Express in 2020 when weather damaged the minimal peach crop in the rest of the state," Schulz says. "We sold 10-pound boxes directly from the truck at a variety of Indiana Grown member locations and events throughout Indiana. There was a real demand."
From the Peach Express and local farmers markets to interacting with visitors in person at the orchard, Schulz's education background comes in handy. She teaches many customers about fruit and specialty crops.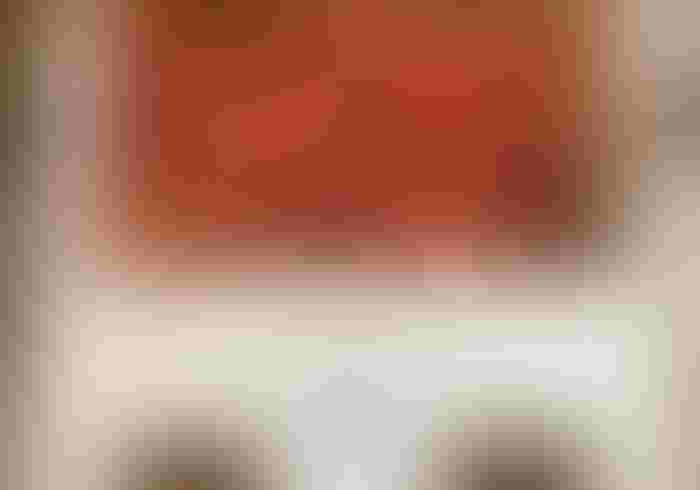 Educating consumer
"We find that most of the general public doesn't understand the concept of seasonality," Schulz says. "The grocery store has taught people that produce is available all the time, and that's just not the case. When you support local growers, you will learn that fruits and vegetables are only available during their limited growing season.
"People also may not understand that our work is all manual. We don't have machines that pick the fruit for us. Everything is hand-picked, and peaches are thinned by hand — it's very labor-intensive."
Schulz educates visitors on the importance and benefits of agriculture. She recently was awarded Indiana Farm Bureau's Ag Education and Promotion Development Grant, given to INFB members to fund a new program, event or activity enhancing promotion of agriculture and education in their communities. Schulz plans to set up a library in the orchard where families can sit under trees and read children's books focused on agriculture.
"We are always trying to make visitors' experiences worthwhile and create opportunities for people to learn about all aspects of agriculture," Schulz says. "Most people may not consider an orchard a farm. They may not connect the dots between the food that they buy and the fields that they see.
"If I can get them to come to my farm and hear how fruit grows and get them to pick it directly from the source, I'm opening their eyes."
Learn more at countrysideorchard.com.
Baker is the public relations manager–brand for Indiana Farm Bureau.
Subscribe to receive top agriculture news
Be informed daily with these free e-newsletters
You May Also Like
---