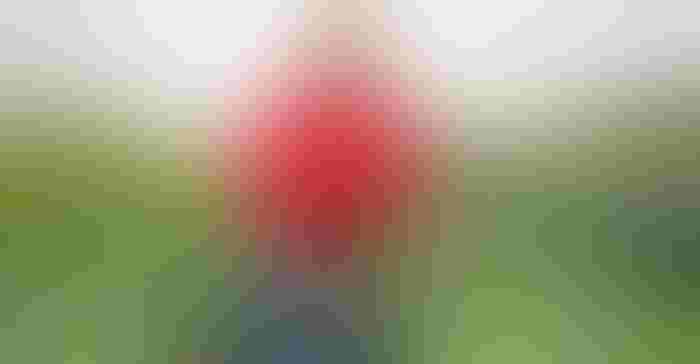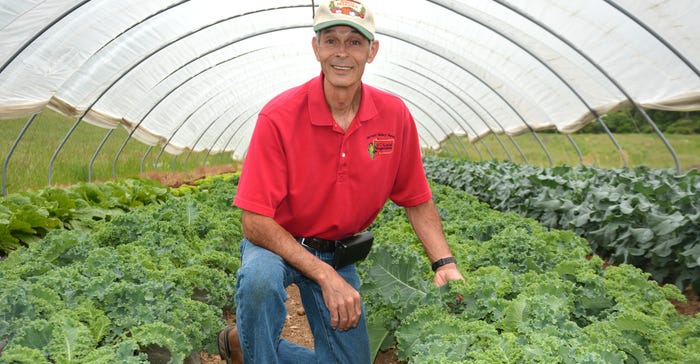 Art King held a steady job at a local lumber business in his hometown of Valencia, Pa., when his father died in 1992.
His parents had built a solid farm business since moving to the North Hills outside Pittsburgh many decades earlier, but Art didn't follow them into farming. When his father's will was read, something was left to Art that he didn't expect: his father's tractor.
"I took that as a sign from the grave, and I made the difficult decision to quit my comfortable job and go into business with my brother, Larry, farming," he says. "I also wanted to spend time with my kids and work alongside them on the farm."
Turns out, he was pretty good at farming. Since joining the operation, Art has overseen most of the farm's improvements and innovations, and has become passionate about sharing his knowledge with other vegetable growers.
Art is equal partners in Harvest Valley Farms with his brother, Larry, who's been on the farm since the 1970s, and son, David. Art is administrator of the operation that includes 160 acres, and more than 163 varieties of fruits and vegetables.
It's changed a lot since his parents started the operation and ran a 5,000-layer poultry operation, plus vegetables, pigs and other things — although Art still has a small herd of pastured pigs and some chickens.
In an area where consumers have lots of options to get their produce, Art focuses on raising the best-quality fruits and vegetables to keep his customers coming back.
"I think the essence of Harvest Valley Farms has a lot to do with the quality of product that we put out. We know what quality looks like, and so we're able to present quality all the time," he says.
All in on greenhouses
Greenhouses and high tunnels are an integral part of the farm today. There were none when Art came back to the farm in 1992.
"The thinking in building the first one was, we wanted to grow our own vegetable plants; we wanted to extend the season. And then Penn State started getting into high tunnel research," Art says.
The first high tunnel, a 16-foot-by-96-foot structure, was constructed in 1995. It was so successful that a second one was constructed in 1996, and then larger ones were built later.
There are now 11 greenhouses and high tunnels on the farm, which helps extend the season for dozens of vegetable and fruit plants. Some of the high tunnels are heated by giant wood burners on the outside with interior heat exchangers that keep the temperature inside above freezing in February or March, or later in the season.
"The main thing is we want to have something fresh, green, that we just picked that day at our farm market in November and December, and March and April, and we wouldn't be able to do that without the high tunnels," Art says.
Innovating to grow
Millions of people live around the Pittsburgh area, which provides a good market to sell to. But growing crops in the North Hills is not easy.
"It is not conducive for vegetable farming, or any farming for that matter," Art says. "Almost all the fields are sloped, and that is challenging."
It's forced Art and his partners to come up with innovative solutions to make growing easier. For example, he uses a bale shredder that takes round bales, chops them up and then spreads the mulch onto the fields. This helps to reduce soil erosion and runoff from rain, holds soil moisture in the plants and provides some organic matter.
Potatoes, which need a lot of moisture, can be challenging to grow in his fields, especially if it gets dry. One thing he's done is grow spuds in degradable black plastic in raised beds and drip irrigation.
"When we did them, it's easy to cut a trough with the potato digger. And it worked out good," Art says. "With plastic, the potatoes grew faster and bigger because it conserved moisture."
Cucumbers also need lots of water to grow bigger and to taste better. Art likes growing cucumbers in bags that are attached to lines in the greenhouse, allowing the cucumber vines to grow longer throughout the season.
Two fertilizer mixes are added to a 100-gallon tank, along with some acid to lower the water pH. A submergible pump feeds the drip irrigation system and allows the cucumbers to get plenty of water and food.
"We're always willing to try something new and different," Art says.
All retail
Growing produce is only part of the farm's key to success. All produce is sold within 25 miles of the farm — at two farmers markets in Pittsburgh, through the farm's 530-member CSA (community supported agriculture) and at the farm's own market located a few miles away.
"It gives us a lot of flexibility," Art says. "Say we have a lot of cucumbers to sell. Well, we can include it in the CSA that week, or move a lot of product somewhere else or offer it to the food bank. But there's lots of different ways we can juggle things."
One outlet he's proud of is the farm's own market located a few miles away from the farm. The market started as a small operation run out of his mother's garage, but in 2009, a new market was built. Subsequent improvements have added a bakery, which he says was suggested to him by experts in the farm retail space.
"We try to focus on local," Art says. "We have about 25 vendors who sell local products in addition to our fruits and vegetables."
Supporting the next generation
Art's son, David, graduated from Penn State in the mid-2000s and then joined the business. He is an equal partner and will take over the farm once Art and his brother retire.
"We've already done a succession plan with a lawyer from Ohio," Art says. "Everything is set. We got a vitality grant from the Pennsylvania Department of Agriculture to help. It's essentially a book that covers every base of the plan."
But educating the next generation of farmers is just as important to Art as knowing his farm will be in the family once he steps away.
"Getting educated and sharing my ideas with others, it's very important to me," he says. "I think what knowledge I have should be shared, especially with beginning farmers. That's why I'm always very much involved with the Pennsylvania Vegetable Growers Association. I've been on the board of directors for many years, and always help put together the Mid-Atlantic Fruit and Vegetable Convention."
Art has volunteered his time on several community boards, through his church and was even a Boy Scouts Webelos leader.
"It's important to be involved in the community," he says. "I have done talks at schools for no charge. I do a lot of talks for garden clubs, rotaries and I continue to do that all the time. That's just a very important thing to do for the community."
Art King at a glance
Operation: Harvest Valley Farms; 137 acres, 163 varieties of fruits and vegetables
Family: Wife, Kathleen, and three children, David, Jenifer and Stephanie
Ag and community involvement: Board member or active member of Pennsylvania Vegetable Growers Association, PASA Sustainable Farming, Pennsylvania Farm Bureau, Royal Grange #1972, Holy Sepulcher Church Council, volunteer with the Youth Core Committee, Pennsylvania Simply Sweet Onion committee, Knights of Columbus, Boy Scouts Webelos leader, 2019 Penn State Extension Honorary County Agent, 2022 PASA Pasabilities Award winner
Subscribe to receive top agriculture news
Be informed daily with these free e-newsletters
You May Also Like
---