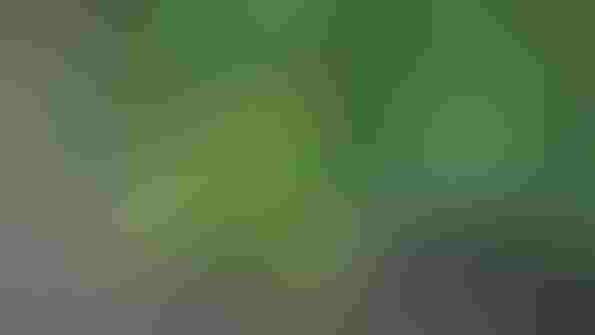 Hatch chile harvest underway in New Mexico.
There's just something special about a New Mexico Hatch chile. Just ask any number of growing Hatch chile fans anywhere in the USA.
"We drive nearly 700 miles in a rented truck roundtrip every year to load up on fresh green Hatch chiles," reports Thomas Silsby, a produce supplier in Las Vegas. "We make it a family vacation, a chance to enjoy shopping in Santa Fe and to stock up on chile for a growing number of restaurants [in Nevada] who offer Hatch chile dishes on their seasonal menus."
Silsby said most of the restaurants he services want both fresh and frozen chiles. The frozen varieties are used throughout the upcoming holiday season. But a few restaurants want fresh chile to feature on their menus for the late summer, early fall season.
"It's kind of a big deal to have fresh chile dishes in Las Vegas. But we have made the trip south profitable in recent years by building consumer interests with a local produce coop. People want both red and green, but we come early for the green because eventually they turn red even after they are picked. Most consumers want them to eat, but there are a couple of shops that use them to make colorful ristras," he added.
A traditional ristra is a string of chiles tied together with string and usually hung outside on the porch or in the garage where they change into their firetruck red color. Whatever chiles that aren't used when they are fresh are allowed to dry and then are ground into hatch chile powder and used to flavor Southwest-themed recipes.
While the New Mexico chile industry has had its share of challenges down through the years, including modern times, it shouldn't be surprising it has managed to succeed. The chile has been grown as a source of food and cultural pride for centuries. Cultivated by Native Americans in the state's Pueblos and a favorite food of Spanish explorers who settled the state as early as the 14th Century, the niche market for Hatch chiles has grown in recent times, in spite of heavy competition from Mexican growers who "attempt to mimic" Hatch flavor and authenticity.
Preston Mitchell, owner of the Hatch Chile Store, operates one of the most successful retail and wholesale Hatch chile operations in the state. His family can trace their roots to chile production to his great, great grandparents who farmed chile in the Hatch Valley. His extended family still farms thousands of chile acres in the Hatch area.
"It wasn't long ago that skeptics predicted the end of the chile industry in New Mexico [which] proved to be ill fated. According to the U.S. Department of Agriculture, 8,100 acres of Hatch chile were planted last year. The value of New Mexico green and red chile production [last year] was estimated at $44.6 million," Mitchell said, and increase of about $3 million over recent annual crops.
New Mexico's chile industry ranks sixth among the state's agricultural crop in cash receipts and employs thousands of workers across the state. It's greatest challenge this year, and in previous years, is the availability of water for irrigation. While the number of acres planted were once greater than they have been in recent years, irrigation allotments from the Elephant Butte Irrigation District have declined significantly because of drier, and even drought conditions, that have prevailed. This year was no exception.
But by utilizing groundwater wells, a costlier method of delivering water to the crop, the industry has been able to survive and supply the state with adequate numbers of chile to meet the demand.
But according to the New Mexico Chile Association, while local (state) demand is being met, the industry has not been able to aggressively pursue growing the crop's popularity beyond state borders as much as they would like. Hatch chiles are still shipped to places near and far across state borders, but there is a limit to how much is available for additional out-of-state markets.
Similar chiles are now being grown in places like Texas and Colorado, and while those products offer good taste and are growing in popularity, heritage Hatch chile producers claim it is impossible to match the superior quality and taste of Hatch chile because of soil type and climate conditions in the Mesilla Valley where Hatch, New Mexico is located.
The New Mexico Chile Association puts it this way on their web site, "Nothing in the world smells as authentic, comforting and brings back cherished memories of family and friends, home and great food than the late summer roasting of New Mexico chile."
Indeed, it is nearly impossible to visit New Mexico from the late summer months and into the fall without smelling that familiar and attractive scent of fire roasted chile. Chile "roasters" take to parking lots, parks and street corners in locations all across the state to fire roast chile over open flames in large wire-mesh tumblers designed for the task.
"The smell of chile roasting is simply irresistible, it's the one product that sells itself," commented a grocery store customer standing at a chile roasting stand just outside the door of a popular retailer in Texas.
After one sniff of that flavorful smell, it would be difficult to disagree.
Hatch chile harvest is slightly earlier this year than normal and should continue in the weeks ahead until it peaks near the end of September.
Subscribe to receive top agriculture news
Be informed daily with these free e-newsletters
You May Also Like
---