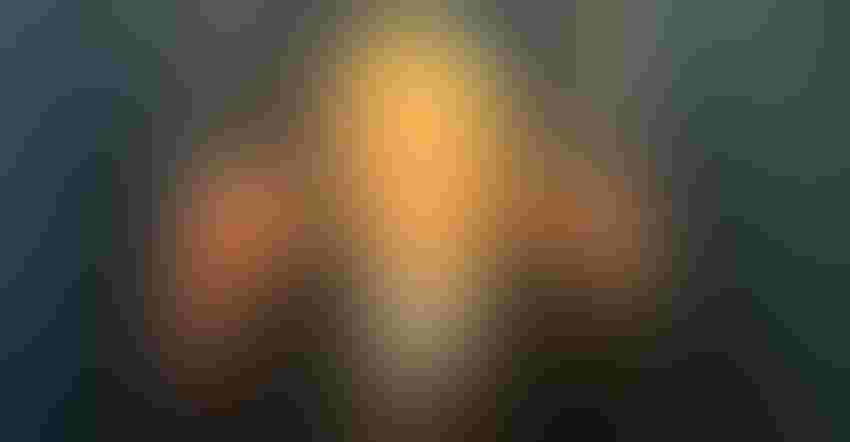 VILSACK TALKS EQUITY: With the information gleaned from producers themselves, Secretary of Agriculture Tom Vilsack says USDA can better structure our USDA programs in the future to be more effective at facilitating access to land, capital and markets for unserved and underserved producers.
Over the course of the next several weeks and months, Secretary of Agriculture Tom Vilsack says the agency will be working on figuring out the best way to approach the issue of how to help economically distressed farmers maintain and keep their farming operations and also how USDA might be able to continue the effort that has been underway for a number of years in compensating farmers for aspects of discrimination.
"We have work to do for example in assisting economically distressed farmers, ranchers and producers stay on the land and in farming with debt relief offered under the provisions of the Inflation Reduction Act. And certainly more work needs to be done to compensate those who have suffered discrimination in the past at USDA, with funds also provided under the inflation Reduction Act. We understand that this important work must be done thoughtfully but without delay," Vilsack shared in a recorded video message to farmers.
Congress rescinded in the Inflation Reduction Act the provisions of Section 1005 of the American Rescue Act which initially provided $4 billion in relief for Black farmers and other farmers of color. The program was placed under a nationwide injunction following several court cases questioning the program's qualifications based on skin color.
What once read as "Debt Relief for Farmers of Color," now reads as "Assistance for Certain Farm Borrowers," which allows USDA to provide $3.1 billion to distressed USDA borrowers whose agricultural operations are at risk. Through this section USDA can provide loan modifications and payments to distressed borrowers with the goal of keeping farmers farming. 
Related: New Inflation Reduction Act alters Black farmer relief
The new law also modifies Section 1006 of the American Rescue Plan Act to provide $2 billion in financial assistance to farmers who have experienced discrimination in USDA lending programs, such as those who were found to be discriminated against under the historic Pigford cases. This substantially increases funding for this purpose from the American Rescue Plan Act which provided a minimum of $50 million for this purpose.   
Vilsack in a call with media Aug. 24, explained that Congress recognized there are a number of borrowers who are distressed and who were distressed prior to the pandemic. Currently, there is a moratorium on any kind of adverse action to be taken against the farmers for any direct borrowing, for example, with the Farm Service Agency. However, Vilsack says at some point in time, that moratorium will be lifted when the public health emergency is lifted, likely sometime in October 2022.
"We are certainly focused on making sure that we have in place ideas and thoughts about how best to proceed to help and assist those distressed farmers who when the moratorium is lifted could be faced with the possibility of foreclosure or additional action," Vilsack explains.
Vilsack says there are over 100,000 loans, or roughly 22% of borrowers, under USDA's direct loan program and a variety of guaranteed loans who have been or currently are delinquent or have had struggles.
After the passage of the American Rescue Plan, the Farm Service Agency sent out letters to potential borrowers who could qualify for that aid. Vilsack states that this is a different approach and a completely different program. "It's not a continuation. It's not an extension. It's not a modification. It's not something that you can build off of that program which is rescinded," he explains. "The new program requires a lot of thought in terms of how Congress didn't specifically define what it meant by distressed."
The secretary adds that the agency will be doing due diligence in terms of trying to figure out who should qualify for the loan forgiveness and try to be creative with the resources provided by Congress. In determining the definition of distressed, Vilsack says the agency will utilize a process that is designed to hear input to provide the "brightest and best ideas from not just inside the USDA but outside the USA."
Further equity focus
USDA also announced Aug. 24 up to $550 million in funding to support projects that enable underserved producers to access land, capital, and markets, and train the next, diverse generation of agricultural professionals. These investments are made through funding provided in the American Rescue Plan Act Section 1006, as amended by Section 22007 of the Inflation Reduction Act. These provisions fund and direct USDA to take action to help ensure underserved producers have the resources, tools, programs, and technical support they need to succeed.
"As we try to build a more resilient, stronger system, it's going to be really important for us to listen to the concerns that have been expressed by folks who want to get in the farming business but who can't because they don't understand the programs, can't access land or don't have capital or don't have markets."
Vilsack detailed the three-prong approach. The first prong involved the establishment of an Equity Commission, funded by the American Rescue Plan as amended by the inflation Reduction Act, being led by Deputy Secretary Jewel Bronaugh, and Arturo Rodriguez. The Commission aided by subcommittees is critically evaluating the work of USDA to identify any systemic barriers to full access to USDA programs and to provide recommendations for removing those barriers.
The second prong emanates from an internal review of efforts at USDA and the development in each mission area of a detailed Equity Plan, Vilsack explains. The plan's overall mission areas contain over 500 recommendations for how USDA might better advance diversity, equity inclusion and access to reflect this priority and to ensure it is implemented.
The final prong centers on the programs USDA features and the investments they make to advance equity.
As part of the equity focus, USDA is devoting up to $300 million for increasing land, capital and market access projects aimed at helping underserved producers. This Notice of Funding Opportunity is seeking partner organizations for projects that increase access to land, capital, and markets. Projects should be innovative and help move underserved producers from surviving to thriving.
Projects must focus on strengthening land access with at least one of the following related areas of concern: capital access concerns that affect the ability to access land; market access concerns that affect the ability to access land; or a combination of one or more of land, capital, and market access concerns. The deadline for applications is October 28, 2022. The notice of funding opportunity will be available at grants.gov in the coming days.
An additional $250 million will be allocated for the Learning to Leading: Cultivating the Next Generation of Diverse Food and Agriculture Professionals program to create career development opportunities for next-gen scholars at minority-serving institutions. USDA is committed to not only hiring, developing, and advancing a workforce that truly reflects America's rich and diverse characteristics, but also to creating a workplace environment that is inclusive so that everyone can rise to their highest potential and flourish in supporting our mission.
This competitive funding opportunity is aimed at attracting, inspiring and retaining diverse and talented students at eligible minority-serving institutions for careers in food, agriculture, and related disciplines, with an emphasis on federal government sector employment. Eligible applicants are 1890 land-grant institutions, 1994 land-grant institutions, Alaska Native-serving institutions, Native Hawaiian-serving institutions, certified Hispanic-serving institutions and Insular Area institutions of higher education located in the U.S. territories.
The deadline for applications is Oct. 25, 2022. See the request for applications for full details.
Subscribe to receive top agriculture news
Be informed daily with these free e-newsletters
You May Also Like
---