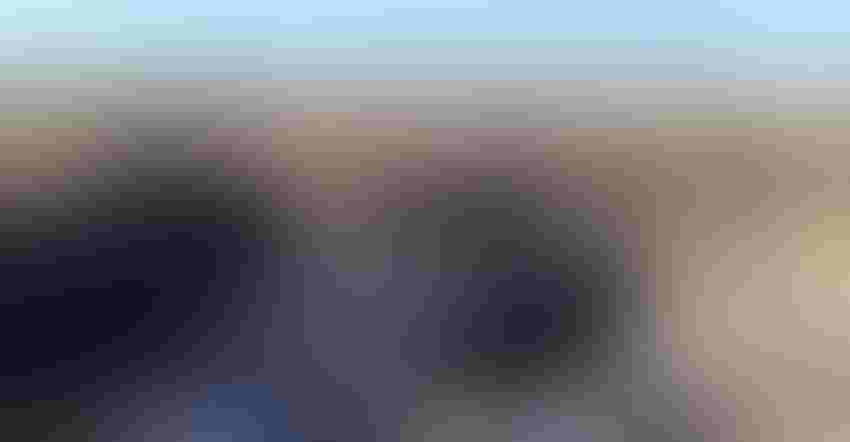 WINTER GRAZING: Cattle at Trinity Creek Ranch near Red Lake Falls, Minn., graze throughout the winter on cornstalk residue, cover crops and tall fescue regrowth.
Photos by Mikayla Tabert
Much-needed rainfall this growing season in parts of the country gave many pastures and hayfields the chance to recover from last year's severe drought.
Going into this winter, Minnesota beef producer Mikayla Tabert likes what she sees, in terms of forage quantity. Her family operates Trinity Creek Ranch near Red Lake Falls, managing 130 pairs of Hereford-Angus crosses. They strive to graze year-round when they can, weather permitting.
"Last summer's drought impacted us greatly," Tabert says. "Pastures were tough, and we had low forage production. We reduced the cow herd by an extra 30 cows or so."
This year, rain was plentiful in the spring and summer. She jokes that they could have managed with another 100 cows-plus.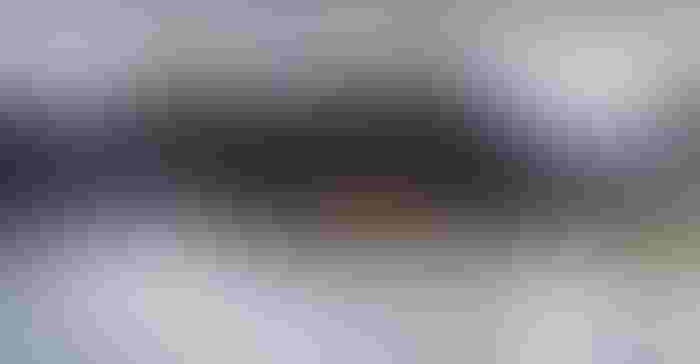 "We have an insane amount of forage," she says, adding, "It's been the wettest spring-summer that I can remember."
Due to excess rain, their cows grazed more mature grasses than they wanted.
"They are eating a lot of weeds that I didn't imagine they would — horseweed, absinth wormwood, Canada thistle, buck brush, yarrow, etc. — and seed heads," she adds.
In a normal summer, the family moves cattle every day, depending on pasture growth, through a series of 40-some paddocks, ranging from 3 to 10 acres in size. Water is provided in tanks filled from underline pipelines. After grazing, each paddock rests 45 to 90 days, depending on growing conditions.
Come September — and until the snow is too deep — they move cattle every two to three days among tall fescue regrowth, cornstalks and cover crops on crop ground. At the same time, the Tabert family are closely watching body condition on their cattle. They like to see an average body condition score of 5.5 or higher on cattle before they go into winter grazing. They will bale-graze on perennial pastures until April or even later, before getting back to some of the tall fescue ground or winter rye for early-spring grazing.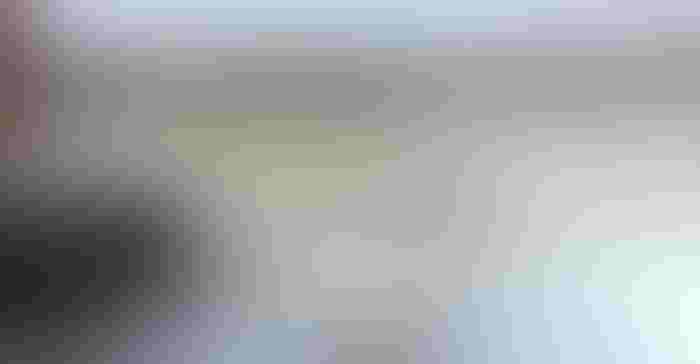 "We will have a lot of residue left behind in the perennial pastures, so we hope to utilize them this fall or possibly next spring — even if it's just an addition to bale grazing," Tabert says. "We'll evaluate conditions in the spring."
Forage feeding, storage in winter
Joe Armstrong, University of Minnesota Extension educator, cattle production systems, and veterinarian, offers these tips for protecting and storing hay through the winter:
Store hay indoors if possible. This is the best option for avoiding spoilage. If you can't keep all of your hay inside, you can do things to help reduce spoilage, such as using net wrap on bales to maintain high-quality water and stacking bales to protect them from water. Keep in mind that with round bales, the outer portion contains a large proportion of the bale's total hay. For example, the outer 6 inches of a 6-foot-round bale contains 25% of the hay in the bale. The outer 6 inches of a 5-foot-round bale contains 35% of the hay in the bale.

Plan to feed outside stored hay first.

If buying hay, ask the seller to store hay inside until you need it.

Limit feed access time. When given free-choice access, cattle waste about 25% of each bale fed in a round bale feeder. Limiting cattle to eight to 12 hours of access in a 24-hour window can reduce waste to only 10%. Limiting access is dependent on reliably keeping cattle away from all feed sources — round bale feeders, bunk or on frozen ground.

Provide enough feeding space. Success with limit-feeding is entirely dependent on having adequate bunk space. Work with your nutritionist to ensure your cattle maintain the proper body condition and consume enough meet their nutrient requirements. The goal is to create enough space for all cattle to eat at the same time. For mature cows, provide 2 linear feet per head to minimize competition at the bunk and create a uniform group. When feeding mature cows on frozen ground, distribute feed to provide at least 2 linear feet per head of space.

Prep forage for feeding. Processing or grinding hay is the most efficient method for limit-feeding. Rolling out bales on frozen ground is also an option.

Watch cattle body condition. Monitor body condition scores and adjust feed accordingly to maintain cows at a body condition score of 5 (scale of 1 to 9) and heifers at a body condition score of 6. Match feed quality and amount to the gestation period of each group as nutrient requirements change.

Test your hay. Measuring your forage quality allows you to target nutritional goals more effectively by matching forages to animal requirements. This targeted approach improves efficiency and gives insight into the need for supplementation. Work with your nutritionist to develop the most efficient plan.
About the Author(s) Paula Mohr has been editor of The Farmer since 2004. She enjoys covering a wide range of topics that are of interest to Minnesota producers.
Subscribe to receive top agriculture news
Be informed daily with these free e-newsletters
You May Also Like
---