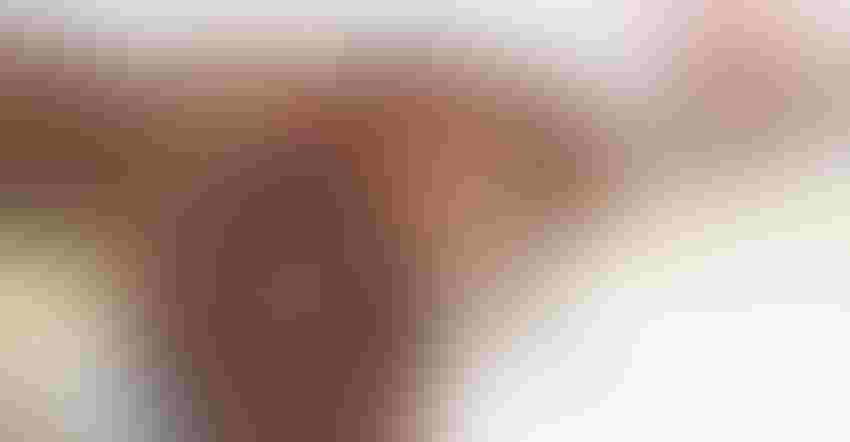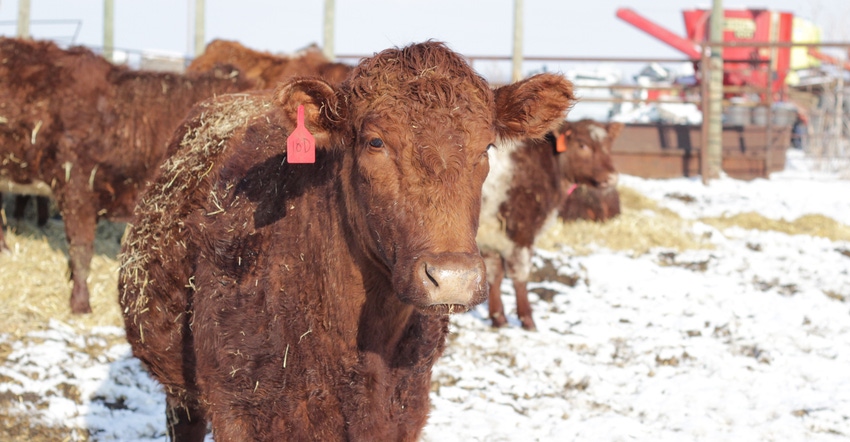 BREED SELECTION: The Vogels chose shorthorn cattle for their temperament and maternal characteristics.
Sarah McNaughton
When Whitney and Justin Vogel married in 2011, Whitney wanted to keep her family's purebred shorthorn legacy alive. So, they merged Vogel Shorthorn Farm with Hauxdale Shorthorn Farm.
"It was really about keeping the familiarity of my grandpa's name with our herd when we first started," Whitney says.
With a smaller breed association in North Dakota, name familiarity was an important aspect of starting their own herd.
Whitney is just one of many women who are taking an active role in the beef business through their family farms. She and Justin operate Vogel Shorthorn Farm in Rogers N.D., as a diversified crop farm and cattle operation.
Farm background
Throughout the years, the two have been involved in the agriculture industry. Whitney was active in the ranching and show cattle industry. Justin started farming with his family in 2006, which consisted of crop and hay acres, various cattle breeds, and a hog operation.
Today, the couple live on the Vogel family's original farmstead, which is now home to their shorthorn ranch and farm.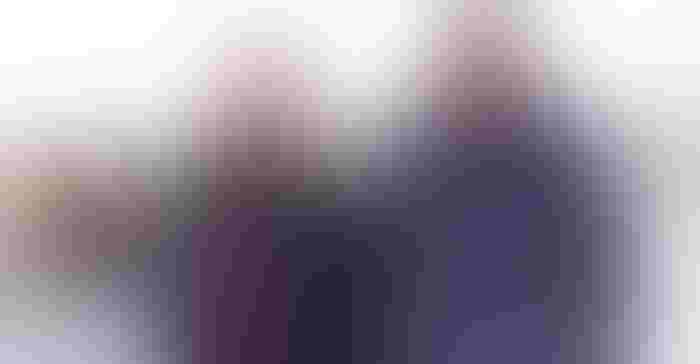 The Vogels are active in the region's cattle industry, usually heading out to the popular cattle shows around the area with occasional travel to national shows. Whitney says the family's beef business centers around production cattle, but she always has an eye for raising cattle with a show look.
"We have better luck selling production-based cattle, but we do sell junior projects and then work with families and the youth getting them started on showing," she says. Growing up showing purebred shorthorns, Whitney enjoys helping the next generation of shorthorn breeders get started.
The couple is active with the shorthorn breed associations within the tri-state area, as well as the American Shorthorn Association. "We do things with our state association, but we participate in Minnesota and South Dakota Shorthorn associations, which have more producers involved," she says.
The Vogels are also members of the North Dakota Stockmen's Association, and Whitney is a 4-H volunteer, often judging at fairs around the state.
Building their legacy
Whitney understands beef production from start to finish. She is the southeast region meat inspector for the North Dakota Department of Agriculture. She builds her genetics program and cattle herd with the end customer in mind, whether they be for breeding stock or market cattle.  
Whitney grew up specifically with the shorthorn breed and says there are great benefits to continuing their herd with this breed. "For us the temperament, the docility is a big thing, especially during calving season." For the "majority of our cows, you feel pretty comfortable around," she says. "Maternal characteristics are big for us; shorthorns also do have a lot of great carcass characteristics, but that's not as well known about the breed."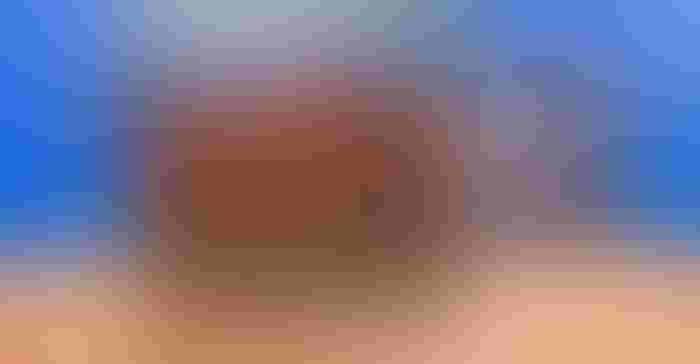 As for the herd's breeding program, artificial insemination is used. "We've also done embryo transfer work in the first few years," Whitney says. "Hopefully, we can start doing more of that again, to mostly flush cows in our herd we've raised over the years. We like doing some fall calving but will keep the majority of our herd with spring calving."   
Vogel Shorthorn Farm is getting ready to begin their main calving season around March 10. Whitney says they are excited to see the next crop of calves to plan their next generation of show cattle. To see the Vogel's show success and operation, check out their farm's Facebook page.
Subscribe to receive top agriculture news
Be informed daily with these free e-newsletters
You May Also Like
---