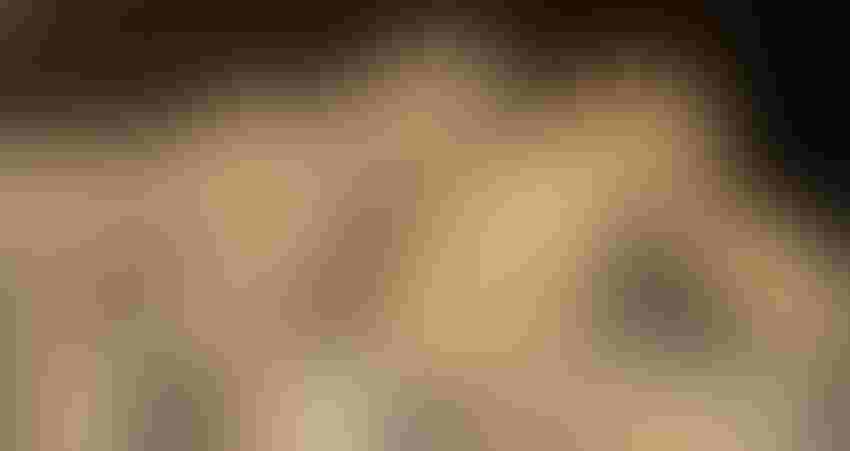 Drought conditions may lead to extended hay feeding season this winter.
Ginger Rowsey
With most of the Midsouth falling under moderate to extreme drought conditions, hay feeding has started earlier than usual. To make matters worse, dry weather has delayed ryegrass wheat stands in cool season pastures — setting cattle producers up for a challenging winter. 
Brett Rushing, an associate professor with Mississippi State University, said he feels most cattle producers in his state have enough hay to make it through the winter. His concerns lie with quality. 
"In parts of the state, we had a long stretch where it was tough to get in the hayfield. People who traditionally get three cuttings may have only gotten two this year. People who get four may have only gotten three. I think it impacted our quality. Of course, you accumulate yield while it's not being harvested, but your quality starts to decline by having such a delayed cutting in between," he said. 
Harvest frequency can impact hay quality by reducing the total digestible nutrients (TDN) of a forage.  
"Typically, TDN is a function of maturity, so as a grass matures, the stems become lignified, a lot of the leaf tissue becomes harder. You end up with higher fiber concentrations but lower energy. Basically, the sugars aren't concentrated as much as they were and forage has less energy," he said. 
Sky high fertilizer rates are another issue potentially impacting this year's hay crop. 
"Nitrogen was really high at the beginning of the year. Potash has been high and stayed high. Most of our soils in Mississippi are low in potassium, so it is right behind nitrogen for hay production. We received a lot of calls earlier in the year from producers asking about the impact of reducing fertilizer applications," he said. 
"We hate that sticker shock, but it's going to hurt you in the long run if you don't have enough hay or hay is not a high enough quality because you didn't fertilize," he added. 
Rushing strongly recommends testing hay quality this year, whether feeding your own or purchasing from someone else. With costs of purchased hay rising 40-60% in Mississippi, Rushing said it will be worth it to know exactly what you are feeding your cattle. Guidelines for submitting hay samples are available at Mississippi State Extension's website. 
"Forage testing eliminates the guesswork and be more efficient when designing a supplementation program," he said. 
Louisiana hayride 
Across the river in Louisiana, Wink Alison, LSU AgCenter forage specialist, said producers in his state are struggling with cool season forages, and while hay feeding has not yet started, it looks like it will begin sooner than expected if drought conditions remain. 
"Nobody has ryegrass up," Alison told us when we spoke in late October. "Most who planted in early September lost their stand. There has been some replanting, and there is still time to get a stand, but we are probably looking at a longer hay feeding season." 
October 15 is the optimal planting date for ryegrass in Louisiana, although Alison said he has had success with ryegrass planted as late as December in experimental plots at the Macon Ridge Research Station in Winnsboro, La.  
"We still have some time to plant, but we need this dry pattern to break," he added. 
Alison said he believes producers in his state are in good shape with hay quantity, provided they can get cool season forages to come on. He said quality is looking good, too. 
"Considering the year we had, I've been surprised at quality. It's been pretty good overall. But there is some lower quality hay out there, as well," he cautioned. 
Reduce hay waste 
While growers can't control the weather, or the quality of hay already cut and baled, there are strategies for reducing waste that can save producers money and feed in a tight year. 
"Limit time cattle have access to hay," Alison said. "Our research shows that cattle with feeding times limited to eight to ten hours a day perform as well as cattle with unlimited feeding time, while saving about 25% of hay." 
Alison estimates cattle waste 50% of hay through trampling when they have free access. Hay racks can significantly limit waste. Another inexpensive but effective system is to use an electric fence to limit access to the bale. This process involves placing bales throughout the pasture and using an electric temporary fence to allocate bales daily to the cattle herd.  
Cull cows? 
"When it comes to pasture shortages, if you can't get cool season forage to come up, you're really behind the eight ball," Rushing said. "We can supplement with byproducts like distillers grain or soy hulls, but that gets expensive." 
"If conditions do not improve, it may be a good time to start culling some cows that didn't get bred, or it may be a good time to look at some animals you don't really need. No one likes to do that, but sometimes that's your only option." 
In the USDA's October Cattle on Feed report, the percentage of heifers in feedlots was just under 40% — the highest percentage in the past 20 years. An indication that producers are retaining fewer heifers for breeding, most likely due to drought and high input costs. 
About the Author(s)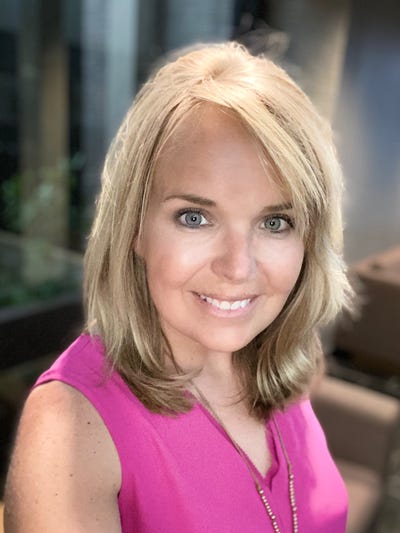 Ginger Rowsey joined Farm Press in 2020, bringing more than a decade of experience in agricultural communications. Her previous experiences include working in marketing and communications with the University of Tennessee Institute of Agriculture. She also worked as a local television news anchor with the ABC affiliate in Jackson, Tennessee.
Rowsey grew up on a small beef cattle farm in Lebanon, Tennessee. She holds a degree in Communications from Middle Tennessee State University and an MBA from the University of Tennessee at Martin. She now resides in West Tennessee with her husband and two daughters.
Subscribe to receive top agriculture news
Be informed daily with these free e-newsletters
You May Also Like
---